Lead Generation Services in Kolkata
For free consultancy Call us now on +91 62900 02860 or
Transforming Your Business: Lead Generation Services and the Road to Success
Hundreds and hundreds of businesses are popping up and establishing themselves on the internet every day, all over the world. The digital space is crowded with young entrepreneurs and businessmen with innovative products and services, yet, puzzled and filled with questions, looking and searching for new answers and strategies that would help them run, grow and transform their businesses. The evolving businesses are searching for ways that would help them stand out in the digital marketplace. They are looking up for solutions that would help improve and boost the performance of their revenue and bring in new customers.
Running a successful business in a highly competitive digital market is daunting. The pool of prospective customers and buyers is surely wide and deep. However, a firm needs to know the way they should direct their products and services, employing the right methods, so that they reach the right customer who would be interested in what they have to offer!
In this space of profiles, subscribers, addresses and clicks, it is easy for your brand to remain stagnant and blend in the digital crowd with other businesses, if it is not going in the right direction and following the right steps. But the digital space can also provide you ways and leads, introducing your business to the potential buyers who can turn into loyal customers, if you know the proper know-hows. The right methods and strategies can transform your business and increase the number of potential buyers it reaches every day, on the internet. Now, what are leads? How do you reach them? How can they grow your sales? Read on to know the ways you can grow your business and stay sustained with a reliable following of loyal customers: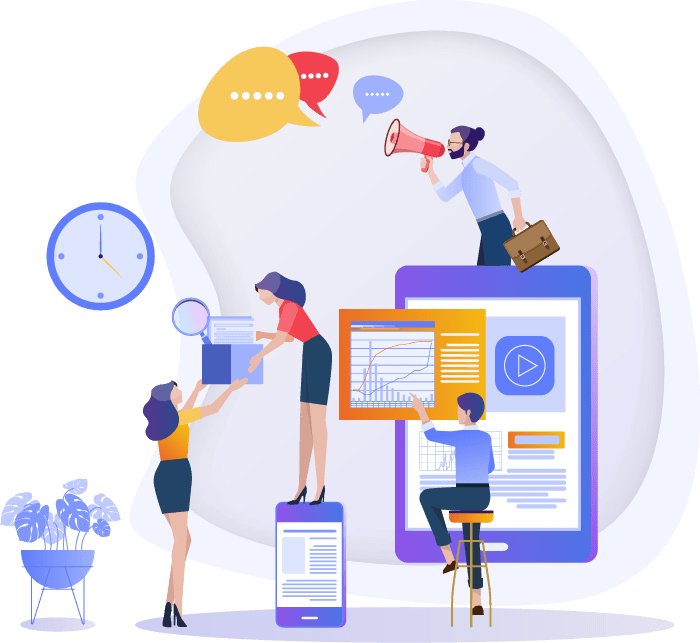 A Lead is known as a potential customer, who might be interested in what you have to offer. They express their interest in your products and services. They land into your website, your brand's social media pages, landing pages, mail boxes and channels and share their information. However, the quality of the leads plays a huge role in the growth and success of your business. Only high quality leads can turn into actual customers and serve the purpose, increasing the turnover of your business. High quality leads are the opportunities a firm needs to focus on. Now the question arises, how can your business generate leads?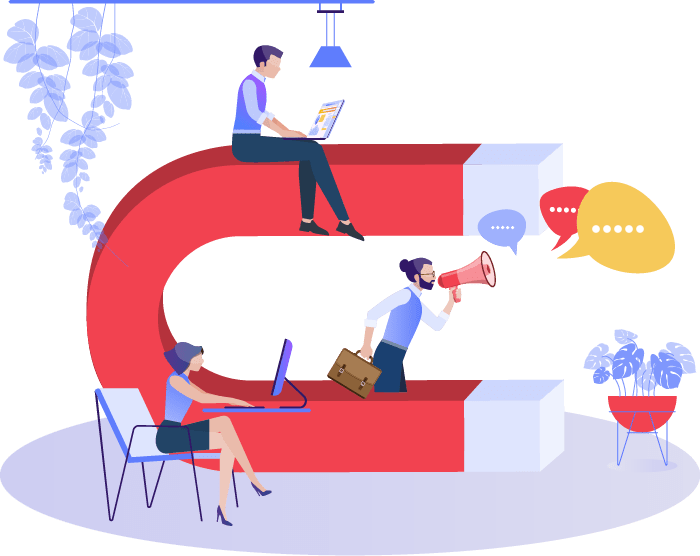 Generate More Leads
As one of the best digital marketing agencies, it is our job to generate leads and increase your chances of converting them. Our endeavors always focus on techniques of various scales to turn potential consumers into loyal customers.
The steps we include cover areas like telemarketing, market research services, implementing various customer development strategies, and ensuring a rise in client base for both existing and evolving brands. We design plans to meet your specific needs and they include ways like generating lead from websites, capturing fresh leads, implementing Google Ads and Direct Mailing System, and creating lead magnets using SEO.
In addition, our methods are quick, responsive, and cost-effective.
What does Lead Generation mean?
Lead generation can be termed as the process of attracting prospective buyers/customers who show and express a genuine interest in your business's products or services and would want to know more and hear back from you. It eventually inspires them to connect to your brand and make a purchase, boosting your sales!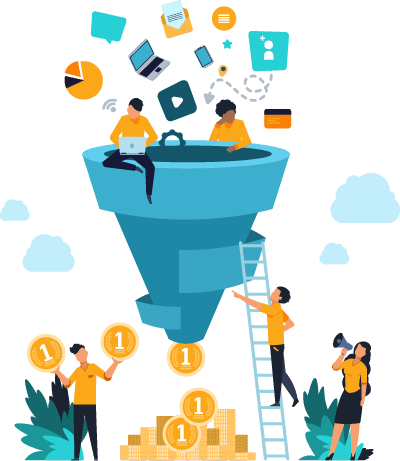 Below, are the leads generating services and strategies your business can use to grow
Social Media and Advertising
Social media can be considered as the hotspot of leads, with millions of daily users browsing and scrolling through their feeds every day. Social media advertising can land your business onto the pages and feeds of prospective customers. It easily gives your products and services a spotlight. It can not only build your brand's image, reputation and lend it good recognition online, it can also help your business generate leads and reach potential customers. With latest and intuitive updates, social media now allows businesses to create paid advertisements and reach out to their target audience, keeping their interests and 'likes' in mind. This strategy can immensely help your business grow by reaching the right places and to the right people.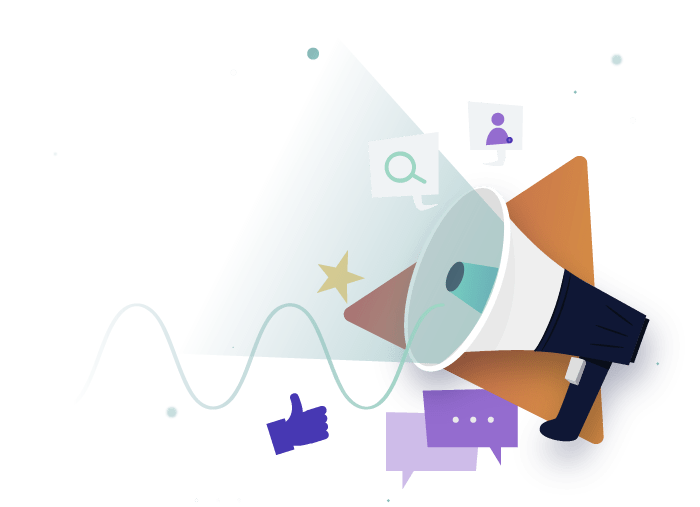 On an average, generating leads through advertisement in social media is way cheaper and efficient than advertising in any other platforms. Leads can be generated through organic marketing in the social platforms as well.
Promoting your brand's content through advertisements (paid or organic) and popular relevant groups and pages, can also attract leads. There are a number of creative tools and features you can use to promote and advertise your business that can add a huge value to the revenue and sales. The possibilities are endless!
Social media can also help you connect with the leads closely and know more about their expectations and needs. It will help your brand nurture the relationship with them, which in turn will help them turn into loyal customers.
Social Media and Advertising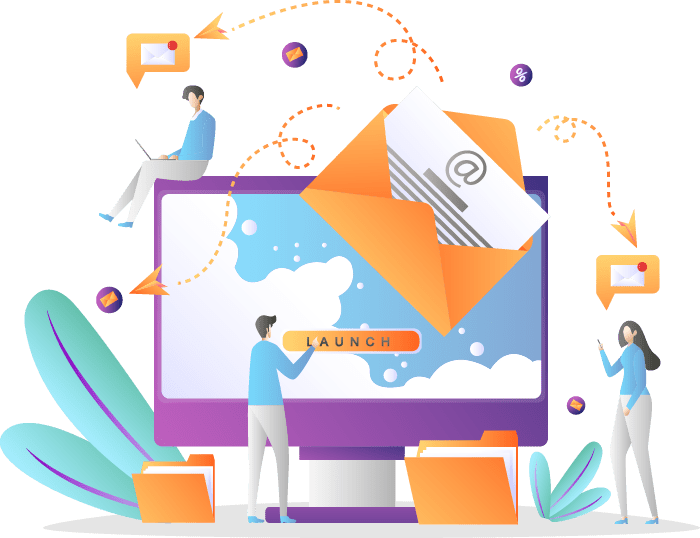 Email marketing is one of the most popular ways to reach out to the prospective buyers directly. These are the leads that you already possess and have subscribed to your business to know and get more information. A precise and interesting mail can direct the leads to your business or to the websites, boost your brand awareness and inspire them to make a purchase. However, marketing through emails and generating leads can be tricky. The emails need to engage the reader. A valuable Call to Action (CTA) button can make this strategy effective and make the leads move through the sales funnel, simultaneously maintaining a close nurturing relationship with the prospective customers and turning the email list into a reliable source of revenue.
Lead Generation through Free Trials
A limited free trial of the products and services can be a great way to push your business forward and on to the right path. A free trial gives the prospective customers a chance to inspect and know more about your products and the services, and the overall brand in general. This strategy can be a great way to showcase why your products and services stand out in the market, highlighting its features and how they can benefit them. Or why your brand is worth a try or a test drive and their precious time and investment. It inspires them to know more and take some time to go through your business. It makes them pay attention and take notice of what your brand is selling and spread the word around.
If what you are offering is good and appealing enough for the prospective buyers, this strategy can help the leads get enough confidence in your products and services and make them come back for more. It can also lead to more trial sign ups and introduce your business to more potential customers, who would like to see what your brand is about. The above strategy can get the leads hooked on to your business and gradually drive them to make a purchase after the limited trial expires, adding to your sales and revenue and turning them into a loyal base of customers. However, one needs to carefully consider the trial methods and the time frames appropriate to their type of business, products or services.
Free trials can also provide your business with great insights and feedback from your customers, which in turn can help you improve your methods and services and help attract and generate more leads.
Lead Generation Through Content and Content Marketing
In order to employ this strategy, your business needs to have a great online presence and a particular niche, where the audience invests their time and engages with your content. It needs to be a vibrant and happening digital space. For a business to grow and flourish online, great content which adds value into the lives of your audience i.e. prospective customers, is the key. You would need to know and study your targeted audience closely, in order to understand what value and content you can deliver them, so they can gradually transition from audience to high quality leads and to customers, entering the sales funnel and keeping your business afloat in this competitive market.
The audiences are filled with various questions, looking around and scrolling their feeds for value. A good, relatable and relevant content, keeping the niche of your business, media trends and the audience in mind, offers them a solution and exactly what they want! Valuable content can drive and push your audience towards your business, looking out and inspecting what more your business has to offer and sell. Content can convert your audience into your leads.
Your content needs to be neat, engaging, educational, consistent, attractive and thorough. A consumer of your content should be happy to engage and go through it, taking in the value of what your brand has to offer. It should aim to satisfy and genuinely be useful to the targeted audience. It needs to be well equipped with CTAs (Call to Action) which can easily guide and inspire them to check out the landing page of your business website, turning them into leads that can possibly place an order or buy your service! With the help of social media advertising, you can generate leads for your content and ultimately for your business.
Quality content can reach and be appreciated by thousands of potential customers with the help of organic or paid promoting/marketing tools in the social media.
Lead Generation through Blogging
Gone are the days, when blogging was just limited to a hobby. Today, blogging is considered to be one of the important strategies of growing a business in the digital spectrum. Blogging acts as a means to introduce the story of your business to the audience or the potential customers. Therefore, it is important to have a well maintained and regularly updated blogging corner in your business's website that can introduce, advertise, explain and promote the contents of your business to any lead that stumbles upon and decides to go through it.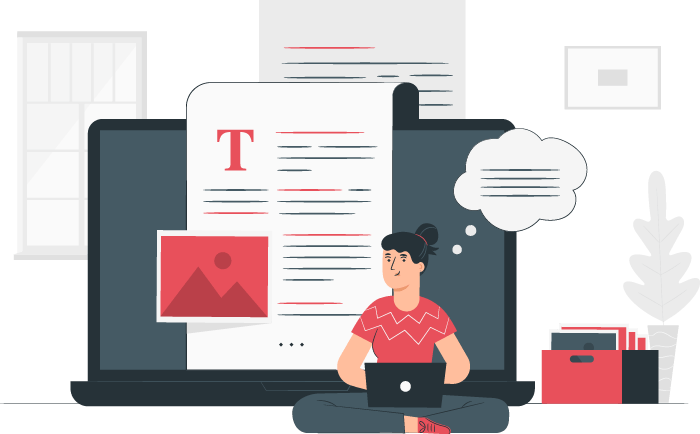 It can give a clear insight of your business to your audience and can also help generate leads for your email list. Every blog post and article in your website, with meaningful and premium content, keywords and tempting CTAs (Call to Action) can generate quality leads for your business. You can also employ various social media platforms to increase the reach of your blog and the content, which can make leads connect to your blog on a more personal level. In order to actually benefit from this strategy, you need to ensure consistency and great discipline. Publishing high quality content on a regular basis and keeping your audience updated with recent trends, upgraded posts, changes, promotions and offers is the key to successfully growing your blog alongside your business.
It will make your audience invest their time and resources in exchange of quality and valuable content and information. A blog section in your website can turn into a valuable asset for your business and help it grow remarkably, with thousands of high quality leads and an increase in traffic and readership. It truly is a tool with high potential.
Lead Generation through Events and Webinars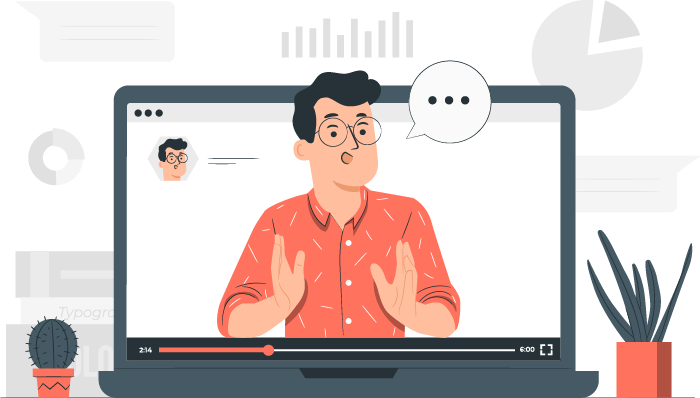 Live Events and Webinars are an extremely powerful tool you can use to garner leads from all over the internet and social media. They are highly impactful and give the brands an opportunity to connect one on one with the new audience and the potential customers, fostering a highly intimate and beneficial relationship between the two entities. Webinars help your targeted audience get a deeper insight and an understanding of your business, as it helps you to convey your story and information effectively.
It also gives the audience and the potential customers a chance to inspect and find out if your products and services are worth spending time on. It is a valuable tool that can help you directly address the leads and present the services you have to offer and leave a significant impact over them. Regular and insightful webinars can add value to the lives of your audience and also build the image and the credibility of your business. Exclusive webinars and live events can bring in a lot of traffic, interests and growth prospects your way.
Webinars lend a chance to the leads to interact and connect on a personal level and it also presents them an opportunity to raise questions, queries and doubts, seek help and suggestions, which can make the live sessions highly profitable for the business firms where they leave the leads with value and contentment, simultaneously increasing their sales and revenues. Your business can also gain valuable feedback and suggestions from your audience in return.
A quality webinar or an event aims to keep the queries and the questions of the audience as a priority. In order to have a fruitful and beneficial session, you have to ensure and present a clear, concise, highly engaging and relatable content where your audience and the leads feel free to approach your firm with their interests.  This strategy can help you reach out to a lot of people through the internet, social platforms with the help of SEO methods and generate leads for your business and also establish a close relationship that can prove to be extremely beneficial for your firm.
Lead Generation through Website Landing Page
What is a Website Landing Page?
A website landing page, along with the blogging corner, is the most important part and page of your website where you can transform your audience or the visitors into high quality leads that can increase the revenue and the sales of your business. This page has a form and compels a visitor to give out their information through meaningful CTAs, so that your business can reach them with valuable promotions and offers of their interests in return. It is a simple page and its only function is to convert the audience and the visitors of your website into leads.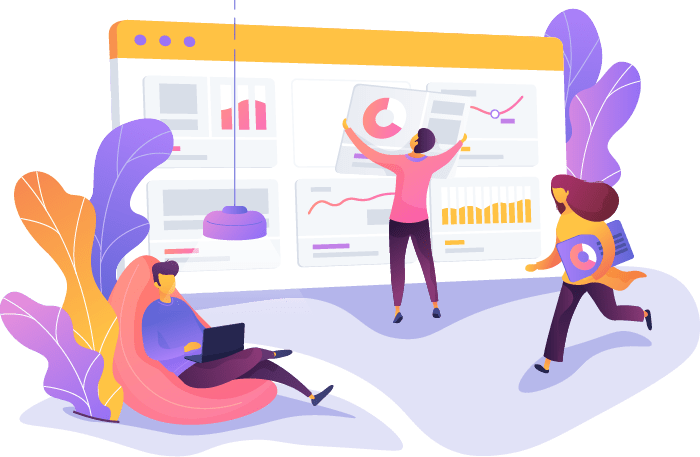 In order to make your landing page an effective lead generating tool, you need to make sure your landing page is intuitive and easy for the visitors and the audiences to fill. A distracting landing page popping with ads and clogged with irrelevant information, can do the opposite and drive your leads away. It needs to be precise and straight to the point!
You can promote and advertise your content on social media platforms and search engines, and add links to your landing page so that it reaches more and more people and generates leads for your business.
The above mentioned lead generating services can truly add to the growth of your business and help it build a reliable audience and a concrete base of loyal customers who would help increase the graph of your brand recognition, image and revenue online. High quality products and services, intriguing content, a compelling landing page, an appreciated media presence and a website full of value, when combined and promoted with the best strategies, can surely add to the growth  and transform  a business.