Social Media Marketing in Kolkata
For free consultancy about Social Media Marketing Call us now on +91 62900 02860 or
Do you think your business has the votes of confidence it needs from social media networks? Well, if it hasn't you can build your brand awareness across the web and create beneficial connections with your customers and followers through social media marketing (SMM).
In Digiedia Marketing Company, we provide the authority for social media marketing for small businesses, enterprises and multiple-location companies. Even if you own a start-up or a prosperous money-making huge company, our social media marketing experts can assist you with your campaign. If you Partner with us, we can let our social media marketing agency boost your brand visibility and digital dominance!
Social Media Marketing Basics
In our modern day lives, Social media channels have become a major source of news and information. But not only that, Social media presence is also a vital factor in search rankings. It plays a crucial role in business and digital marketing.
Even the statistics show that the global population of social media users has risen to 4.57 billion, with 346 million new social media users added in 2020. Added to that, Global Web Index reveals that social media users spend an average of two hours and 24 minutes every day multi-networking across at least eight social media platforms and messaging apps. As a matter of fact, social media has changed the entire scenario of the current business world.
With the passing days, social media usage continues to grow exponentially, and this is why to learn to market on social media is becoming more crucial in order to reach your target demographics and create brand awareness. Many commercial individuals and businessmen enter the digital and social media marketing realm without being fully informed about what social media marketing is and understanding its demands. So if you don't want to make the same mistake, you have to acquire the right knowledge and tactics.
We have our social media marketing specialists explain the different aspects of business-to-consumer (B2C) and business-to-business (B2B) social media marketing to help you get started with your campaign. You can read and learn what social media marketing and how to market on social media straight from Digiedia's social media marketing experts.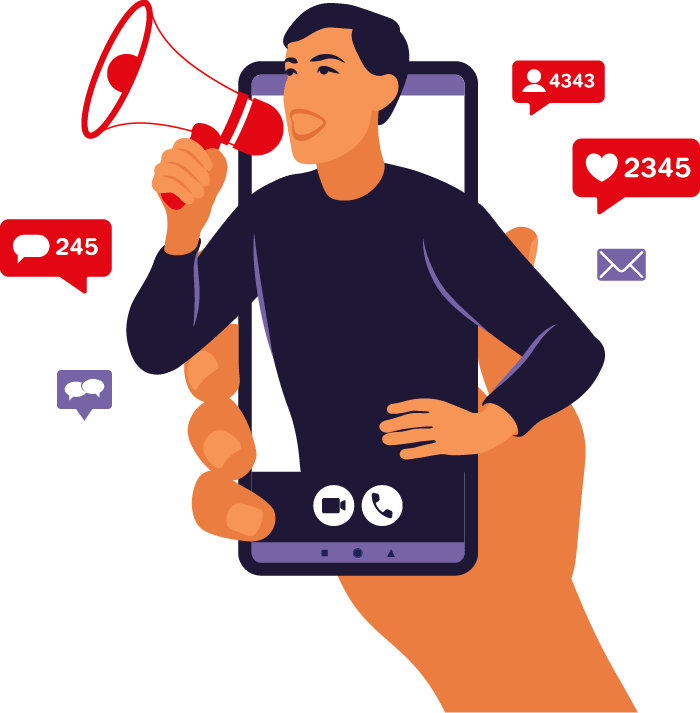 What is Social Media Marketing?
Basically social media marketing is an online marketing method that utilizes different social media platforms, such as Facebook, Instagram, Twitter, LinkedIn and Pinterest, to establish brand recognition, capture customers' attention and connect brands with a broader, more diverse audience segment. Social media marketing specially for small businesses and enterprises is a powerful way to reach your prospects right.
A versatile, data-driven social media marketing plan can bring noticeable results to your company and turn customers into brand advocates. More essentially, an innovative social media marketing strategy considerably influences your search engine optimization (SEO) and digital marketing efforts, creating more lead and revenue streams for your business.
Digital Marketing vs Social Media marketing : what's the difference?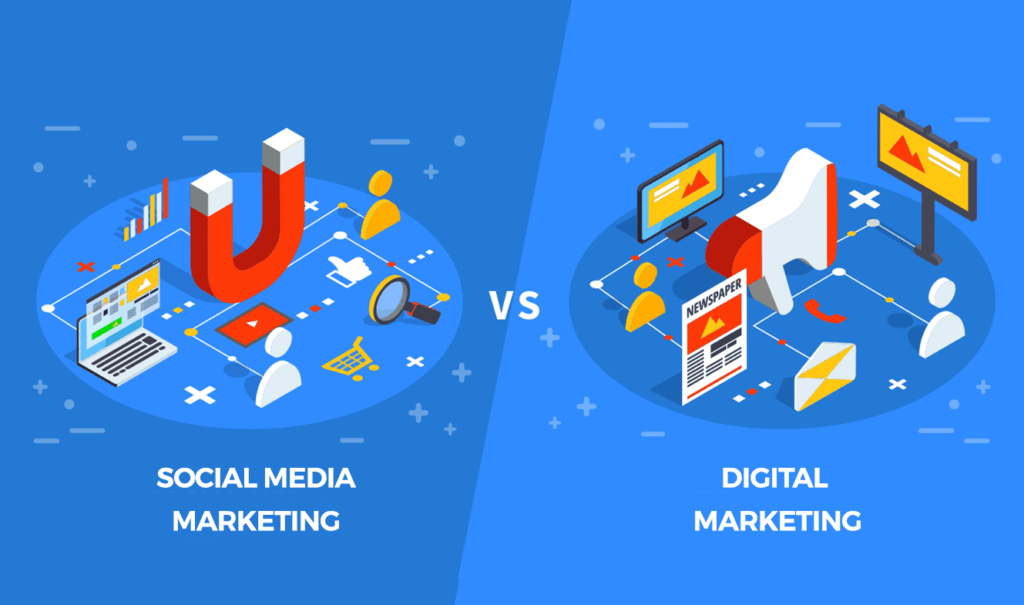 You must be wondering what is the basic difference between digital marketing vs. social media marketing? Well for better understanding, we can say that both are very much effective marketing practices you can leverage with.
Digital marketing is a term that involves online and offline digital marketing tactics to promote products and services and increase profitability.
This includes various internet marketing tactics and channels, including SEO, social media marketing, pay-per-click advertising, ecommerce optimization, email marketing and Amazon advertising.
Social media marketing, on the other hand, is one of the many components of digital marketing. It aims at promoting someone's brand using various social media platforms, such as Facebook, Instagram, Twitter and YouTube, to introduce a brand, grab people's attention and engage with prospects and customers. It can also lead us to collaborate with industry influencers, posting fresh, unique content and adopting various marketing trends to convince people to take action.
It is evident that compared to other types of digital marketing, social media marketing provides quicker campaign results. Although it can't be said that social media marketing alone is enough. Our digital marketing experts highly insist on exploring other internet marketing tactics that go hand-in-hand with your social media campaign to achieve long-term success. 
Are Digital and Social Media Marketing Essential to business?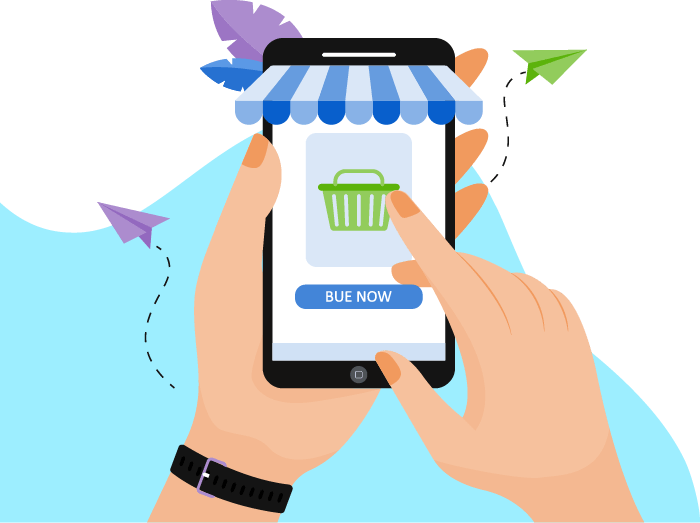 Indeed digital and social media marketing are critical components of online success. Although digital and social media marketing strategies vary, these marketing tactics share the same goals- to boost brand awareness and drive more revenue.
As combined effort, digital and social media marketing efforts enable you to maximize available customer touch points and conversion opportunities.
Let's be clear about one thing, success is not a matter of choosing between digital marketing vs. social media marketing but combining the right marketing tactics to convey your brand message and promote your brand. If you implement both digital and social media marketing strategies, you can find the right customers. The key is to ensure your social media digital marketing techniques match your requirements and objectives.
What are the benefits of Social Media Marketing services?
Social media marketing services have numerous advantages for start-ups and established brands. With the right social media marketing plan and campaign monitoring system, social media content marketing can lead to increased search traffic, better SEO, superior customer engagement and improved brand loyalty.
Here are the key benefits of Social Media Marketing
Social media marketing is one of the best ways to humanize your brand and provide customers with an insider's view of what's going on in your company. Capitalize on Digiedia's social media marketing services and get more people to advocate for your brand! Keep in touch with our social media marketing firm now to learn more about how to use social media for marketing.
Begin your Social Media Marketing campaign today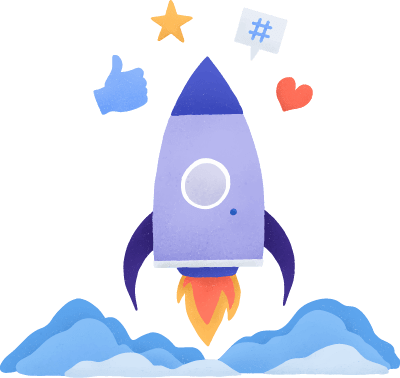 Help Your Business Socialize

 
Digiedia has the right kind of expertise in handling social media marketing. Our company has both digital and media platforms fused in one, which inspires us to wield more power over the medium.
A lot of people are now making their buying decisions on various social media platforms. Brands are also using influencers to promote their items. From fashion weeks to travel stories, these influencers have the freedom to increase the impact of a brand. That's how big these platforms have become. And yet, all are not successful. Those that click follow a structure. But one size cannot fit all.
We always look for customized social media plans. From scratch, we start and then build block by block to develop a company's brand value. But it does not stop there. We also include moves that trigger revenue generation from platforms like Facebook, Instagram, LinkedIn, etc.
How to Market on Social Media?
Establish your business and showcase your brand name
We have to remember that becoming an industry leader does not happen overnight. However, by implementing creative social media marketing ideas and a data-driven business approach, you can position your brand as an expert in your respective field in no time. You can acquire the ideal position and surpass your competitors easily.
In the initial stage, choose the right social media channels to develop your social media content marketing strategy. You have to keep in mind that every step is crucial to creating a successful social media marketing business campaign. 
Digiedia has put together the best practice to promote your business across online platforms effectively. You can consult from our social media marketing expert. By keeping in the mind the following points you can understand the basic realm:-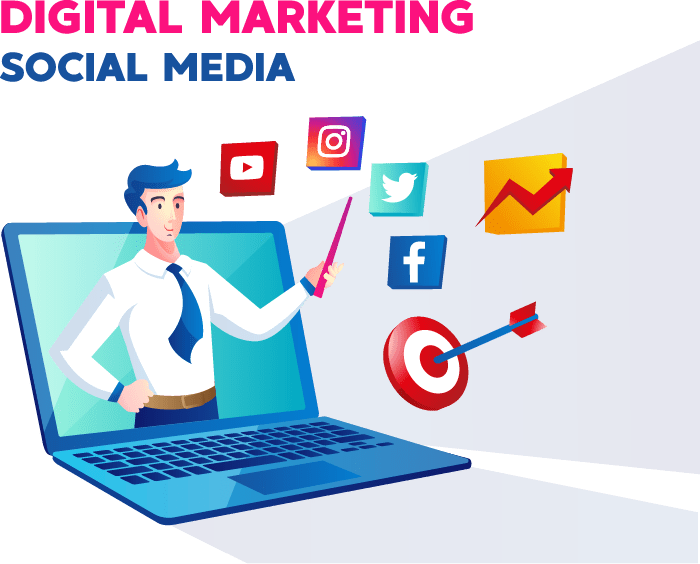 Conduct extensive market research

Make a list of the appropriate social media marketing platforms

Pay attention to content

Engage with your followers with posts

Targeted social media advertisements

Use one or more marketing channels

Partner with industry influencers

Optimize your social media pages and posts

Develop brand trustworthiness

Conduct A/B tests of your ad campaigns

Analysing campaign results

Optimize your social media campaigns based on analytics
Work without a social media marketing plan

Copy competitors' social media marketing ideas

Oversell your products and services

Measure the wrong analytics

Consider all social media marketing channels the same

Buy followers

Use irrelevant hashtags

Ignore comment sections and threads

Cross-post on your social media accounts
We can help you develop and implement a robust social media marketing business plan. If you want we can schedule a consultation with one of our social media marketing specialists and let you turn your social media marketing ideas into a comprehensive strategy!
Social Media Marketing Services for Business
The Internet community is growing and evolving itself, so social media campaigns and tactics have to stay at least one step ahead. If you're looking to increase the likes or follows of your brand's page or you need a targeted campaign to generate revenue and new customers, our social media marketing consultants will provide you solutions over any sort of perils. Among the immense competitors and a growing digital market, establishing your brand name is quite perplexing and full of obstacles.
Digiedia Internet Marketing Agency is a social media marketing company with extensive experience and skills in social media marketing services. Our specialists and marketers know how to creatively design and implement effective social media marketing campaigns which will fit businesses of all types and sizes. We focus on the primary requirements of your company and design an approach that can fit in your budget and can be profit making at the same time.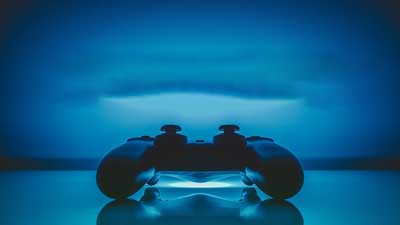 Gaming Company
+773,333
Impressions
A gaming company reached out to our social media marketing firm to repair its damaged reputation and improve its brand awareness on social media. Four months into the Facebook, Twitter and Instagram social media marketing campaign, we generated the following results:
Post Engagements: +118,177
New Facebook Followers: +1,600
Link Clicks: +12,282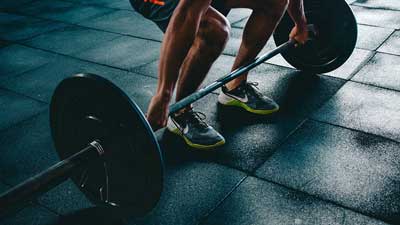 Fitness Celebrity
+$143,319.52
Website Purchase Conversion Value
A fitness celebrity sought the help of our social media marketing consultants to increase online following and monthly participants. Our social media marketing company managed the client's Instagram and Facebook social media marketing campaign and within six months, our efforts resulted in:
New Instagram Followers: +8,000
People Reached: +1,085,971
Post Engagements: +421,529
Ecommerce Store
+$170,000
Revenue
An eCommerce store acquired our social media marketing packages to boost its brand recognition and drive more revenue. To help the client establish a trustworthy brand image and create a steady stream of leads, our social media marketing specialists developed a strategic ad campaign, which brought:
Link Clicks: +17,864
Website Purchases: +742
Return on Ad Spend (ROAS): +20.53%
Grow your audience and increase your online engagement with social media marketing packages tailored to your needs and branding.
Prove your company's trustworthiness
Social media has given revolutionary opportunities a number of worthy businesses and brands. This has enabled business associates to engage directly with customers and gather valuable insights for brand development. With the help of strong value proposition and inventive social media marketing tips implemented properly, one can reach more customers online and maintain a positive online reputation. Social media management allows you to do just that very effectively. 
What is social media Management?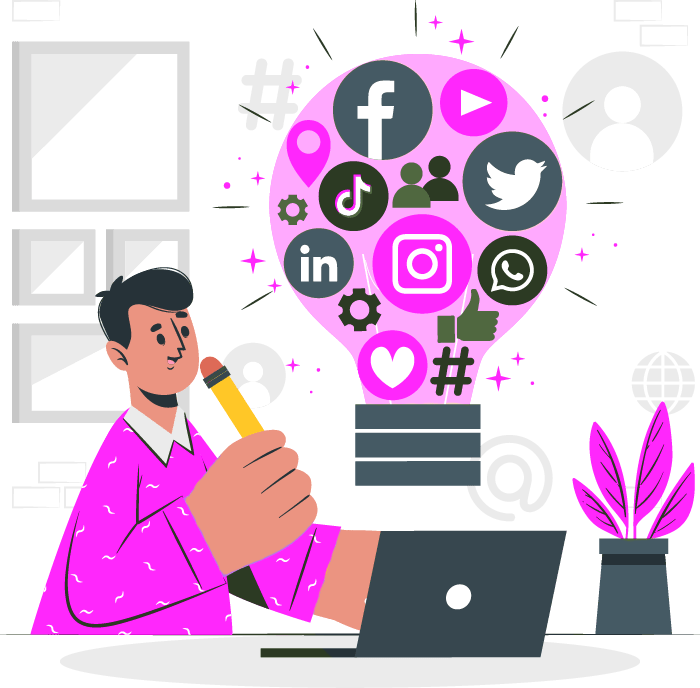 Social media management is an important aspect of social media marketing that involves creating, scheduling and evaluating content posted across social media platforms. Social media marketing companies make the use of various social media management tools and platforms, to monitor your social media presence and bulk-schedule online posts. 
The population of consumers who encounters new brands everyday via social media platforms is growing everyday. Social media management must be way ahead of the curve to ensure beneficial results.
Social media management allows you to:
Establish a unified brand

Take control of your online community

Cut down business expenses

Track your campaign development

Build up your customer relations

Increase your audience reach
At Digiedia, we understand that social media management is an ongoing process. This is the reason we stay aware of the latest trends and market developments to unleash your brand's full potential. Our social media marketing consultants utilize the latest technologies to manage your social media accounts and configure your campaign management processes to meet your specific needs and audience demands.
You can stay ahead of your competitors and generate more business and revenue. Finance in our company and get started with your social media campaigns.
Take your brand to the next level
Companies face many problems like declining organic reach. While in some companies, content might acquire high engagement rates, while in others, posts might go completely unnoticed by your target audience. Sometimes even after implementing so much effort, your engagements might not reach your expectations. Moreover, social media algorithm updates have made it more challenging to achieve success through organic social media marketing tactics. With the latest algorithms, it is equally crucial for your marketing policies to get updated and well equipped.  
Do you get desirable results with social media marketing campaigns? Is your brand reputation deteriorating? Get up your marketing efforts with the help of social media advertising and get desirable engagement and bring consistent sales.
What is Social Media Advertising and why is it important?
Social media advertising is popularly known as social media targeting. It is a constructive process of placing ads on social media platforms to boost your branding and elicit a response from your audience. The response to these advertisements will be considered positive if it could successfully compel customers to inquire about your products or services, purchase your brand offerings or visit your landing page.
Social media advertising focuses on reaching highly targeted audience segments to increase your return on investment (ROI), unlike organic social media marketing.
Social media advertising prepares and displays your brand in front of the right customers at the right time and platform. This digital marketing method is vital if you want to reach new, specific socio-economic zones fast and conveniently.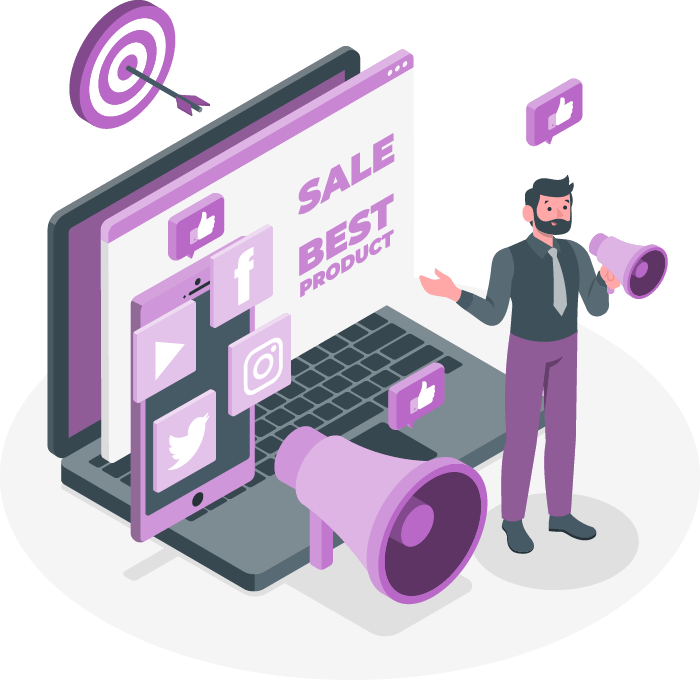 Best Uses of Social Media Advertising.
Numerous brands are getting on board with social media advertising. It is essentially important for you to understand how to use social media for marketing and advertising to expand your conversion opportunities. If you are curious to know how exactly social media advertising works, our social media marketing firm enumerates the primary purposes of social media ads:
1. Introduce your brand.
2 Promote your products and services.
3. Bring attention to your special brand offerings, such as promos and events.
4. Retarget already interested prospects.
5. Send online followers to your website.
The ultimate goal of social media advertising is to generate new clients and increase your online revenue. Never stop discovering the best platforms to invest your ad money and grow your sales. Get in touch with Digiedia, the best social media marketing company across the city of Kolkata.
Connect with ideal customers
The social media marketing scenario is changing fast. Brand building process is becoming complex and hectic. Today, only a few brands are able to generate meaningful consumer interest online due to poor social media brand management. Don't let the same thing happen to your brand.
Social media brand management is all about implementing the right techniques to put forward business and engage more frequently with your audience on social media platforms.
Have you thought about what are your top social media marketing goals?  Did you follow any social media marketing tips? Do you have any targeted customers? The answers to your above queries can help you to identify the right techniques and apply them to get your brand the attention it deserves.
At Digiedia Internet Marketing Agency, we offer personalised social media brand management services based on your audience and brand image. Your ideal audience determines the perspective of your brand and helps you to decide the current position of it in the digital marketing genre. Our social media marketing company aids you to identify the best possible way to introduce your brand and connect with your audience.
                                We aim at :
Performing in-depth social media audits

Manifest your unique brand voice

Initiate a well planned scheme

Targeting right audience

Designing brand logos, images and social media posts align with your branding guideline

Responding to online discussions

Measure the impact of your branding efforts

Develop your marketing persona
Social Media Marketing Services
Social Media Marketing Platforms
Reach your ideal customers
As we are transitioning into a digital world, traditional marketing methods are becoming more obsolete. Many companies struggle to generate more business because they still believe in traditional marketing methods and styles. As a result they don't reach their ideal customer base and hence are unable to increase their sale. Don't wait until your competitors have taken over the digital realm before you level up your social media marketing game and other SMM efforts.
We can help you tap into the social market and find new conversion opportunities. Discover how we leverage different social media platforms to boost your company's competitive advantage
Why Choose Digiedia for your Social Media Marketing?
We are the best Social Media Marketing company in Kolkata, India
Digiedia has a dedicated and fully organised team of social media managers and marketing professionals. We believe in hard work and commitment. Our company has transparent policies and great efforts. Partner with our company, and experience the hike in your online revenue and engagement.
Social Media Marketing FAQ's