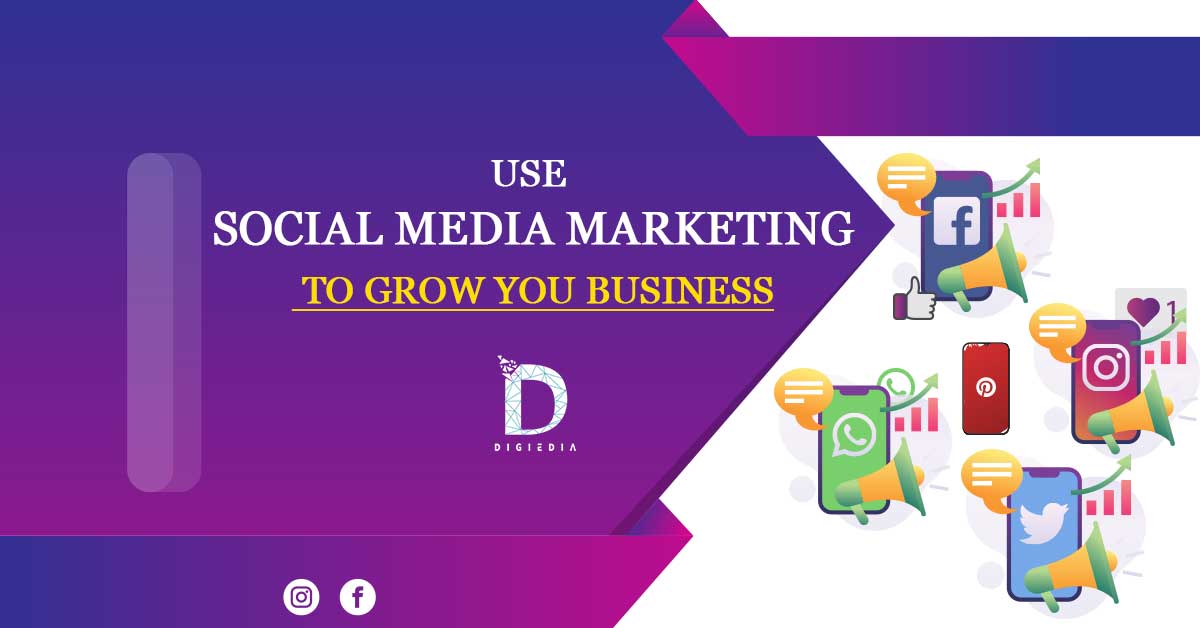 How social media marketing helps to grow your business?
How social media marketing helps to grow your business ?
Before we start by directly addressing how businesses benefit from social media platforms, it is considerably important to understand what social media is and how it really works.
According to Wikipedia, social media can be defined as a network of interactive digitally mediated technologies that facilitate the creation or sharing or exchange of information, ideas, career interests, and other forms of expression via virtual communities and networks.
Some of the features of social media are as follows.
First, they are interactive Web 2.0 Internet-based applications. Second, they mostly consist of user-generated content—such as text posts or comments, digital photos or videos, and data generated through all online interactions. Third, users of social media platforms create specific profiles according to their needs and requirements.
Such as businesses opt for service or product-specific account that has a link for their website or app and which are maintained by their social media management teams.
Fourth, social media facilitate in the development of online social platforms by connecting a user's profile with those of other individuals or groups. There are various social media platforms that are available to us both in form of websites and applications.
Some of these include Facebook, Snapchat, YouTube, Instagram, Twitter, Reddit, LinkedIn, Pinterest, TikTok, Tumblr, Quora, Telegram, Viber, Weibo, LINE etc. 
Marketing on social media is considered far better than on traditional media. Social media marketing can be described as the efficient use of some or most of these social media platforms to promote an idea, product or service and to engage with the consumers directly and effectively.
The other kinds of marketing media includes print for example newspapers and magazines, and broadcasting for example on television and on radio.
The advantages of using social media marketing is so vast and versatile that it has made marketers go gaga over it. It is even being said that it is no longer optional for business to be present on social media platforms.
Considering the fact that there are now more than 3 billion people using social networks across the globe.
And most of these people are using social it just to engage with brands. Below given are the reasons why businesses should have a social media presence right away.
1. COST EFFECTIVE : To begin with, the number of users of social media are numerous and increasing every day, this makes them one of the most sought-after media for marketing.
By marketing to a large group of people at the same time, they can make their advertisements cost effective, in comparison to other marketing media.
As more social media platforms add algorithms that filter what their users see in their news feeds, businesses may lose their organic content may in the shuffle.
They can therefore take advantage of the low-cost advertising features offered by these platforms to promote their content and special offers. This way they can advertise with immense ease and at a reasonably lower cost than that of traditional marketing methods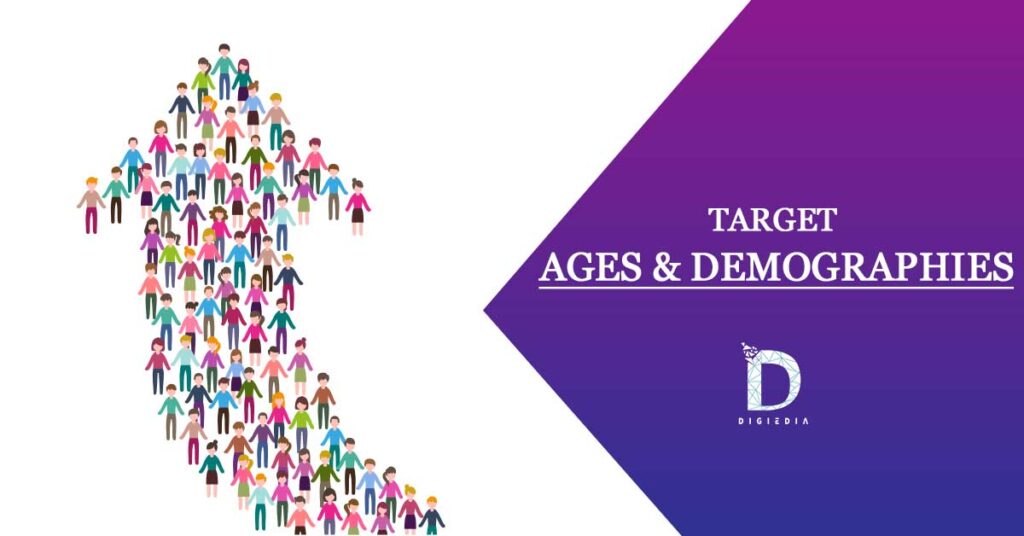 2. AGES AND DEMOGRAPHIES : The availability of a large number of social media platforms have made marketing for businesses even better.  By publishing themselves on some or more social media platforms businesses can expect a rise in reach, that is reaching to a wide variety of customers from varied demographics, interests and age groups.
These age groups have a lot of dissimilarities, such as varied active hours, varied preferences, etc. and hence can be differently targeted and divided on basis of their likes and dislikes. This can not only raise brand awareness among a vast group of varied people but also make way for potential customers.
3. ACTIVITY AND BRAND IMAGE : The vast amount of people that use social media are active at least once a day. This is a very big advantage. A specific customer may have bought from you once but they will be able to see your posts multiple times a week.
This helps in creating an image of the brand on the minds of the audience and in turn helps in gaining brand loyalty. It also makes them a great lead for the brand to approach in future via other forms of marketing such as email marketing.
When such a strategy is applied on a specific group of audience that engage with the business's social media platform, the audience is more likely to purchase or sign up for the newsletter or comply with the marketing campaign. This proves to be very effective on part of the business.
It allows businesses to maintain an entire profile that create an image alongside expanding to fairly new customers.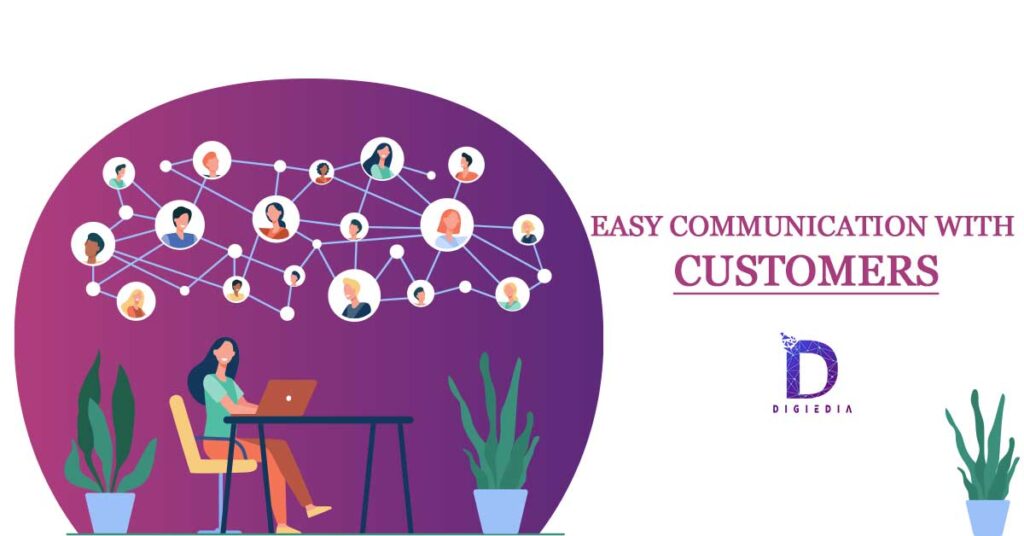 4. TWO WAY COMMUNICATION : The effectiveness of social media is so much so because it encourages a two-way communication between the buyers and sellers, hence enabling them to improve customer service and their relationship to a great deal. Social media gives businesses the power to learn more about their audience, their likes and dislikes and collect productive feedback.
It even enables them to segregate their target groups on the basis of the same and customize their marketing strategy for each group differently in order to receive better sales. Asking their customers to share their thoughts, questions, and ideas helps to get to know them better.
Responding to the same is just as fast without having the hassle of picking up the phone and providing an oral feedback to someone reading out from a questionnaire.
If a particular business has a profile on a social media account, it makes their audience feel like an effortless job of connecting with them for reviews and feedbacks than on their personal website's feedback form. It makes the users feel like they have a better connection with them and makes it easier for brands to micro manage and understand minute errors on their part when they approach them with the same.
5. POPULAR : One of the best reasons why social media marketing is such a sought-after media by marketers is that it is extremely popular and that too among people of all age groups and regions.
It has audience of all ages starting from teenagers to people who are above 60 years of age. This immense amount of audience is not only active but also engaging and forward, that is this audience if marketed well to them have the capacity of being long term loyal customers. With a mere segregation of the target groups, marketers are now able to market to these individual groups directly and with different marketing methods hence making marketing painless and highly effective.
With the drastic growth of social media and the variety of audience, social media has come up with terms like, "in trend" and "going viral" that businesses use with perfection to create a better brand image. The term "in trend" plainly refers to new features and changes in the algorithms that social media platforms introduce to get their audience excited, but these trends keep evolving.
For example, Reels on Instagram. These rapid changes present a whole new challenge for businesses and social media marketers as they have to constantly review their existing strategies and pivot to add new types of content to their repertoire. Marketers continually have to keep an eye out for the latest trends influencing the future of social media and evolve accordingly.
This in turn helps them optimize their outcome that they are trying to achieve with the specific marketing strategy. Another term "go viral" simply is a type of social proof phenomenon, where people trust that something is good simply because others say so. So sometimes even if one is not trying to create a viral post, incorporating others in the content strategy is extremely valuable and rewarding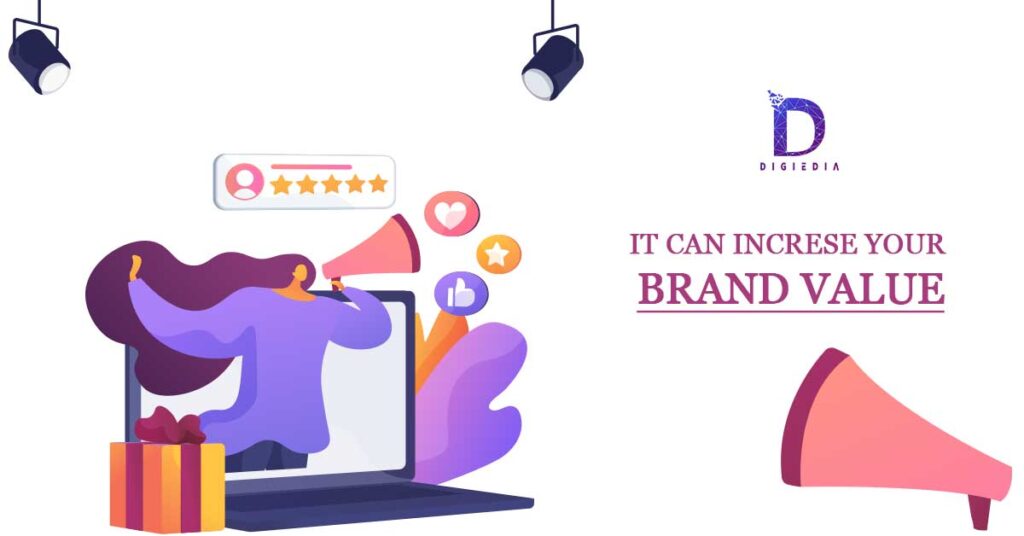 6. CREATE BRAND AWARENESS : When a business starts, it is very important for them to take to social media for advertisement and spreading brand awareness. Social media does, in fact, help get the word out about their business. This is mainly because the creation of brand awareness on social media is fairly trouble-free and budget friendly at the same time. They can simply take to the changing algorithms of the platform and use them ideally to their advantage.
They can also use social networking sites as a promotional technique. These businesses can follow the social networking sites of users in the local area and advertise offers and deals to them.
They can send them a call to action message, for example "Buy a product and get another absolutely free". This type of messages motivates other locals to follow the business on the social media platforms just so they could obtain the same promotional deal. In the process, the business starts being visible and promoting itself at the same time.
7. FOR RESEARCH : Social media platforms are more than a boon when it comes to small businesses. They can be used greatly for a lot of market research. Small businesses can use social networking platforms to do their market research on new products, services and ideas.
With a mere encouragement of their customers to give productive feedback on their products, these businesses can actually gain valuable insights on whether their product may be taken up by their target market to merit full production, or not.
Moreover, customers will feel the business engaging with them in the process of co-creation—the process in which the business uses customer's critique to create or modify their product, idea or service in order to fulfil a need of the target market. Such feedback can be presented in various forms, such as surveys, contests, polls, etc.
8. RETRIEVING ANALYTICAL INFORMATION : The higher inclination of businesses towards social media is more since it provides them a variety of monitoring tools to monitor, track, and analyse online conversations of their audience on these platforms about their brand, products, services or related topics of interest of their target groups.
This can be extremely useful when it comes to maintaining their public relations management and their advertising campaign tracking. It even allows  these firms to correctly measure their return on investment for their social media advertisement spending, an in depth competitor-auditing, and for measuring the public engagement on their posts.
Some of these tools range from free, basic applications to subscription-based, more in-depth tools. Tracking their audience on social media also enables them to respond quickly to online posts that criticize their product or service.
By doing so in a fairly less amount of time, businesses can take to critical online posts and help the user to resolve their concerns. Some social media platforms use the "honeycomb framework" that mostly defines how the social media services focus on some or all of seven functional building blocks. These building blocks help explain the engagement needs of the social media audience.
There are a lot of private communities that engage with people around a narrow theme, as in around a particular brand, vocation or hobby, rather than social media containers such as Google+, Facebook, and Twitter. With the optimal use of these tricks businesses can to a great extent, lessen the negative effects that online complaints can have about their firm's products or services.
Rapid response on issues from the PR teams of businesses help to show the audience that the business actually cares about its customers and their preferences. And in turn helps the business in getting a better brand image for new customers to see.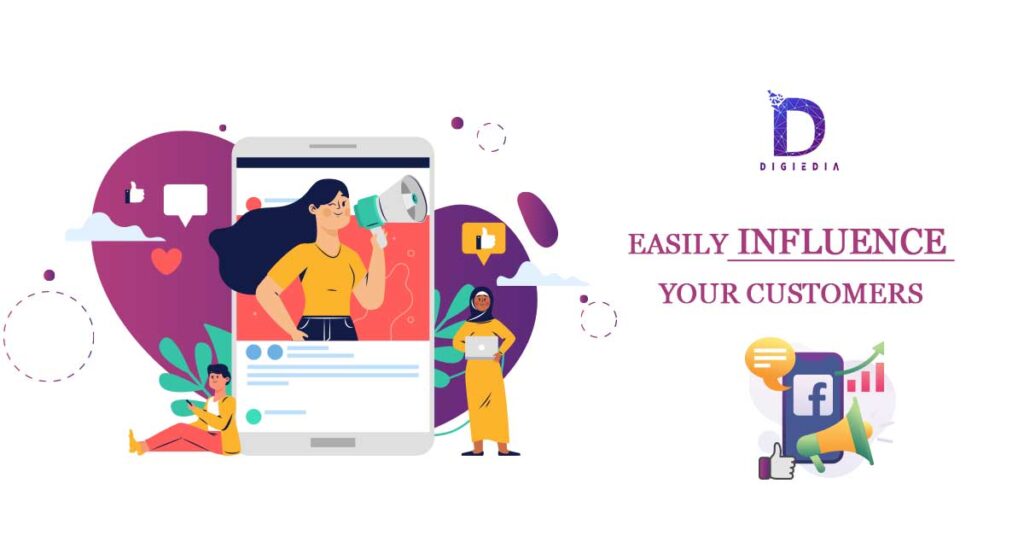 9. INFLUENCING CUSTOMERS CHOICES : Businesses have come to know that by creating a profile on social media platforms, they can not only show their audience their ideas, products, services and advertisements but also alter their buying decisions.
With the increase in technological development of social media, a consumer's decision to buy or not to buy the product or service provided by businesses can actually be moulded. Social media has also become an important factor in increasing the sales of businesses, whether large or small, since the beginning of the Internet revolution.
There is a lot of research and reports that prove that customers buying habits have been guided by businesses that have had a strong social presence just by being socially active.
10. SHARE ABOUT YOUR BUSINESS : In order to connect with customers—and potential customers, businesses show the human side of their brand. These businesses through their social media platforms, portray their brand values and look out for the best interests of their customers and employees.
They even portray if their product or services really work and how. These minute nitty-gritty details about the business and their products or services really appeal to their audience and target market and help in altering their mindset altogether.
The ability of businesses to create real human connection is one of the key benefits of social media. These are often referred to as the 'Meaningful Relationship Moments'. Introducing their followers to the people who make up their company showcase how they work on a daily basis and how existing customers are using and benefiting from their products and services.
11. INCREASING FOOTFALL : One of the other benefits of using social media for businesses is that it allows them to drive traffic to their respective websites. If their social media platform accounts consists of content directly from the website, it will help them increase their page views and in turn drive them to their official website for more content.
The existence of the link to the website on the page handle helps the audience to get to know more about the brand. For example, if someone visits the Instagram profile of H&M they are likely to find other pages of the same brand carefully dedicated to home décor, beauty, and fashion for men and women.
The link to their official website is also available on their profile description. This makes it extremely easy for their audience to shift from their social media platform to their website and engage with their content there.
12. PAIRING UP WITH INFLUENCERS : In the world of marketing, we already know how word of mouth helps in creating trust for a brand and aids in the upward trend of sales.
On social media platforms, on an average word of mouth drives anywhere from 20 to 50 percent of purchasing decisions. If businesses can get people talking about their products or services on social media, they can easily build brand awareness and credibility, and buckle up for more sales.
On social media platforms, businesses pair up with influencers and practice influencer marketing. This is a type of social media marketing that uses endorsements and product mentions from influencers that is, a group of individuals who have a dedicated social media following and are viewed as experts within their niche. Influencer marketing works because of the high amount of trust that these dedicated individuals have built up with their following.
When businesses receive recommendations from these people, it serves as a form of social proof to their business's potential customers. Therefore we can say that a key way to gain trust through word of mouth is to partner with influencers. They can do a lot of good for a business very quickly and is a great practice to elevate goals in the short term.
13. ENCOURAGING E-COMMERCE : Social media sites are constantly implementing marketing-friendly strategies and developing platforms that are mutually beneficial for users, businesses, and the networks themselves. Due to the popularity and accessibility of e-commerce, or online purchases, businesses can now take it to their social media platform to sell directly or guide through to their websites through which they sell.
The consumers that post a comment or picture about a business's products or services benefit because they are able to share their views with their online friends and acquaintances.
The business benefits because it obtains insight (positive or negative) about how their product or service is being viewed by their valuable consumers.
Mobile social media applications such as Amazon.com and Pinterest have started to influence an upward trend in the popularity and accessibility of e-commerce thus encouraging more and more businesses to take to them and showcase their products and services and build a better brand image, receive recognition, higher sales and experience better outcome of their advertisement campaigns.
14. BUILDING SOCIAL AUTHORITY :  One of the foundational concepts of exercising social media presence is that one cannot completely control the message that they put out through their social media but can simply begin to participate in the "conversation" and expect to bring about a significant influence in the same.
However, this conversation participation must be very cleverly executed because although people are resistant to marketing in general, they are even more resistant to direct or overt marketing through social media platforms.
This may seem counterintuitive but it is the main reason why building a strong social authority with credibility is so essential. A marketer can generally not expect people to be receptive to a marketing message in and of itself. But businesses can with tricks and strategies convolute their notions and put it to their best use.
15. EXERCISING SOCIAL CORPORATE NETWORKING : Social corporate networking is one of the main pros of using social media platforms for businesses, irrespective of their size. It basically involves the informal ties of corporate or organizational staff with other people from their department, field,  industry, clients, customers, and other members of the public, which can be formed through social media networks.
A better social corporate networking can lead to an increase in their operational performance capabilities in many ways. It also enables sales staff to find new clients and marketing staff to learn about client/customer needs and demand. It can also help in teaching management about the public perceptions of their strategy or approach.
Therefore, we can conclude by saying that a digital presence of any business in the 21st century is an absolute necessity and the same will only give them a push towards the better. Presence on at least one social media network is an outright requirement whereas that on multiple platforms will only do them good in the long run.