Whatsaap Marketing Services in Kolkata
For free consultancy Call us now on +91 62900 02860 or
How to do Whatsapp Marketing?
Marketing in today's digital world is directly proportional to the mass adoption of new technology. Brian Acton and Jan Koum launched their household messaging application "WhatsApp" in 2009, which now has over 1.2 billion monthly users and has become essential for the masses to meet their regular messaging needs. Businesses are realizing the power of WhatsApp Marketing as a result of such a large target base, and they are looking for professionals who can design and execute result-driven top WhatsApp Marketing Campaign Strategies. This blog will assist you in doing so in just five steps: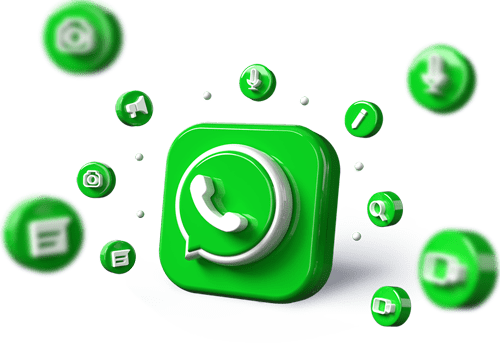 Facebook owns WhatsApp Messenger, a messaging platform. Users can send messages, images, videos, documents, user locations, and other media, as well as make video and voice calls. Initially, many people used WhatsApp as a messaging app; however, this messaging app can no longer be ignored in the business world. It's a simple way to capture customers for immediate service and a potential way to do highly targeted marketing. It is now an essential part of every smartphone user's life. WhatsApp marketing is unquestionably a preferred method of expanding a business online.
If you want to learn about WhatsApp marketing in-order to grow your business and increase sales, the essential marketing strategies in this article will provide you with a clear picture of WhatsApp marketing strategies for business in 2019.
Why do we require a tool for marketing?
Before we get into how and what to use for marketing, let's talk about why. Why would we want to use WhatsApp for marketing?
Focus on the needs of the customers and how they benefit from your product and services rather than the pricing and features of the product. Will your customer make a purchasing decision based solely on seeing the WhatsApp message? If the answer is no, then don't try to sell on WhatsApp. Simply try to elicit participation. So, the primary reason we need WhatsApp is to raise awareness and engagement.
The ultimate goal of any WhatsApp campaign is to generate engagement. We want people to contact us to learn more about what we have to offer. That is all there is to it. We'll take it from there with a phone call or a personal meeting. Orders will not be closed simply by sending a large number of messages to a large number of people.
What actually Whatsapp Marketing is?
WhatsApp marketing is a new way of marketing that uses the WhatsApp platform to reach, engage, and convert potential customers. All we need is a mobile internet connection in our device to receive or send calls and messages. If you are planning to launch a new product or inform your customers about a new service, WhatsApp marketing is a simple way to do so.
Benefits
The main reason why businesses want to use WhatsApp marketing is that it already has more than 1.5 billion users worldwide. This app is used by more than 80% of smartphone users. Furthermore, WhatsApp sends nearly 65 billion messages per day.
User Availability on the Platform

The majority of WhatsApp users check it at least 43 times per day. WhatsApp response time

Capability to contact users in groups.

Updates via subscription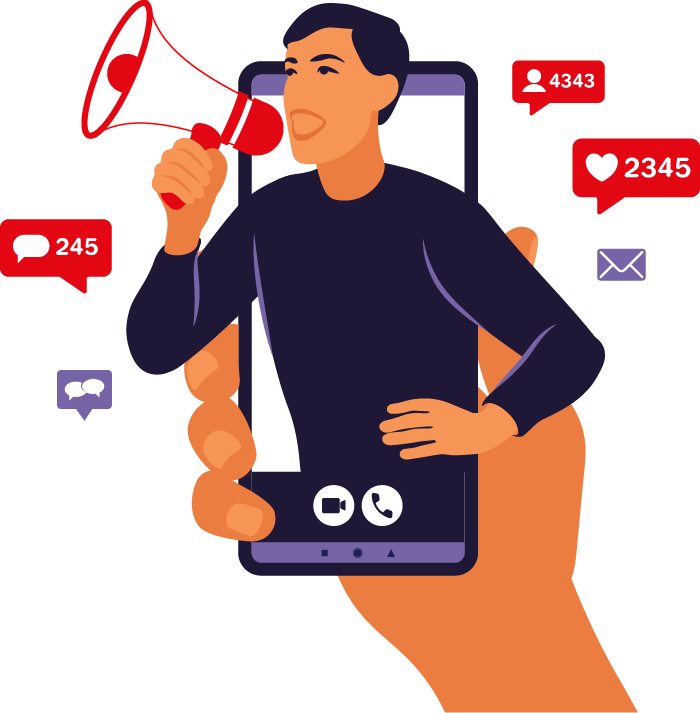 WhatsApp allows you to send media files to your customers, such as catalogues, e-books, and brochures. Whereas in email, a separate promotional email must be prepared with considerable effort, this is a simple process in WhatsApp.
Customer engagement is an extremely important factor in any business, and WhatsApp makes it simple to reach customers. It contributes to the development of a strong communicative space between customers and business representatives by sending simple, clear messages for improved engagement.
WhatsApp is the best app for globally launching new products or services. You can easily advertise your business on WhatsApp, where it will reach a larger number of customers in a shorter period of time. It is itself an extra-ordinary promotional weapon for any business.
WhatsApp allows you to create different groups for specific purposes such as a daily work update, a client's new tasks, a timing group for a meeting, and a discussion about new tasks. This critical feature enables business team members to obtain up-to-date information in order to build an effective business as a group.
WHATSAPP MARKETING: MOBILE MARKETING
Marketing in today's digital world is directly proportional to the mass adoption of new technology. Brian Acton and Jan Koum launched their household messaging application "WhatsApp" in 2009, which now has over 1.2 billion monthly users and has become essential for the masses to meet their regular messaging needs. Businesses are realizing the power of WhatsApp Marketing as a result of such a large target base, and they are looking for professionals who can design and execute result-driven top WhatsApp Marketing Campaign Strategies. This blog will assist you in doing so in just five steps:
Design a WHATSAPP MARKETING campaign with proper strategies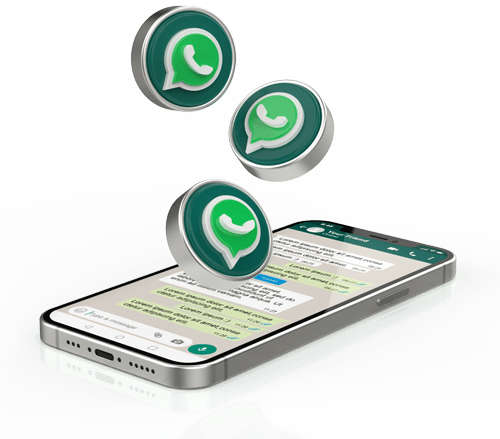 Things to keep in mind to make the campaign successful
To understand what WhatsApp Marketing Campaign is, you must first understand what WhatsApp Marketing is, how it works, and what its capabilities are. Simply put, WhatsApp is a free mobile app that uses your phone's internet connection to allow you to chat, call, and video call with other WhatsApp users without incurring any SMS or call charges. It also allows you to share files and images as needed and at your leisure. The power, interactive nature, great convenience, personal touch, and effective applicability of top WhatsApp Marketing Campaign Strategy should be incorporated into businesses' marketing campaigns.
2. You can find various versions of WhatsApp for Android Handsets, iPhones and Windows phones to run the WhatsApp Marketing Campaign. WhatsApp's web application and desktop versions are available to you, but it is a must first, since every WhatsApp account must be linked directly to one single telephone number. You should provide the country details and enter your telephone number after downloading and installing WhatsApp. You can also import your Facebook data to set up your profile or add the image, the profile name and your WhatsApp account manually.
For marketing or general purposes, WhatsApp searches your contact lists and displays an up-to-date directory of WhatsApp users you already know.

Anyone who has your phone number saved in their phone's address book will recognize that you have arrived on WhatsApp, assuming you have not used any of WhatsApp's specific security and privacy settings. You can send a message to anyone in your contact list who has your number saved in their

   

phone's address book using broadcast lists in WhatsApp Marketing Campaign.

This is similar to the BCC (Blind Carbon Copy) feature in emails, and your contacts will see a broadcast message in the same way they would see a regular message. The response of contacts to a Broadcast message appears as a normal one-to-one message. A broadcast message can be sent to 256 contacts at the same time.

You can directly chat with other users on your phone contact list using one-to-one, just like any other chat program. This method of using WhatsApp also allows you to call or video call your prospects, as well as send them recorded audio snippets.

Groups in WhatsApp Marketing allow you to create a group of up to 256 people and -share messages, videos, and photos with them all at once. Everyone in a Group can participate and see everyone else's responses. The first step in running a WhatsApp Marketing Campaign is understanding how to use it correctly. To connect with targets on WhatsApp, your prospects must save your contact information. Sending out too many messages to customers can get you "BLOCKED FOR LIFE," and no marketer wants to be in that situation. WhatsApp Marketing Campaigns are similar to the Email Marketing strategy in that you must obtain consent from users to contact them via email.
3. Just because WhatsApp does not allow you to sell ad space or use business-specific features, it is critical to be creative, engaging, and interested in your WhatsApp marketing strategy. You should include a personal touch in your marketing campaign so that your customers can interact with their friends and ensure greater credibility with the audiences. Some of the best WhatsApp Marketing Campaign Strategies are listed below.
Create an engaging brand persona for WHATSAPP in order to interact with users and generate buzz.

Provide one-on-one assistance to inspire new uses for a product Build a phone database for a low cost while also being interactive and engaging.

Provide high-value customers with discreet advice and service.

Encourage user participation and provide simple and clear instructions.

Make an offer Always Available Relevant Content for Free Provide Quick Customer Service

Make certain to conduct consumer research.
The following are some of the successful campaigns that used top WhatsApp Marketing Campaign Strategies to target, engage, and convert their customers-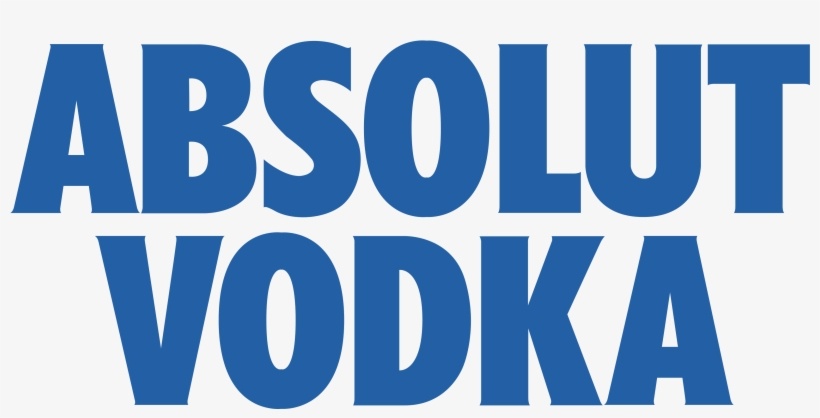 ABSOLUT VODKA
This is regarded as one of the most clever and successful WhatsApp Marketing Campaigns. In 2013, the company launched 'Absolute Unique,' a limited collection, and to commemorate the occasion, the company hosted an exclusive party for which only two tickets were available to the general public.

The company requested that its customers and other interested parties send a WhatsApp message to a specific number and interact with 'Sven' (a virtual doorman)

Users were encouraged to be as creative as possible in persuading Sven to purchase the tickets. Users sent a wide range of amusing, crazy, and creative content, including hilarious voice notes and interesting videos.

Within three days, the company interacted with over 600 users and received over 1000 audio, video, and image messages sent to persuade 'Sven.'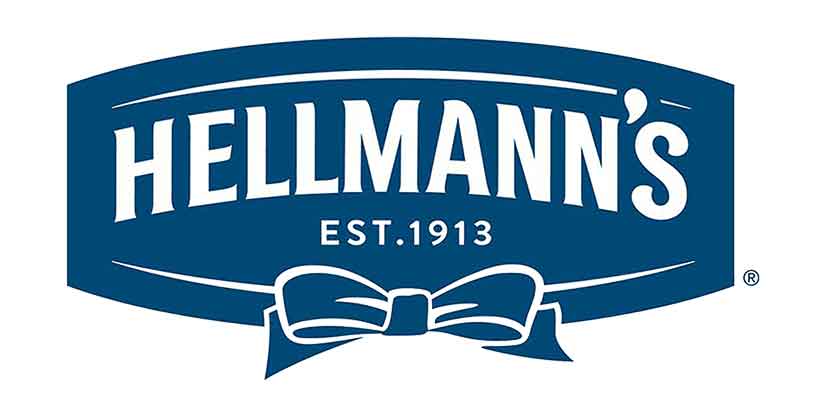 HELLMAN'S
Hellman's mayonnaise brand launched WHATSCOOK, a WhatsApp Marketing Campaign, to provide Brazilian consumers with a personalized experience.

Customers who signed up for this campaign online were asked to send photos of the items in their refrigerator so that Hellman's chefs could advise them on what to make with the available ingredients.

Users could get more direct and personal services and guidance through WhatsApp, and their problems were resolved quickly. It demonstrated how mobile messaging via WhatsApp can be the best platform for meeting specific customer needs.

This campaign received 99.5 percent approval from users and generated 13,000 sign-ups, making it a huge success in Brazil. It was then launched in Chile, Uruguay, and Argentina.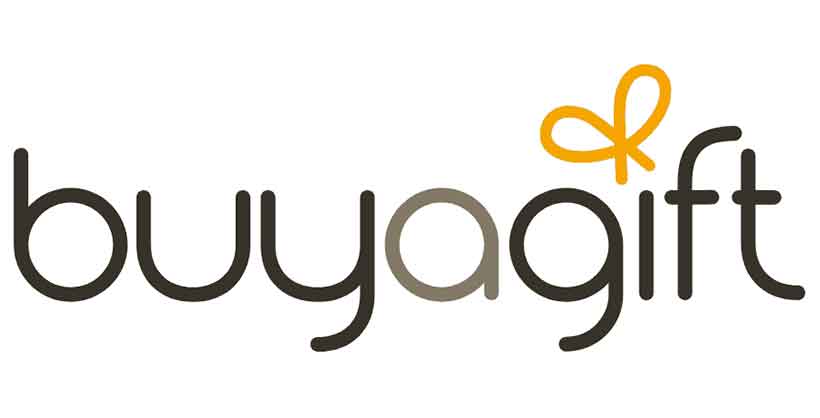 BUYAGIFT
It is an online gift retailer, launched a WhatsApp Marketing Campaign to inform customers about site deals and discounts.

The company began sending alerts directly to WhatsApp in order to elicit immediate responses from customers. Receiving a personal message on mobile became more exclusive than receiving an email.

It was a sales-driven campaign that was interactive as well as interesting, which customers also found extremely useful in receiving personalized services.
Some of the best WHATSAPP MARKETING CAMPAIGN tools
Why strategies are important?
The best reason to include WhatsApp Marketing Campaign Strategy for Business is that a large number of their customers are already using it and can be targeted and converted via WhatsApp marketing.
According to the Nielsen Facebook Messaging Survey, more than 67 percent of mobile users prefer using chat to communicate with businesses, and approximately 53 percent of respondents say they will prefer shopping with a business whom they can reach directly through messages.
If you want to target young prospects, WhatsApp is your best bet because 42 percent of Smartphone owners between the ages of 18 to 30 prefer messaging via WhatsApp and apart from that 19 percent of Smartphone owners aged 50 or more than that.
Because more than 95 percent of mobile messages are opened and read, the WhatsApp Marketing Campaign ensures high engagement rates. Approximately 90% of WhatsApp messages are opened within three seconds of receipt. WhatsApp is also one of the most popular marketing channels for sharing content through Dark Social, a method in which marketers share content through private channels.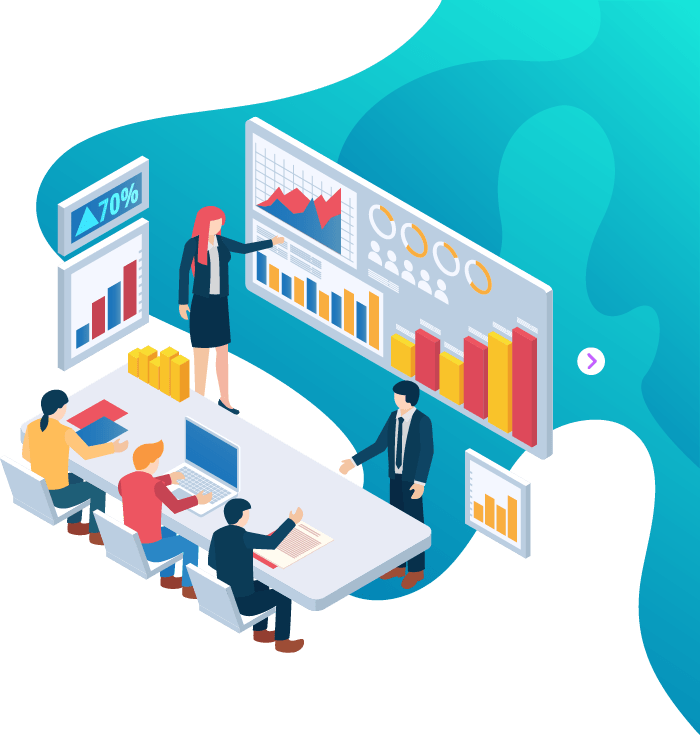 Is marketing more important or whatsapp?
Rather than WhatsApp, we should prioritize marketing. Rather, people are only concerned with WhatsApp and tend to overlook fundamental marketing concepts. Marketing is all about wooing someone and convincing them that you can help them. Is that correct? Marketing is a word that conjures up images of romance, where you focus on the other person and try to make them happy by giving them your full attention. However, if we try to use force on the other person by giving them something they do not want. Then it's a rape, not a romance.
The same thing happens when you send a large number of messages to people without considering whether or not they want it. This is not marketing at all. Remember the difference between romance and rape. You don't send marriage proposals to strangers, do you? First, you approach them, get to know them, and then persuade them that you are good. After all of that, only you can make a proposal.
However, in WhatsApp marketing, most people just send marriage proposals to unknown people, and that too in large numbers of repeated unwanted messages to large numbers of unknown people. That is why Bulk WhatsApp does not function. Automated Bulk WhatsApp does not always work.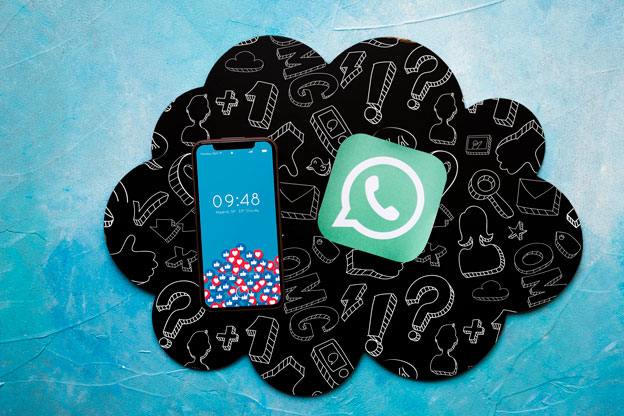 Some myths about Whatsapp Marketing
Why are numbers being blocked on WhatsApp?
It makes perfect sense. If someone tries to dilute the product or harm the company's revenue, the company will defend itself.
Why doesn't Bulk WhatsApp work?
When we attempt to send irrelevant and unwanted messages to a large number of people, it makes no sense or sense to the recipients. Furthermore, a single isolated message does not have the desired impact. A series of pertinent messages (Campaign) would have a positive and long-term impact.
Is WhatsApp a commercial company?
WhatsApp has become so common in our lives that we mistakenly believe it is provided by the government, which is not the case. WHATSAPP, the software of a commercial company. They are not here to make the world a better place; they are here to make a profit. Other things become clear once we keep this in mind.
WHAT ACTUALLY WE ARE- CUSTOMERS?
Before we begin discussing WhatsApp Marketing, let us ask ourselves a question. Are we WhatsApp customers? Take a moment to consider this. No, we are not customers; we are simply users. Free users are those who help WhatsApp to function as a platform. WhatsApp currently has over 2 billion users (as of the end of 2020). This number is useful for WhatsApp. When the product is free, you are the product, as the saying goes. That is precisely what we are. The WhatsApp app is the tool (or machinery) that creates this product.
We are the WhatsApp company's product. Customers who pay WhatsApp for API access and other revenue are considered actual customers. Furthermore, they pay for access to the product, which is a platform with 2 billion users.
As a result, we are the product. Not the client. WhatsApp is so profitable because of its excellent software and, for the most part, because it is SPAM-free. This PRODUCT generates revenue for WhatsApp.
How does WhatsApp safeguard its products as well as revenues?
Why do we all like WhatsApp so much? Because we do not receive a lot of spam. Is that correct? Now, if we start getting a lot of spam, we'll stop using WhatsApp. This will dilute WhatsApp's product, its 2 billion users. As a consequence, WhatsApp will defend it at all costs. Furthermore, WhatsApp earns money by selling its API, which allows users to send automated messages and integrate with other software. If someone starts developing illegal APIs for sending WhatsApp messages, WhatsApp's revenue will suffer.
Is it legal to market on WhatsApp in India?
WHATSAPP is taking every precaution to prevent the spread of fake news and spam. However, it is impossible to say whether WhatsApp marketing is legal or illegal because WhatsApp is now officially providing API to businesses. Spamming is, without a doubt, illegal, and WhatsApp has begun blocking your number if you engage in spamming. WhatsApp marketing is completely legal in India. However, we must adhere to WhatsApp's usage policy.
What is the secret to the success of WhatsApp marketing?
There are only two critical components that must be present in order for it to be successful.
To whom do you send your messages?

What kinds of messages do you send?

A series of pertinent messages.
We must send relevant messages to the appropriate people. Another important point to remember is that effective communication requires a series of relevant messages rather than a single statement. Drip marketing.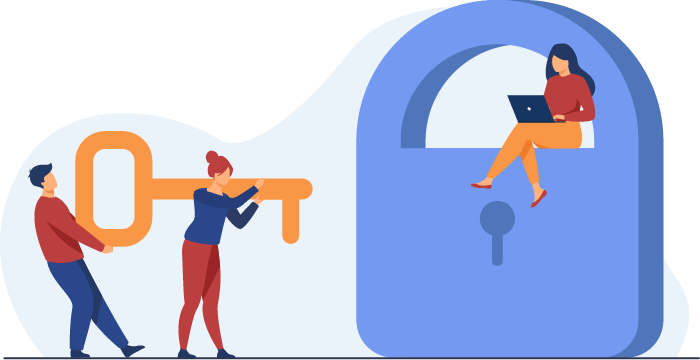 WhatsApp Business has some useful features-
Profile of a business
Name of the Company

Contact information. (Please include your phone number and email address.)

Create a detailed description of your company.

URL (website)

Physical Location.

Concerning your company. (Status bar)

Working Times
Catalogs of products
You can create up to 500 business catalogues.

Each catalogue may contain up to ten images.

Title and description of the product

URL of the product

Pricing for the product.
Please keep in mind that simply installing the Business App will not suffice; you must spend time configuring it properly.
Which one will be the best catalogue for whatsapp images?
One of WhatsApp's most useful features has been the ability to send images. However, if we intend to use images for business purposes, we must exercise caution.
The images must be mobile-friendly. Your audience will not pinch out and pinch-in to read. Instead of sending images, make proper WhatsApp Catalogs and share the link to them. It is far more effective than sending individual images.
Canva is the best tool for creating beautiful images for your WhatsApp catalogue. It's a web app, and even the free version is quite useful. WhatsApp is gradually evolving into a one-of-a-kind eCommerce platform for Small Business Owners.
Make the most of WhatsApp: Some useful tips
We all receive a large number of WhatsApp messages, both individually and in groups. If we don't have a good way of decluttering this, our important messages will get lost in the shuffle.
Few of the tested tricks
Pin Chat: Up to three chats can be pinned to the top.
TIP: There are some groups or individuals to whom you do not want to miss any messages.
They should be pinned.
The Archive: Rather than deleting them, archive them. On Android, archive messages can be found at the bottom of the messages, while on iOS, they can be found at the top after sliding down regular messages.
TIP: Go through the chat list and archive any messages that don't have any actionable points.
PRO-TIP: If you want to categorize your chats, mark them with a label or a star before archiving.
Labels: Labels are used to categorize your chats and messages.
TIP: Assign labels to the actions that will be performed. Sales inquiries, payment follow-up, reading material, interesting videos, jokes, and so on.
STAR: While Label allows you to categorize messages, Star allows you to prioritize or mark them as important.
PRO-TIP: To categorize and prioritize chats, use a combination of Labels and Stars.
AUTO REPLIES
Auto-responders: An automatic revert while you are not online or when you are not using WhatsApp.
TIP: Never use a generic message. Instead, be imaginative. Be modest. Send the other person something useful and important.
Greeting: When someone sends a message for the first time or after 14 days, send an automatic reply.
TIP: Instead of using generic welcome messages, provide something useful to your contacts.
Quick Replies
Quick replies are pre-written messages that you can send to your customers.
TIP: Make Quick Replies for everything you send at least twice: your billing information, your company profile, and your product information.
PRO-TIP: Images can be used in Quick Replies. You can also create catalogues in WhatsApp and then link to them in your Quick Reply templates.
To summarise, WHATSAPP is an excellent tool for reaching out to your target audience, promoting your brand and/or products, and communicating with the public in real time. Use our advice to help you grow your business with this app!
WHATSAPP marketing is an entirely different animal. It is distinct from PPC and social media campaigns, as well as other messaging platforms. Its real strength, however, is its emphasis on privacy. While WHATSAPP marketing is not the most scalable strategy, it is undeniably one of the most effective. If you want to understand the nuances of WHATSAPP marketing as part of a larger marketing strategy, taking a full Digital Marketing Certification Course is probably the best way to go.