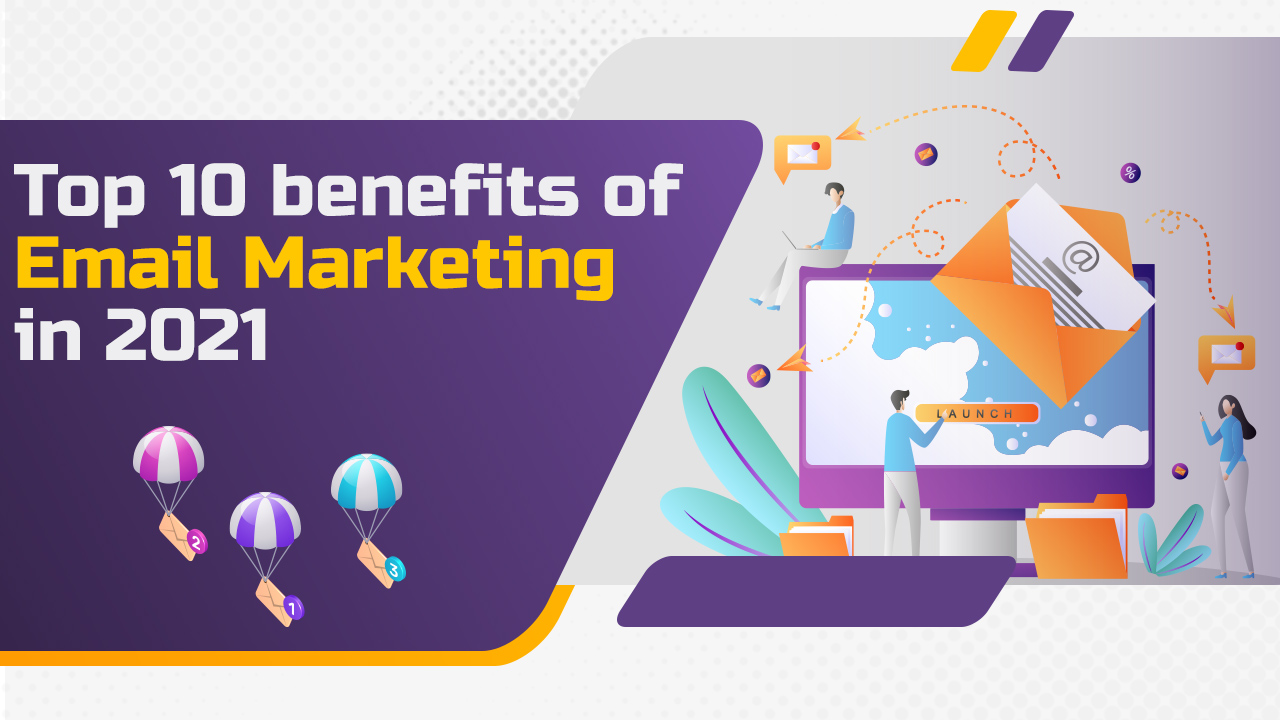 Top 10 Benefits of Email Marketing in 2021
Email marketing can be termed as one of the most reliable and popular channels of Digital Marketing. If your business is in search of consistent growth, conversion and fruitful communication and relationships with the audiences, email marketing can be the best strategy to apply to your business. Its direct and personal way of communication can certainly help your business generate more revenue. Email marketing can tremendously benefit your firm and help you stand out in this crowded and competitive market. From mega corporations to budding startups, this channel can be beneficial and provide growth to every firm, out in the market. Here are the Top 10 Benefits of Email Marketing in 2021 and how it can support your business. Read on to know more:
1)  An Extremely Easy Process
Email marketing is a highly simple process that does not require you to have excellent technical skills. In order to execute an email marketing campaign and drive sales, you do not need to have mind boggling coding skills or a hefty marketing team. You can easily execute a campaign within minutes or on the go, with the help of modern email marketing tools and features. Email Marketing Services provide easy solutions that can help you draft an impactful marketing email with ease. The services also allow you to choose from hundreds of free templates that you can use and employ to reach out to your subscribers and communicate with them in the most appealing and impactful manner. The quick tools such as Drag and Drop and templates, can save a lot of your time and efforts. Such tools make email marketing extremely popular and beginner friendly.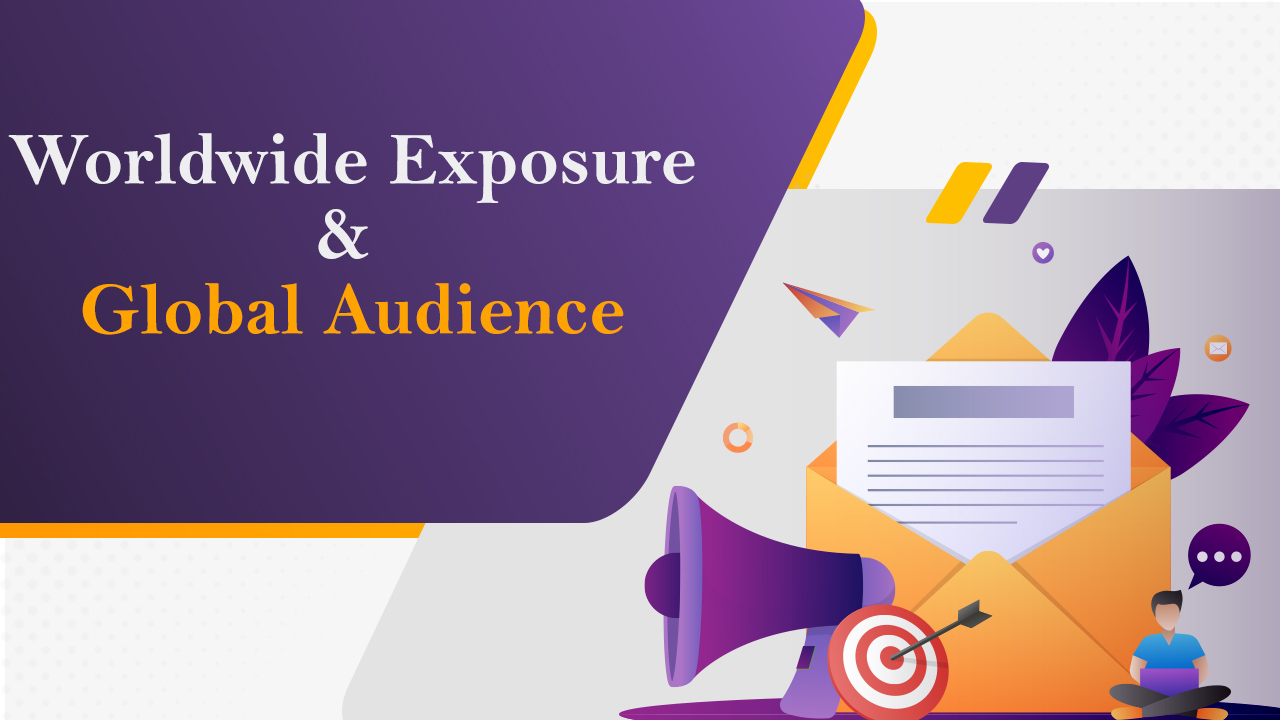 2)  Worldwide Exposure and Global Audience
You get to promote your products and services and present your business global exposure, with every single email marketing campaign. Email marketing allows you to reach out and communicate with the audiences all over the world, instantly and in a personal manner. Worldwide promotion of your business can help it gain recognition and a concrete reputation. The process can generously add to the revenue generation and the growth of your business and take it to the new heights.
3)  Helps You Leave an Impact on the Audience
Digital marketing surely helps you seek out and target your audiences and visitors. The Email Marketing channel can help you connect with your audiences and leads and help you establish a fruitful relationship. Emails are considered as one of the direct and personal means of communication. Getting a spot on your subscriber's inbox and having them learn more about your business is certainly difficult. A well structured, appealing and informative email marketing campaign can amazingly impact your audiences. It can help you nurture the leads and push them further down to the sales funnel. A positive impact can make your customers and leads come back for more. This can offer your business stable revenue and a strong foundation of loyal customers.
4)  High Return On Investment (ROI)
If you have a small or a budding business, email marketing can be a highly beneficial marketing channel for you to try out in 2021. Email marketing is cheaper compared to the other marketing methods and strategies and can support your small business efficiently. It is easier to employ and does not demand heavy investments or destroy your budgets. It allows you to reach out to thousands of leads and audiences instantly with very lower costs. The investment is not hefty. It grants you $45 for every $1 invested.
The Email Marketing Services also offer free trials and free plans that can help you optimally use your resources and grow your audiences at the same time. Unlike other marketing strategies, email marketing does not require you to heavily pay in order to reach out to your audiences and drive sails. All in all, small businesses can make great use of this channel, as the return on investment is higher compared to the other alternatives.
5)  Higher Conversion Rates
With the help of email marketing, you retarget the audiences who have already subscribed to your business and would like to stay in touch and learn more. These are the leads that are interested in making a purchase or perhaps give your services a try. In other words, your business gets the benefit of audiences who are already engaged and looking for more value. This benefit presents you with higher chances of conversion, since you are retargeting and transacting with audiences who are already interested in what your business has to offer. A well executed and appealing email marketing campaign can push your leads further down to the sales funnel and help your business provide value and generate revenue.
6) Loyal Customers
A strong foundation of loyal customers can help a business grow immensely. Email marketing in 2021 helps you establish long-term relationships with your audience. It helps you communicate one on one and leaves a greater and deeper impact, with every email you send to your audiences. It helps you nurture the leads and provide them value, which can make them come back to your business and repurchase your products or sign up for the new workshop or webinar. Loyal customers appreciate and embrace the value your business provides and keeps it growing and sustained.
7)  Generate More Traffic
In 2021, traffic also plays an essential role in the growth and longevity of a brand. High and consistent traffic allows a business to expand, builds a strong image and an online presence. Email marketing can also help businesses, drive traffic to their websites. A quick and an attractive email campaign with a Call To Action (CTA) button can help your business drive traffic to your website and other digital and social media platforms instantly.
8) Helps You Plan and Analyse
Email marketing is highly focused on the results and the performance of your marketing campaigns. It not only lets you create influential campaigns in the easiest way possible, it also gives you detailed access to the insights and the performance reports of the executed campaigns. You get to study and analyse the behaviour of your audiences closely. The insights and reports let you know what strategies are working, the Click Through Rates (CTR), Conversions etc. such reports can be highly beneficial for your business and help you make decisions and budgets accordingly.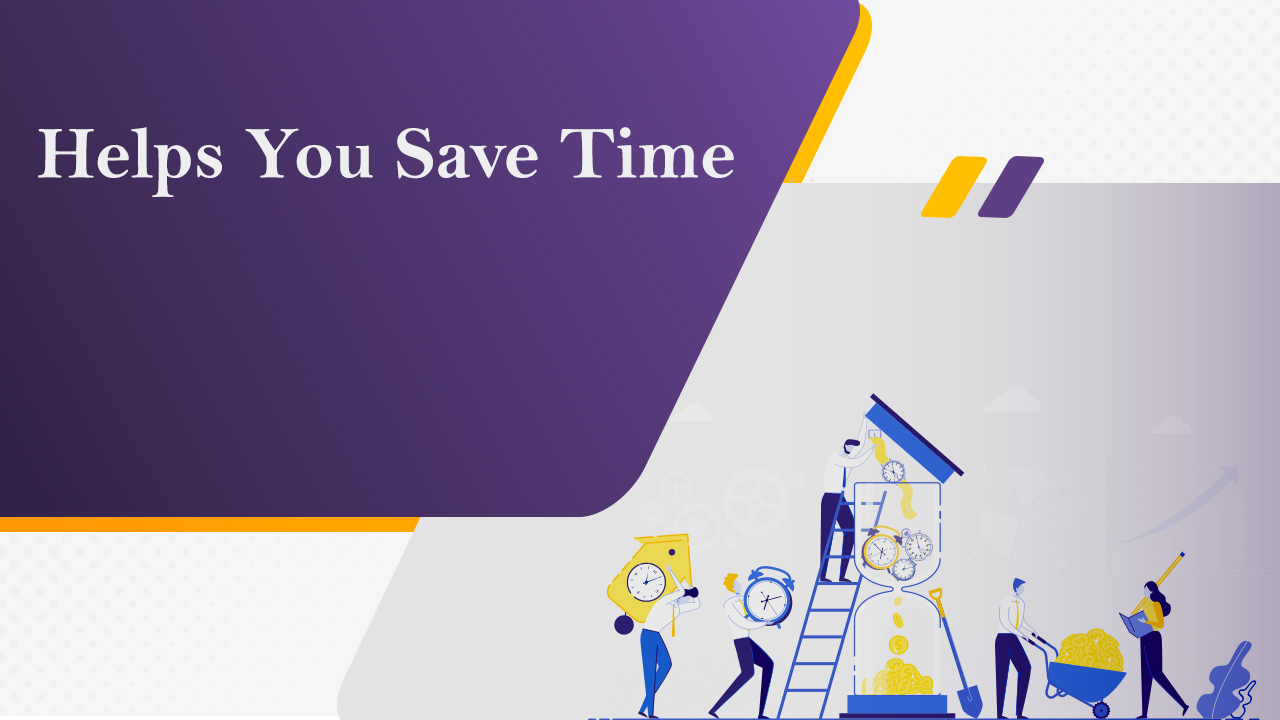 9)  Helps You Save Time
Modern email marketing does not require you to spend all of your time creating and executing a campaign. The new features have made the process fairly quick and instant. You also get to see the performance of your marketing campaign in real time. Features such as Drag and Drop and Email Automation help you save time, as well as your resources. Email marketing can be well planned and put on autopilot, which definitely makes it a smart way of digital marketing in 2021.
10)  Creates Brand Awareness
Email marketing in 2021 can be used to build the image of the brand and get recognition in the digital space. Email is a highly personal and a direct way of communication and easily gains the impression and the attention of the audiences and leads. A well structured email drafted according to the tastes and preferences of the audiences can add to the image of the brand and create a strong presence. Such brand awareness can be extremely beneficial for the growth and sustainability of the business.
These are the Top 10 ways email marketing can help you grow your business in 2021. Email marketing is certainly the way to go and still remains a highly reliable revenue generating strategy for businesses all round the world. A strong base of loyal and repeated customers and dominance in the digital market space, your business can certainly enjoy tremendous growth prospects with the help of email marketing.