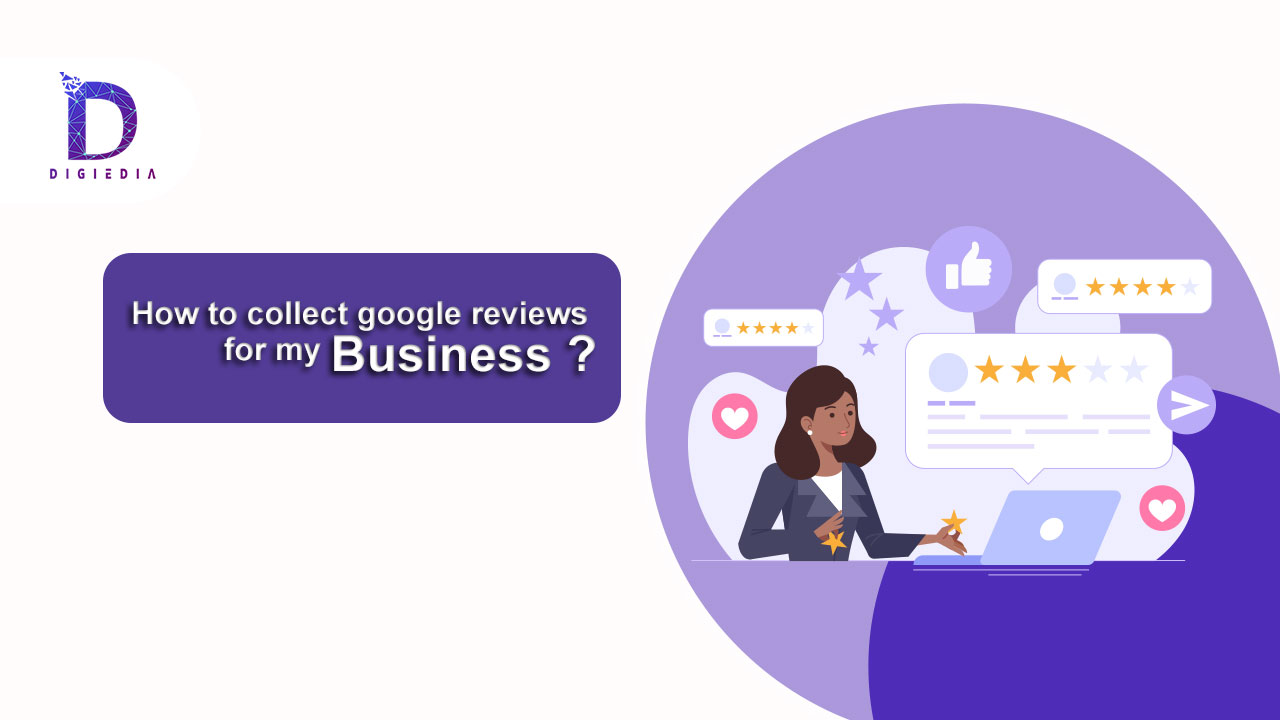 HOW TO COLLECT REVIEWS FOR GOOGLE MY BUSINESS?
Any reputable company can utilize Google reviews to show potential clients how valuable they are. Without needing to download an app, people may go online and write about their experiences with the company. As a result of the reviews, marketing hype, costly campaigns, and slick copy become less important. A company that uses Google reviews, big or small, will be able to rank higher in local search results. If Google thinks a local running shoe shop offers a better experience than a national retailer, the local shop may appear higher in local search results. The same might be said of the retail giants. It's long been established that, regardless of how amazing your services are or how sincere your messaging is, what customers say about your business carries more weight than what you say about your business. Recognizing the value of customer reviews, Google has included them into its local ranking algorithm—not only the quantity but also the quality of those evaluations. As a result, Google reviews might affect not just your ability to recruit new clients, but also, you're ranking. That's why we're going to go through some excellent strategies for understanding how to collect reviews for your business. We'll talk about the below-mentioned points:
The significance and impact of Google review in particular.
The most effective and time-saving methods for increasing Google reviews.
Sample text for each of these tactics so you don't have to start from scratch.
Keep reading for the pro suggestions on how to collect reviews if you want to improve your reputation, rank, and eventually your cash.
HOW TO COLLECT REVIEWS FOR YOUR BUSINESS?
A lot of people these days are aware of google reviews and how it helps to run the business. But very few of them would have the perfect idea of how to collect reviews? Now that you understand the importance of Google reviews on your reputation and ranking, as well as how to manage them through your verified Business Profile, it's time to collect more of them. These 8 points will help you in doing that.
A customer may write a Google review in about a minute. Isn't that simple? There is, however, a procedure to follow to get there. The customer is required to:
Search for your company in Google Maps.
To access your Google Business Profile, click on it.
Go to your profile's reviews area and scroll down.
Select "Write a Review" from the drop-down menu.
Customer: You've been incredible. What is the best way for me to write you a review?
Wouldn't it be better if you had to say-?
If you could post a Google review, that would be amazing! Simply search for us on Google Maps, then scroll down to the review section to find a button to submit a review.
Or
If you could post a Google review, that would be amazing! To get started, simply go to our website and click on the link.
Create a Google review link shortcut.
In any case, your customer will have to post a review online, therefore create a review shortcut link, and place it on your website.
In your Google My Business account's home tab, look for the "Get your first review" (or "Get additional reviews") card. Toggle to "Share review form" and copy the link to your clipboard.
Cut the length of your review in half.
This link can easily be incorporated into a website button or hyperlinked using shorter anchor text. There are a few offline methods for getting Google reviews that will not work with this ugliness of a string, though. Fortunately, their free link shorteners, allowing you to shorten and even change the URL of your review.
Create a link to your Google reviews page from your website.
Customers will most likely go to your website first if they want to leave a review for your company. Make a call to action that is straightforward, clutter-free, and intuitively easy to find.
Create a page dedicated to Google reviews on your website.
While the aforementioned technique works, dedicating a separate website page to Google reviews (or reviews in general) and making it accessible from your main navigation menu is far more beneficial. A call to action to post a review as well as a list of existing reviews should be included on the website. These not only inspire potential consumers to become customers, but they also provide existing customers an extra incentive to leave a review.
To populate your reviews page, you can use screenshots, but they should ideally be in text format. Because reviews are typically keyword-rich, incorporating them into your website in such a way that Google's crawlers can "read" them is a great small business SEO strategy.
As a result, you might want to create a template in which you can copy and paste the text. You may also use platforms and plug-ins to automatically aggregate your Google ratings on your website.
Include a Google review CTA in your website's footer.
You may choose to include it in your website footer in addition to or instead of having a separate page on your website for Google reviews (or reviews in general). This way, you won't have to bother about figuring out where to include or exclude the CTA. Although photographs are included in the example below, the anchor text will suffice.
Send an email to your contacts requesting Google reviews.
Email marketing, whether targeted communications or a big blanket effort, is another effective way to increase Google company ratings. Simply describe your demand without sugarcoating it, equivocating, or pressuring them to leave a review. There's nothing wrong with asking them to do anything to help future customers make more informed decisions. Furthermore, you'd be astonished at how eager your happy clients are to post a review. As long as the strategy is obvious and simple to follow, you're likely to get positive responses to your request.
Request testimonials on social media.
Conversational marketing and openness are excellent uses of social media platforms. Request that your customers provide their feedback by posting a screenshot of your best review (including your clean and simple Google review shortcut link). Remind your followers that this is an opportunity for them to share the benefits of working with your company with someone else who is just like them.
Keep in mind that platforms like Facebook have their review system when contacting them.
Answer to your current Google reviews
When you answer to Google reviews left by your customers, you demonstrate to new potential reviewers that you respect their input and that it's valuable for them to post their own. Responding to reviews can help you get more reviews in two ways.
Favorable feedback: If you respond to good reviews in a particular, timely, and grateful manner, more positive reviews will follow.
Negative reviews: Responding quickly and gently to negative reviews, as well as truly resolving the issue, can often turn a negative review into a positive one.
THE BOTTOM LINE
The above-mentioned points are the perfect answer to your question of how to collect reviews for your business.
However, consumers believe what other consumers have to say. Many people consider anonymous reviews to be just as reliable as personal recommendations. Take advantage of the situation. Make it a habit to encourage customers to post a Google review for your business. You'll likely see more Google business reviews emerge on your page if you keep it simple, allowing you to reap the full range of ranking, reputation, and income benefits.