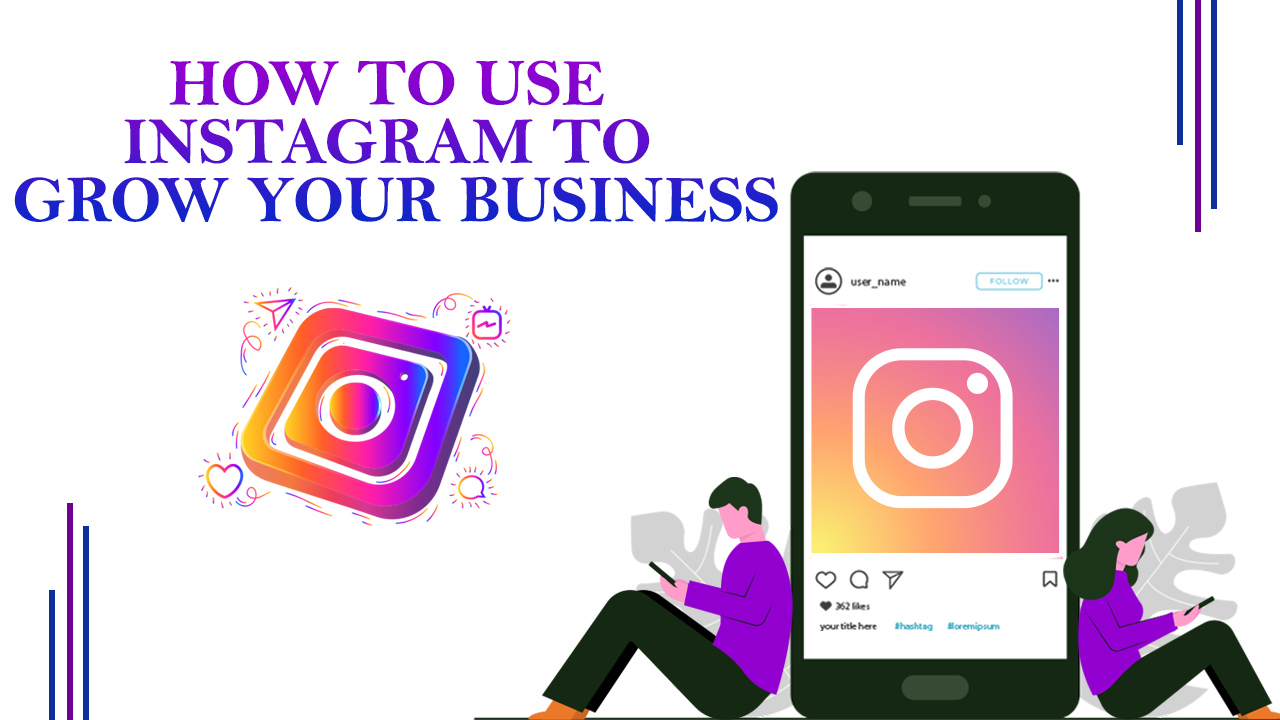 How to Use Instagram to Grow Your Business
Social media platforms have opened up a new world of opportunities for firms and brands. From connecting with the audiences to pushing them down through the sales funnel, social media platforms play an important role in generating revenue and sustaining the businesses. These social networks and platforms can help your business create an online presence and gain recognition. Therefore, it is important for you to introduce your brand on these platforms, connect with your audiences and give your brand the required push. Instagram is a highly popular social media platform that engages over 100 millions of users worldwide. It is the new active and buzzing platform that businesses are including in their marketing and advertising strategy. Instagram holds tremendous potentials and here are the ways you can use Instagram to grow your business: 
Post Unique And Attractive Content
Instagram is a visual social media platform. Millions of users and businesses update their profiles and post image and video content relevant to their businesses, every hour of the day. The user generated content fuels instagram and the timelines of the active users associated with this platform.  In order to grow and create an online presence of your brand, it is necessary for you to invest in content creation. You can only reach your targeted audiences and generate leads with the help of high quality and valuable content. Good content would help increase your audience reach and create greater brand awareness. Develop an attractive profile timeline, invest in creating high quality content and make sure your page gleams and introduces your business effortlessly! 
Marketing and promoting your business through high quality pictures and videos can add to the growth of your brand. Therefore, it is essential for you to create unique and appealing content, which can help you attract the scrolling audiences on the platform and compel them to learn more about your business.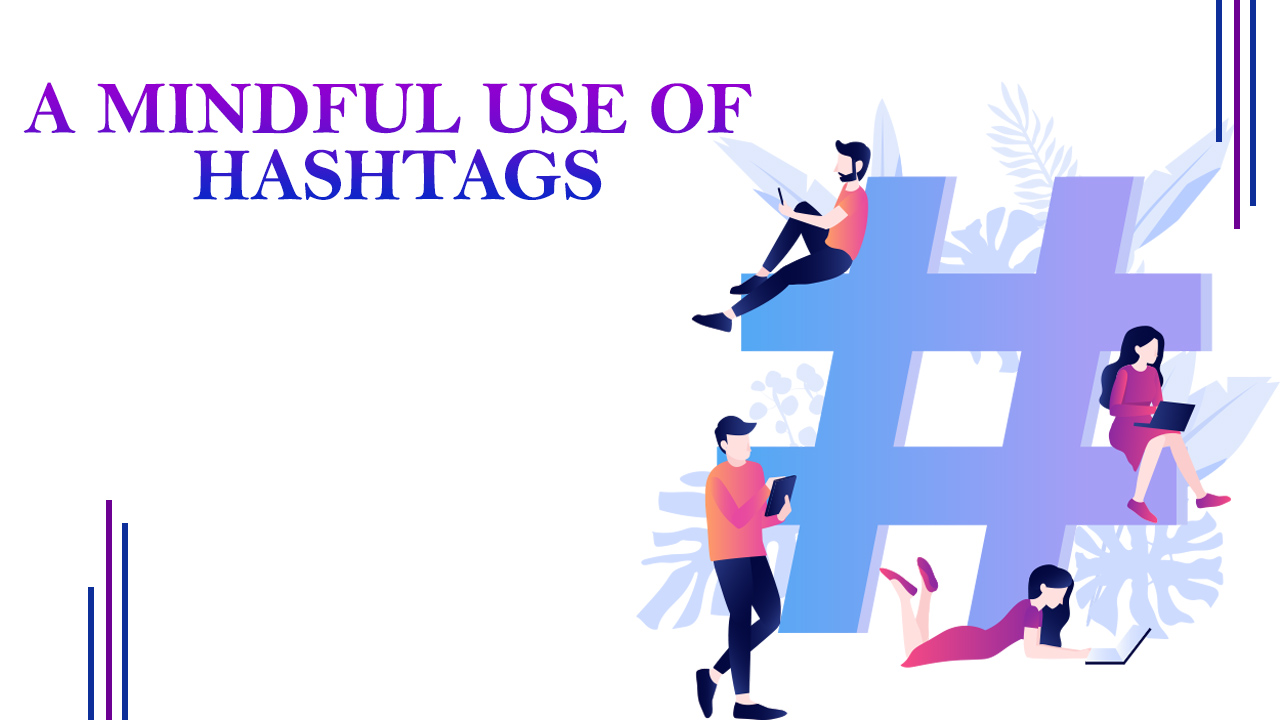 A Mindful Use of Hashtags
In the world of instagram, hashtags play the important role of keywords. These hashtags can help your business be discovered on the crowded feeds of the audiences and users. The hash tags can help you target your audiences, expand your business, gain an attractive 'following' and generate leads on the platform. Every hashtag on the platform defines and pinpoints a significant niche. Adding relevant hash tags on your instagram posts and stories can help your business dominate the respective niche and be discovered by new audiences and users. You are allowed to use up to 30 unique hash tags on your content, which can prove to be highly profitable for your business. 
You can also add hashtags in your profile bio. It will not only optimise your page and help your audiences find your business, it would also give them a clear overview of what your business is about and the value it aims to offer. However, it is important to be mindful and use the hash tags in a proper manner. Using excessive and irrelevant hashtags can adversely impact the online presence and decrease the reach of your business. 
In order to use instagram to grow your business, it is important for you to be fast paced and consistent. Your business page should regularly be updated with quality content. The social media platform encourages consistency. A regular, active and a consistent page would help you reach more audiences and generate leads for your business. Staying active on the platform and posting regularly can grant you a highly engaging audience. It would also help you deal with the complicated algorithms and help your business stay sustained and relevant in social media. On the other hand, inconsistency can push your business into the deep crowd of competitors and millions of other invisible profiles. It would severely impact your brand awareness and reach. Therefore it is important for you to be consistent, in order to grow and stand out in the digital market space.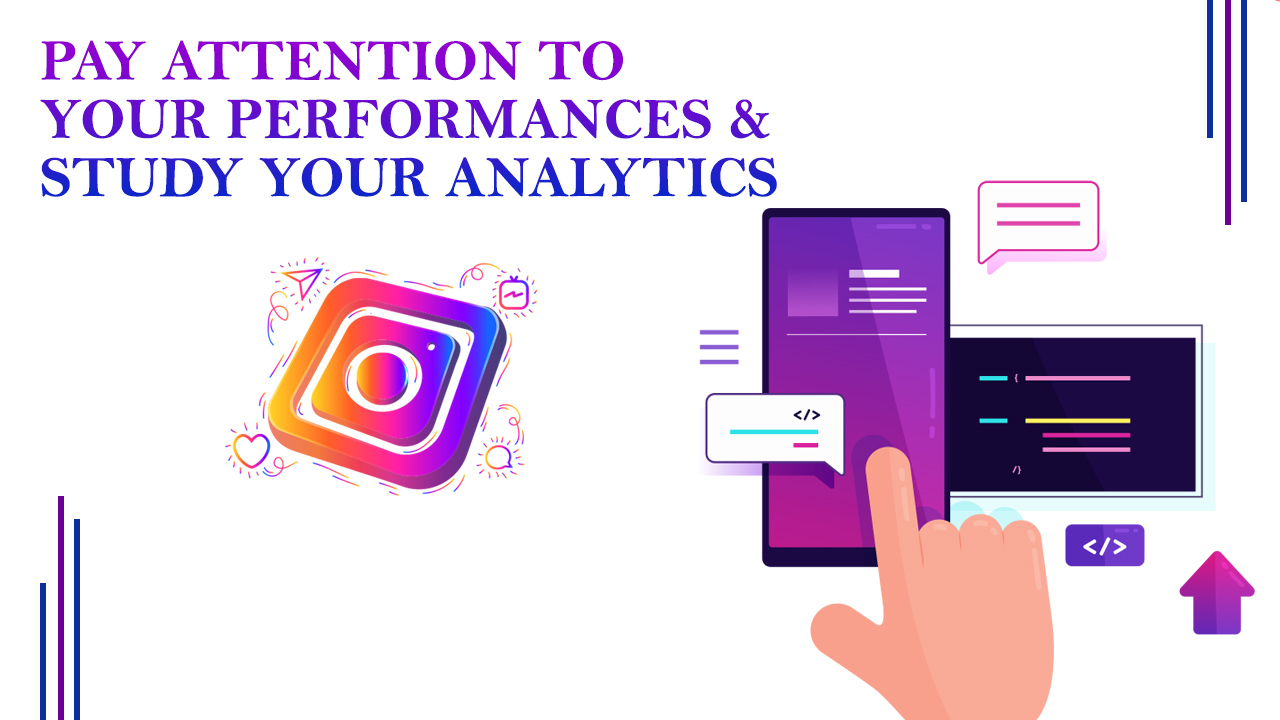 Pay Attention to Your Performances and Study Your Analytics 
 Instagram encourages the business owners to register and operate an instagram business account which comes with many privileges and features, unlike the regular accounts and profiles. There are many tools available on the platform that can help you study the performances of your posted content. A business account tracks and studies how your audiences behave on your page and use your content. It also offers detailed and simple analytics which can help you study and take decisions accordingly. You can easily know how many users your posts have reached and targeted, how your audiences have viewed and saved your content, the number of 'likes' and website clicks, a detailed report of your promoted posts etc. these detailed reports can help you create content accordingly and know what your audiences are looking for and prefer. It is advisable to convert your regular profile to a business page, so that you can make use of the tools. 
Engage With Your Audiences
In order to grow your business it is important for you to know your audiences and engage with them. It will not only help you generate high quality leads but it will also keep them coming back to your business. Instagram allows you to build a loyal set of customers and values engagement. You can communicate with your audiences and customers through direct messages and comments. The platform also allows you to hold live sessions which can surely impact your brand awareness and establish beneficial relationships.
Use Instagram Reels, IGTV and Stories: Make Marketing Fun
Since Instagram is a visual platform, you are free to creatively express what your business stands for and offers.  It allows you to promote and grow your business in a highly creative manner and presents many tools at your disposal. Instagram Reels, IGTV and stories are highly popular and can help you reach targeted audiences, get a lot of impressions, create brand awareness and present you quick conversions. These features are highly engaging and can help you promote and introduce your business in a fun way!
These are the top 6 ways you can use Instagram to grow your business. This popular and creative social media platform can transform your marketing strategy and add to the revenue generation of your brand. Instagram can truly help you in the expansion of your business and can prove to be a ladder of success for your brand.