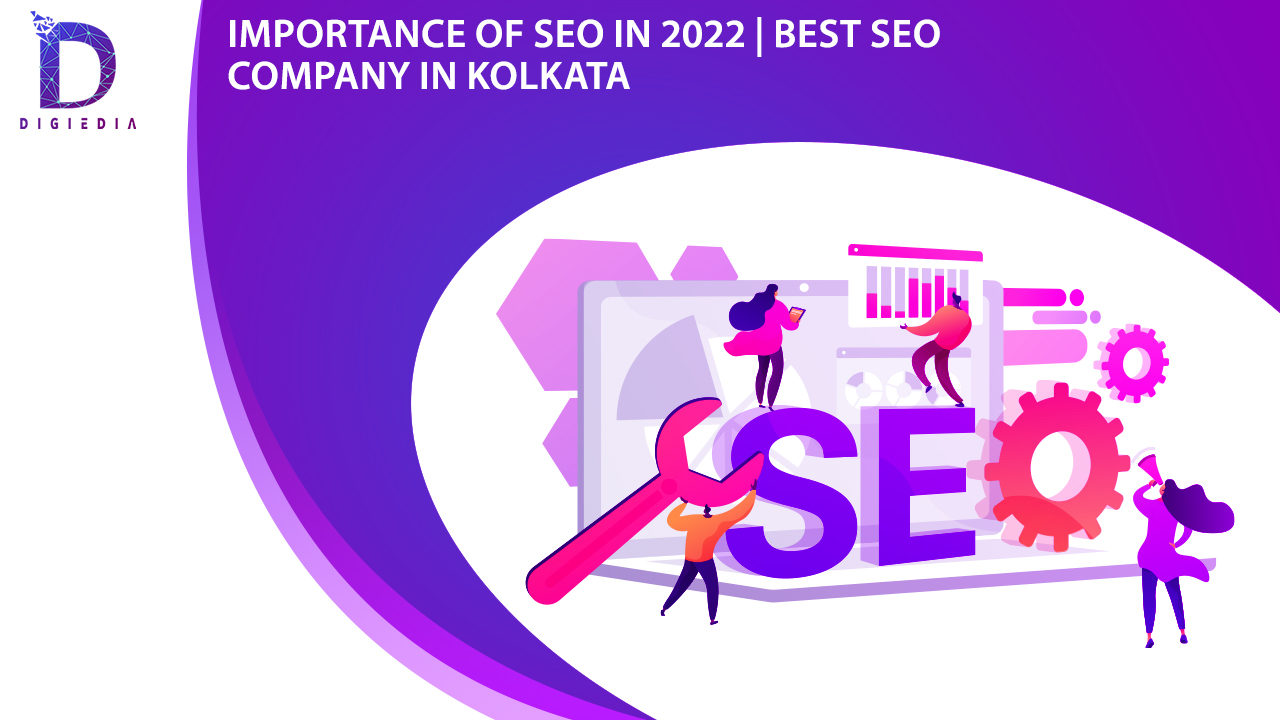 Importance of SEO in 2022
It is extremely tough in today's competitive world to achieve the objectives set out for your business if you work in the field of digital marketing and are not yet making investments in SEO in 2022. Investment in search engine optimization (SEO) is, without any doubt, an essential component of running an online company. Not only does SEO earn you a high position on Google, high-quality traffic, and high exposure to your website, but it also gives you a holistic plan that helps you market, sell, and increase the performance of your business. However, marketers are still not aware of the need of making investments in SEO in 2022.
Holistic development of your brand
Investing in search engine optimization is not only essential for the success of your company, but it is also one of the most profitable investments your company can make. Search engines want to do their jobs as effectively as they possibly can, and one way they do this is by guiding users to websites and content that is most relevant to the information they are looking for. This is determined by the content of your website, how fast it loads, how often it is linked to other reputable internet sites, and the user experience, which includes design, navigation, and bounce rate among other factors. The abuse of keywords, purchasing links, providing a terrible user experience, and other practices like these are not encouraged by search engines. The name you choose for your website's domain is one of the most important aspects of its branding. As suggested practice, rather than using sub-domains like events.example.com, you should use sub-directory root domains such as – events.example.com. Utilizing consistent domains and keywords in the URL is yet another beneficial strategy for domain names. Title tags and meta descriptions need to be included in the material you have.
Reaching the target audience
Using search engine optimization – SEO in 2022, you may locate and target your audience on the internet. Customers who are interested in what you have to offer may be attracted to your website if it is optimized for the correct keywords. The ability to have a solid grasp of your target audience is essential to developing an effective SEO strategy. It has positive effects on all of your marketing messages and contributes to their success. You can utilize blogs to improve organic traffic, rank your major landing pages higher, and produce long-term customer value if you do it effectively. If you do it properly, you can leverage your blog. Using search engine optimization (SEO) is a terrific approach to getting your website in front of the right people.
Cost effective
SEO in 2022 is one of the most cost-effective marketing strategies since it is geared toward internet customers who are already in the market for the products and services that you provide. Because it is an inbound strategy, SEO in 2022 is more cost-effective for organizations than outbound strategies such as cold calling. Although cold calling may still be an effective strategy, the cost of the leads it creates is 61% more than the cost of leads generated by inbound marketing tactics such as search engine optimization (SEO). Additionally, search engine optimization (SEO) targets customers who are actively looking for goods and services similar to yours. As a result, the traffic that SEO generates is more qualified than that generated by many other marketing techniques, which ultimately results in cost savings for businesses. Utilizing search engine optimization allows you to avoid having to spend on advertising. You can get started while still showing progress even with a limited budget. Additionally, as your website grows and your rankings improve, you will see an increase in organic visitors as well as an increase in revenue. Any strategy for internet marketing has to incorporate search engine optimization (SEO). If you want to generate organic traffic, brand awareness, and revenue, you need to invest in search engine optimization (SEO). You may rank number one for a competitive search keyword with absolutely no marketing expense at all. There is no need for a line item since there is no means to purchase your way to the top. It is not impossible to simplify things to such an extent. Instead, how much work you put in and how much information you have to provide are the most critical factors in search engine optimization.
Increasing brand awareness
SEO in 2022 is an indispensable part of digital marketing for a variety of reasons, one of which is that it has the potential to raise brand awareness and exposure. When people search for you using terms that are associated with your industry, they have a greater chance of finding you. In addition, if you appear towards the top of the search results, people are more inclined to click on your link. Rankings are only one component of search engine optimization (SEO). The second element of the equation is visibility. If your website is found on the first page of Google results for relevant search terms, then more people will be exposed to your brand. In addition, your brand's expansion will occur organically as more people get familiar with it. Having your website ranked in one of these top positions on the result pages will provide your website with a greater amount of visibility and subsequent exposure. This is because high position rankings generate a significant number of impressions. Moreover, being on the first page for your chosen keywords helps visitors to trust your brand since consumers tend to regard companies that are located on the first page as being more dependable. If your website pages and content often do well in search engine results, more consumers will be exposed to your content and be more likely to connect it with your brand.
Analyzing your competition
In addition to the organic growth of your company that happens due to SEO in 2022, they can do adequate research on the market and competitive analysis. They will then make use of this information to tailor an SEO plan specifically for your company that will assist you in gaining an advantage over your rivals. There are several tools for SEO in 2022. These include – Google Search Console, Moz, Ahrefs, and Woorank, to name a few.