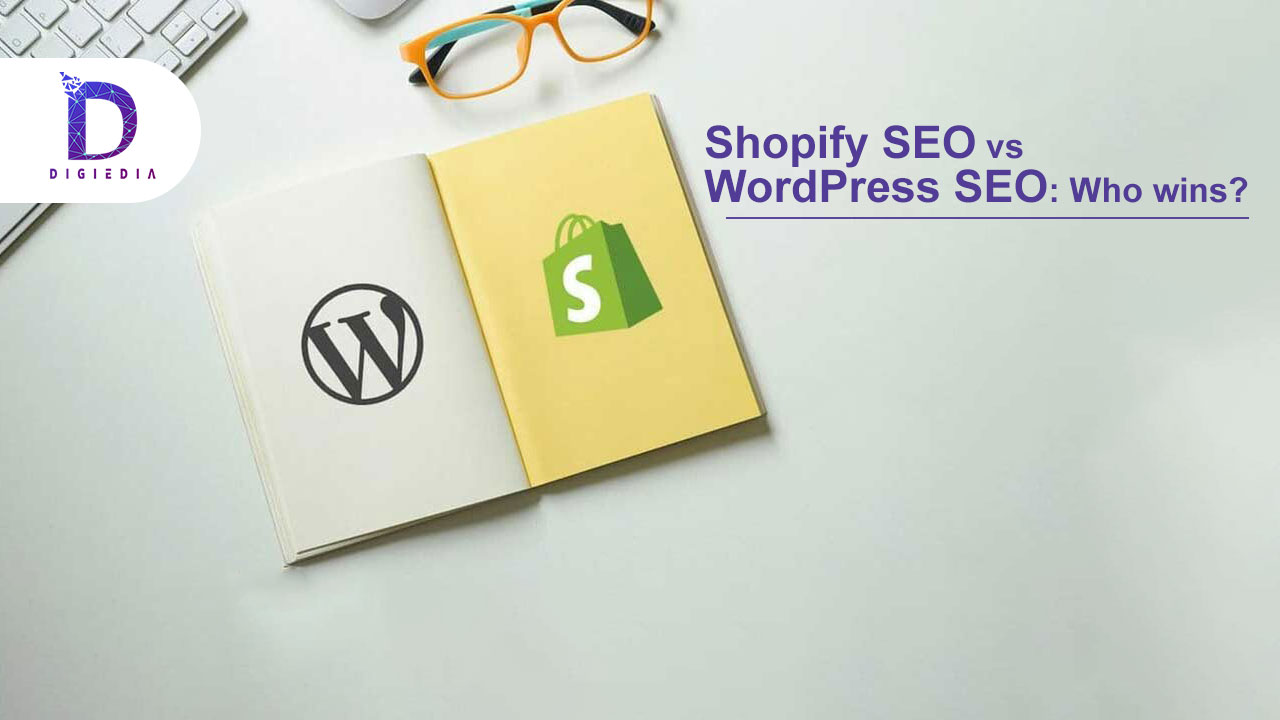 SHOPIFY SEO VS WORDPRESS SEO: WHO WINS?
Various brands and enterprises understand the value of SEO for their digital domains and businesses, and they will gain from SEO services provided on their behalf. The two SEO approaches available are Shopify SEO and WordPress SEO. You must also select a platform that is SEO-friendly while also matching your objectives and budget. As a result, the goal of this article is to offer you some information that will help you choose an appropriate SEO platform. In the section below, those interested in learning more about which one amongst Shopify SEO vs WordPress SEO would help you to improve a website's overall searchability and visibility, as well as the various real-world benefits it may give, can do so.
Most people agree that if two websites sell the same type of product, the one with superior search engine optimization will have more customers and earn more sales. Thus, SEO is very important.
SHOPIFY AND WORDPRESS: OVERVIEW
Shopify is a complete eCommerce platform that allows you to create and customize an online store to start, grow, and manage a business. Shopify allows you to sell in a variety of venues, including the web, mobile, social media, online marketplaces, physical stores, and more. Admin rights to manage products, inventory, payments, and shipping will be given to you at the same time.
WooCommerce is a WordPress plugin that allows users to sell products and services directly from their website. WooCommerce differs from other platforms in that it can be set up quickly and is easy to manage in the long run. It is regarded as one of the most effective WordPress eCommerce plugins for starting and expanding a business online. WooCommerce is also known for its versatility and ease of use.
WORDPRESS OR SHOPIFY: UNDERSTAND BETTER
To understand which one is better, it is important to know deeply about them. So, let us read about the pros and cons of WordPress and Shopify:
WORDPRESS: PROS
Unlimited modification: Because WordPress is a platform, the code is available here. As a result, the customization options with a platform like WooCommerce are limitless on WordPress, allowing you to construct a business with a true personality.
Attractive, custom-made themes: WordPress is a collection of mobile-responsive WordPress themes with a large number of options to pick from. Furthermore, because WordPress themes are compatible with WooCommerce stores, you will have an endless number of design alternatives.
SEO:WordPress is well-known for its robust SEO, which allows you to use WordPress' blogging infrastructure as well as change your store's metadata. WooCommerce provides you with everything you need to leverage the power of SEO and take control of your Google rankings.
WORDPRESS: CONS
Customer service is lacking. Because WordPress does not provide phone assistance, you will have to submit tickets or search the forum for an answer to your problem.
Reduced loading times: Due to its dedicated servers, WordPress would have slower loading times and poorer performance than Shopify when combined.
SHOPIFY: PROS
Easy to implement: Shopify SEO is well-designed to assist many businesses in increasing earnings without the use of technology or other time-consuming administrative activities, as the SEO setups on the site are very simple to adopt due to their simple backend.
SEO: Shopify has all of the important features that most business owners desire. It will, for example, generate a sitemap for you automatically, as well as canonical instructions, customized URLs, 301 redirects, and customizable title tags.
SHOPIFY: CONS
App reliant: We have a lot of reservations about app stores. We appreciate the diverse and appealing app selection, but the more in-house features the better. Shopify is a little of a tad too reliant on applications to meet complex SEO criteria.
There is a slew of helpful but costly apps: On Shopify, the Lite edition is only available with the lowest-priced plan, which costs $9. This prevents you from creating a fully functional online store. Without these tools, you'll have to manually enter your data into your software, which would take a long time. You can also hire someone, but the cost will range from $50 to $300 per month. 
SHOPIFY SEO VS WORDPRESS SEO: WHICH IS BETTER
As long as it is implemented correctly, quality SEO on a business's website and digital properties will always be beneficial to that company and its marketing efforts. We have Shopify SEO vs WordPress SEO, two of them are powerful eCommerce platforms that can help you make sure the right people view your stuff.
When talking about Shopify SEO vs WordPress SEO, Shopify is a straightforward platform to master since WordPress provides you complete control over every aspect of your store, even the parts that affect SEO. Shopify's App Store features a number of SEO plugins, similar to how WordPress allows you to add rich meta descriptions and titles to your pages to tell Google what they're about. Both of them may be able to give you tools and integrations that will aid in the expansion of your company. They are simple to use and offer excellent support, among other things.
Despite the fact that Shopify requires a monthly payment, it still includes many of the tools you'll need, and you won't have to worry about your hosting company being able to handle your traffic or experiencing intermittent downtime. While WordPress may be a better SEO option than Shopify, the reality remains that this platform is self-hosted and takes some technical knowledge to set up and operate.
THE BOTTOM LINE
The answer to Shopify SEO vs WordPress SEO depends on your requirements. WordPress loses to Shopify in this category if you require a highly customized solution, such as the assistance of experienced developers. If you have no prior expertise with establishing an internet store, Shopify will be a lot easier to use. Meanwhile, WordPress is a far more flexible development tool, better suited to programmers than to regular online business owners looking to limit the number of calls to programmers for minor modifications. WordPress is a better option for those who are new to blogging. So, it's entirely up to you!