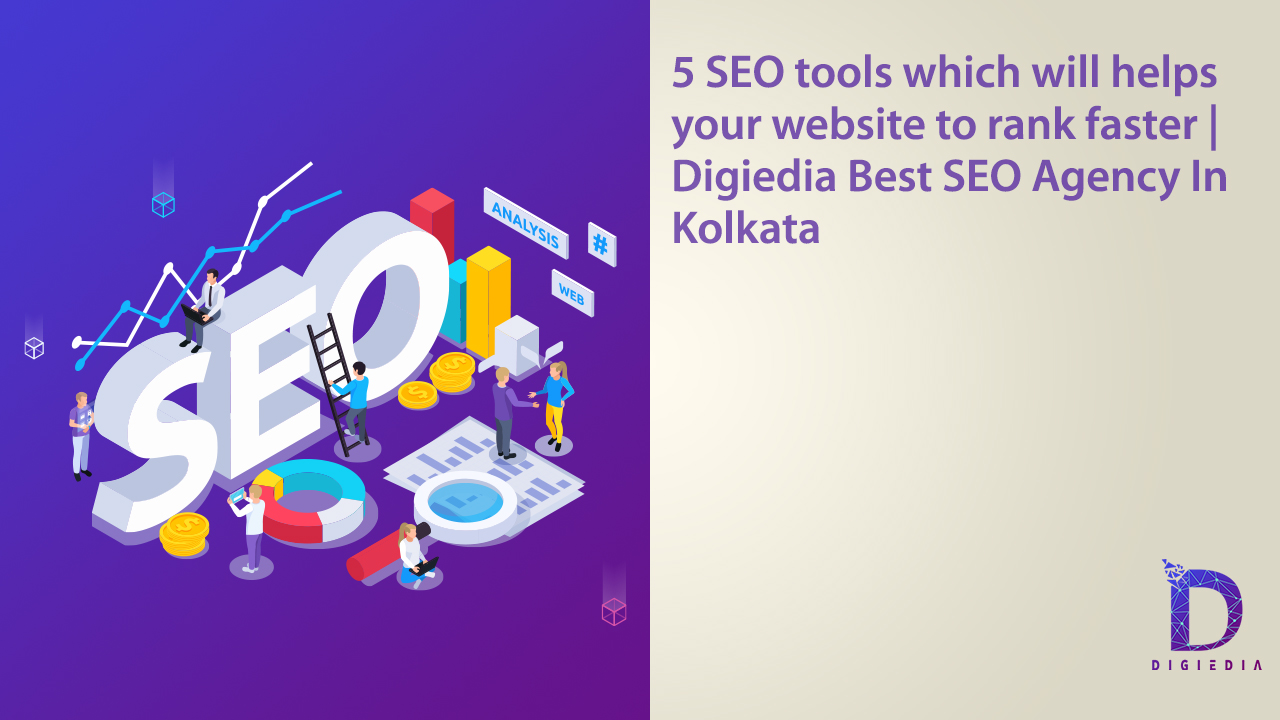 5 SEO tools which will help your website to rank faster
When you are in charge of a website, one of the skills you need to acquire is Search Engine Optimization (SEO). Your website's position in the search results on Google and other search engines is always subject to change. This indicates that for you to stay ahead of the competition, you will need to keep up with the most recent innovations in SEO. Fortunately, there is an abundance of high-quality software that can be used to assist you in expanding your presence on search engines and obtaining the information necessary to boost your results. You will be well prepared for success if you are aware of these SEO tools. Here are 5 SEO tools to rank faster and higher in the web search results.
Google Search Console
Here is number 1 of the 5 SEO tools to rank faster. You may learn how Google sees your website by using a suite of services known as Google Search Console. This service gives you access to a comprehensive collection of free SEO reports that cover a broad variety of on-page and off-page optimization considerations.
For instance, Google Search Console gives you the ability to investigate and immediately rectify any crawl problems that may have happened on your page. It also enables you to point out whether your website is infected with malware, the search phrases that people are using to reach your website, the backlinks that you have acquired, and other relevant information. When it comes to putting Google Search Console to use, the actual operation of the service is extremely easy to grasp. Because it is so simple to get started and add your website to the directory, you can start to use this tool right away. The best part about Google Search Console is that it is a free tool. The primary functions of this tool are – to monitor how Google views your website, keep track of the popular keywords for your website, updating your robots.txt.file., to name some.
Ahrefs
The name Ahrefs is well-known in the marketing industry all across the globe. It is, perhaps, the most popular one out of the listed 5 SEO tools to rank faster. It has earned a stellar reputation for the useful tools and information it provides for enhancing website performance in any specialized field. Because the company's goal is to assist users in the production of valuable content, the majority of its tools are made available at no cost to users. In addition to being used by SEO professionals, the all-in-one suite is often utilized by junior marketers, e-commerce websites, budding bloggers, and digital marketing companies.
Site Audit (for optimizing websites), Site Explorer (for analyzing competitors), Keywords Explorer (for finding the most popular keywords), Content Explorer (for discovering top-performing content), and Rank Tracker are the five core tools in Ahrefs. Site Audit is used to optimize websites, Site Explorer is used to analyze competitors, and Keywords Explorer is used to finding the most popular keywords (for tracking rank progress). It also includes platform-specific tools like the YouTube Keyword Tool, WordPress Plugin, and Amazon Keyword Tool among its collection of free tools. Ahrefs is a treasure mine of materials for all things related to search engine optimization (SEO). They cover a wide range of search engine optimization topics in the tutorials, guides, and courses that they produce.
Moz
Moz is well-known for its comprehensive suite of Search Engine Optimization (SEO) tools, which simplifies the process of site optimization. In addition to this, it provides a set of free SEO tools that may be used for link building and analysis, keyword research, checking the performance of webpages, and auditing local listings. If you use Moz Pro to research a keyword, the program will provide you with a difficulty score that indicates how tough it is likely to be to get a high ranking for that particular phrase. You are also provided with an overview of the number of individuals who are looking for that term, and you can generate lists of keywords to do quick comparisons. These are all characteristics that you should anticipate seeing in a trustworthy keyword research tool; nevertheless, the UI of Moz Pro makes it stand out from the competition. The Link Explorer facilitates intelligent link construction. Users get access to the biggest search term database via the usage of Keyword Explorer, which makes it simple to locate the most effective keywords for their websites. MozBar is a plugin for the Chrome web browser that examines each website you visit. The Competitive Research function provides immediate analysis of the top Search Engine Results Page (SERP) rivals you have. There are other resources available to you that are free to use in addition to these four.
Moz also provides free SEO instruction for individuals who are just starting in the field as well as those who want to master advanced strategies, making the website well worth a visit. It provides a solid foundation upon which to launch an SEO campaign or expand one's existing SEO expertise.
Semrush
Semrush is a keyword research tool that provides search volume statistics. It also delivers comparable keywords, advertising, product listings, and more. It is a great keyword tool that may also reveal rivals' tactics. It can tell you how much traffic they receive, how much from sponsored advertisements, and their backlinks. Semrush is a must-have for keyword researchers. With it, you can determine which keywords will provide the greatest results and see which phrases your rivals rank for.
Woorank
The last of the 5 SEO tools to rank faster is Woorank. Woorank provides a suite of premium SEO tools as well as a free browser plugin that provides you with information on the SEO performance of every website you visit. Check either your website or the websites of your rivals. You will get findings and insights in real-time. Learn what aspects of your SEO strategy you can enhance and identify any additional tools you may want. Data on backlinks, website traffic, structured data, usability, mobile friendliness, and other fundamental SEO metrics are included in the study conducted by SEO. You may optimize your site for several search engines by downloading the plugin, which is available for Chrome, Edge, and Firefox.
Using these above 5 SEO tools you can rank higher in the web search pages which will drive more traffic to your website giving way to better conversion and lead generation.