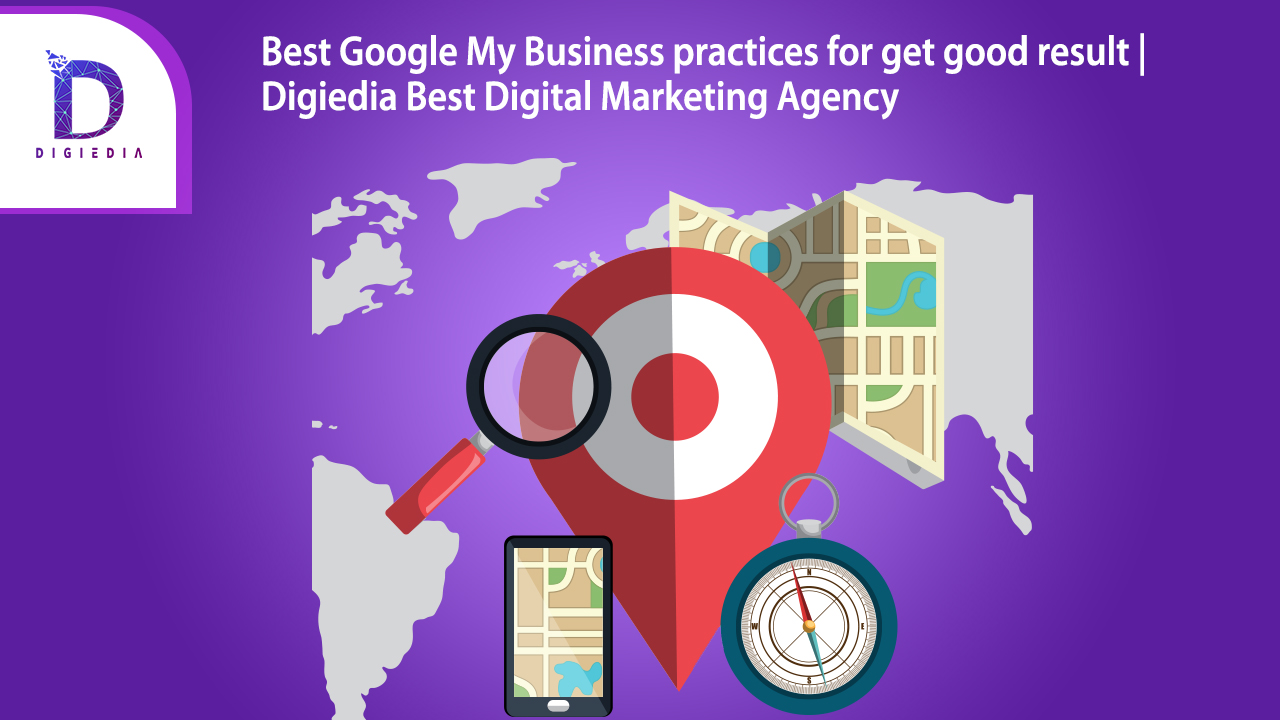 Best Google my business practices for getting a good result
Before suggesting some Best Google my business practices, let us take an overview of what is Google My Business. Google My Business, abbreviated as GMB, is a web platform that is offered free of charge to assist local companies in achieving greater exposure on Google Search for relevant local queries. Local business owners can better manage and optimize their presence on Google Search by using Google's "My Business" platform. By optimizing your listing and page, you may make your company stand out from other businesses operating in the same geographic region as you do. Your clients will have more possibilities to see and interact with your company if you take up a larger portion of the available real estate on the internet, particularly on Google Search. Most customers begin their customer journeys with a search on Google, particularly when looking for local companies that can provide services. It is very necessary to be discovered relevant search phrases for such services. Making use of Google My Business may assist boost the results you get from other online marketing channels as well as your return on investment. You must include GMB into your entire marketing plan, which should also include your website and any other advertising platforms you use. For instance, using Google My Business, a company's several locations may see an increase in the number of customers that visit them in person. Even while GMB is primarily designed for local businesses, it is nevertheless able to provide special advantages for other kinds of enterprises as well.
Google My Business has a prominent presence in the results of local search queries. You may be able to get better search ranking positions (SERP) in the local region where your company operates for relevant search phrases. Local search engine optimization allows smaller businesses to compete successfully in their geographic region with larger businesses that have a stronger online presence. The optimization of your Google My Business page is essential if you want to stand out and make your services more accessible to clients in your area. Local search, also known as local SEO and its optimization, refers to the process of optimizing your website for search engines and making use of Google My Business to expand your local reach on Google Search. When clients are looking for relevant companies and services in the area, it makes it easier for them to discover you and your services at the exact moment they are looking for them.
Below are some suggestions for best Google My Business practices.
Updating your company information
It may seem like obvious sense, but one of the best Google My Business practices is updating your business information. You should let your customers pick how and when to get in contact with you depending on the information about your firm that you present on your website. It is conceivable that owing to erroneous data, you are ordering individuals to call at inappropriate times or sending them to the wrong addresses. This will result in customer contempt, and it will increase the possibility that one of your competitors will obtain the business instead of you.
On your Google My Business listing, you may make changes to a great deal of relevant information, including the following categories and subcategories of data:
The operating times of the company
In-world location and contact information
The number that should be dialled
Category (a kind of business)
Website
Photos
You have the power, in addition to these core skills, to update the information about your firm to include special hours and events. This capacity is also at your disposal. For instance, let's suppose that during the Christmas season you extend the hours that your business is open; you'll want to make sure that your customers are aware of this change.
Add applicable attributes
After you have selected a category, Google will provide you with a list of characteristics that you can mark off one by one to better characterize your company. The phrase "gift store on-site" or "free wi-fi" are examples of attributes, which are particular qualities that prospective buyers look for. There is nothing unique about the Google My Business platform when it comes to attributes, other sites like Yelp have them too. However, this is essential to follow the best Google My Business practices.
Add photos
If you want to achieve the best result from this list of best Google My Business practices, do not ignore this step. It is vital to upload images to your Business Profile via the dashboard of your Google My Business account for several reasons. The first reason is to ensure quality. Because anybody may upload images to your Business Profile, the quality of the photos you get will vary greatly. You may make sure that your profile appears it's very best by uploading some of your very own fantastic images. The frequency with which you add images sends a message to Google that you are actively managing your profile and that it is kept current, which has a good influence on your ranking. Image recognition technology at Google is evolving, and the search engine is now beginning to integrate photographs into local results. This is another reason why you should add images. Last but not least, to increase engagement to your account. According to Google, consumers have a 42% greater likelihood of requesting driving directions to a company if its Company Profile contains images, and they have a 35% greater likelihood of clicking through to the business's website if the Business Profile has photos.
Some tips for uploading photos –
Every week there should be at least one new picture added.
Upload your company logo to serve as your thumbnail image.
Use an image that most accurately reflects your company's identity for your cover picture, but don't sweat the details too much since Google will show a different set of feature photographs based on the search query.
You may find the standards for other generic photographs by consulting Google's photo rules; nonetheless, you must include photos of satisfied customers, both inside and external views, and team members.
You may not use any stock photographs, nor may you use any photos that include special effects or branding. Google is attempting to depict your company in a manner that is consistent with how it looks in the real world.
Place your emphasis on high-quality photographs that accurately reflect the subject matter.
Interact with customers
One of the best Google My Business practices is to interact with your customers, and you can do that with your Q&A section. Customers have the option via Google My Business to ask questions about your company, which is one of the many fantastic benefits of this platform. In return, your company has to be conscientious about monitoring your page often for new inquiries and responding to them as quickly as possible. Customers will be able to develop a connection with your company and get correct information if you handle the questions and answers portion of your website, which is a recommended practice.