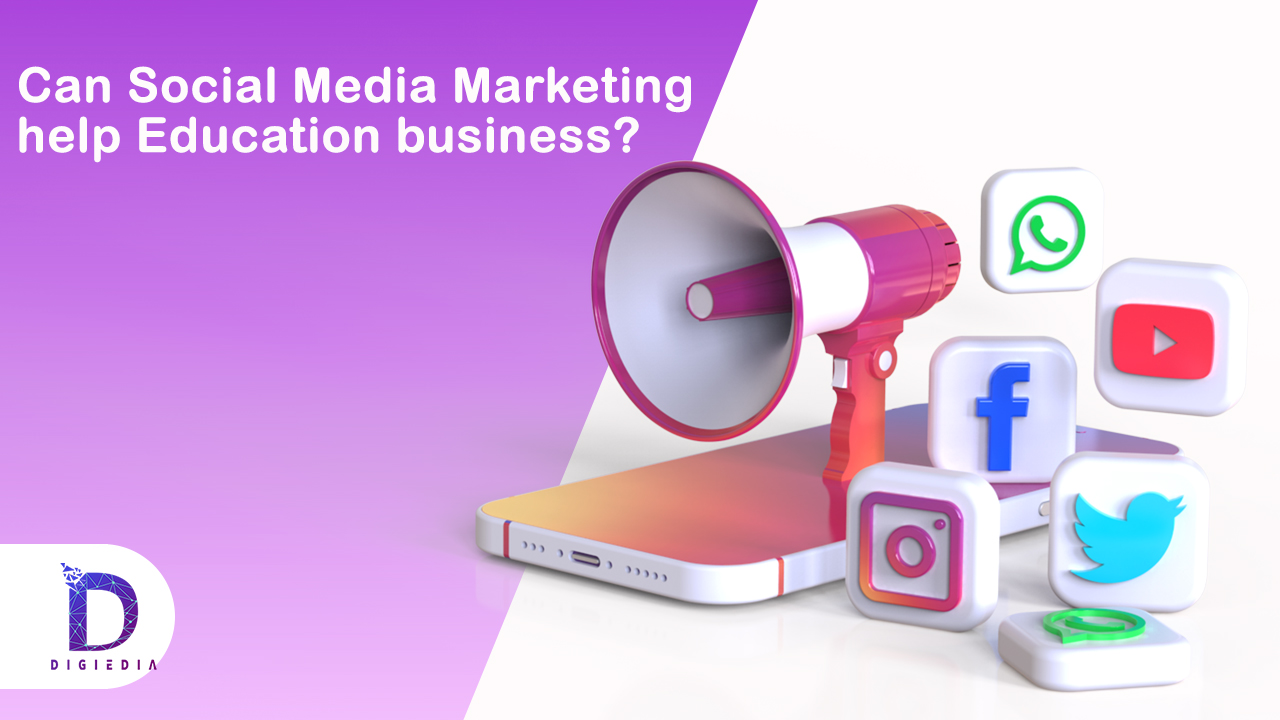 CAN SOCIAL MEDIA MARKETING HELP THE EDUCATION BUSINESS?
Let us know how useful is social media marketing for the Education business?
Start a marketing campaign for education.
A social media campaign is a marketing activity that aims to increase user interaction and engagement with a certain demographic. In a few ways, social media marketing for the education business differs from typical content posting. It uses social media more systematically, focusing on a single purpose across all platforms.
The advantages of user-generated content
Allowing current students or even graduates to join your social media accounts is a great approach to increase interaction and reach for higher education on social media. Why not make use of the fact that students are already engaged on social media platforms in your social media marketing campaign?
Create social media groups
You can connect with the right people by joining social media groups. For example, within your university community, you can build accounts on several sites for Social media marketing for Education business for different audiences, such as alumni groups, club groups, sports groups, parent groups, and so on. Groups can be used for discussions, announcements, and engagement with community members.
Be cautious of the platforms you're using
Social media marketing for the Education business offers its own set of advantages. You can connect with students and alumni on Facebook and LinkedIn, for example, while building relationship networks. Photographs and videos can be shared on Instagram and Snapchat, while debates can be held on platforms like Quora.
Using Pinterest and Flipboard to improve brand recognition is a good idea. Meanwhile, you can publish blog articles for your network on Medium and WordPress. You may not be active on every social media platform, but you can make use of the capabilities that the platforms you do use have to offer.
After the fact, audience-specific content
The fundamental goal of your social media strategy should be to provide content that is relevant to your target audience. As a result, university social media managers should think about setting up many accounts for different aspects of campus life. A college, for example, may have data from a variety of academic departments, sports teams, and alumni networks to contribute. Someone more interested in university sports news may be uninterested in the chemistry department.
It's finally time to go live!
Going live and communicating with your followers can be a great way to participate in real-time sharing and conversations that are becoming increasingly popular on social media platforms.
Live streaming is an excellent way to maintain a regular social media presence. It also provides essential information about your academic institution to your viewers.
You may share what's happening on campus, from large events to smaller workshops. You can also hold live question-and-answer sessions with prospective students.
Share via Instagram Stories
It's now easier than ever to create and share social media stories that include videos, photographs, captions, and filters. Most major social media networks, such as Snapchat, Instagram, and Facebook, have this feature. You can use geotagging, filters, and visual media to illustrate the university's location, its primary attractions, faculty information, labs, and activities that are taking place on and near campus. Many university social media managers are already making good use of tales.
Assign the position of "online tour guides" to the students
Current university students are one of the most relatable, trustworthy, and honest sources of information for prospective students. As a result, if you ask them to give a glimpse of how everyday student life on campus seems, similar to a campus tour guide, you may produce incredibly intriguing information for your audience. You can give your promotions a more genuine feel by engaging the help of students as virtual tour guides.
Increasing brand recognition
Is your research department experiencing a breakthrough? Twitter is a great way to get the word out! In a nutshell, show off everything your school has to offer. Your school, like any other business, is a brand, and to recruit new students and promote culture through social media, you must increase brand recognition.
Automating repetitive jobs is a good idea
To have a consistent presence on social media, it is necessary to update content frequently and routinely. Using a content calendar to schedule your posts is a great way to keep your publishing schedule consistent. You may take charge of your publishing strategy by using a content calendar to focus on the big picture rather than day-to-day posting.
It may also allow you to upload more frequently because managing multiple social media accounts manually can be time-consuming. As a result, consider employing social media management software such as Falcon.
Use social media analytics to your advantage
It's critical to evaluate what is and isn't working for you after you've established best practices for content promotion. You can look at the characteristics of your followers, for example. You may also find out more about your articles and material, such as which types of posts get the most shares, which types get the least likes, and which platforms work best for you.
If you use the right analytics tools for your social media strategy, you can easily optimize your performance across social platforms.
On social media, it's a tough environment. As a result, testing, measuring, and analyzing which content strategy works best for university social media managers is crucial. To maintain and grow your institution's reputation, you'll need a digital marketing strategy. These are just a few suggestions for promoting your institution or university on social media and increasing student participation. Simply test them out and see what works to determine which techniques are most beneficial for your school.