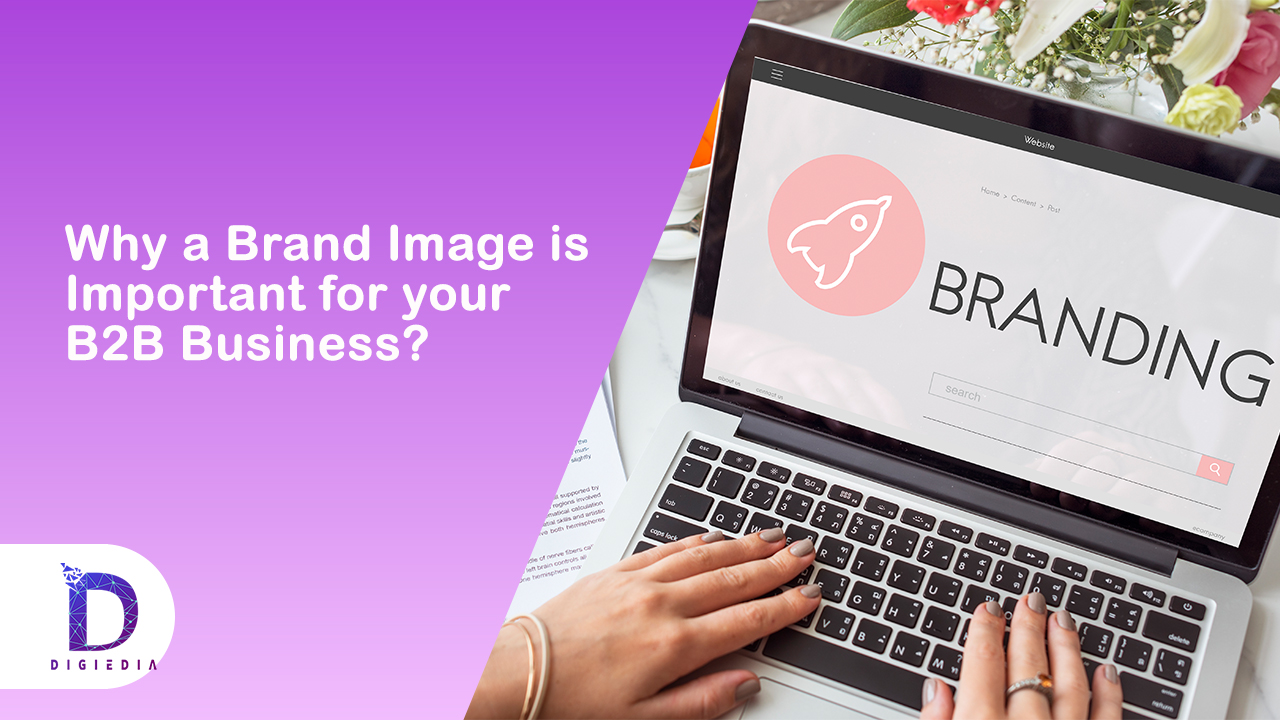 WHY A BRAND IMAGE IS IMPORTANT FOR YOUR B2B BUSINESS?
What is the Importance of brand image for your B2B Business? Is it only your logos and images? Is it anything completely different? Branding is defined as "the process of developing a unique name and picture in the mind of a customer."
Buyers in the B2B sector have a lot on their plates. They must make multiple selections during the day. They are, above all, human beings. They strive to reach judgments based on evidence. The options can be overwhelming at times, and they're simply searching for a more straightforward way to make or defend their decisions. B2B branding makes these decisions easier by articulating what makes your brand distinctive or special.
What does B2B (Business-to-Business) branding entail?
Branding for business-to-business (B2B) expresses important qualities such as:
Customer awareness is important. One of the most important messages your B2B branding may provide is that your firm is aware of and responsive to its customer's demands. This is especially true in B2B, where the relationship between the seller and the consumer is typically more collaborative than transactional. Because a client relationship has such a high monetary value over time, it is critical to managing it.
Brand characteristics like culture and personality are frequently associated with B2C brands, but they are as significant in B2B. Your company's culture influences customer interactions. It has an impact on how the staff interacts with consumers as well as the "personality" your company presents. If your company culture prioritizes customer service and sharing their beliefs, you'll be more motivated to address their problems and constantly enhance your products or services. Customer perceptions aid in the formation of a more intimate link between your brand and its customers. This can pay out financially: research found that companies with a good culture and engaged employees outperformed their competition by 147 percent.
Customers value brand consistency in the product as well as the buying and using experience, especially in B2B branding when big purchase decisions are at stake. When you regularly talk about your brand, it comes over in all of your channels, documents, and dialogues, as well as in the customer's experience with the product. This means that, in the age of social media, every employee, as well as every client, can affect your brand.
How can you set yourself out from a similar brand in terms of distinctiveness or difference? What are some of the things that help you be more productive? Why should a customer pick your product or service over that of a competitor? Differentiation is a factor that determines your brand's perceived value. You can charge a premium if your product is sufficiently distinguished.
B2B branding, in a nutshell, responds to the question, "Why should your customers select you?"
What Is the Importance of brand image for your B2B Business?
As indicated in the last section, the Importance of brand image for your B2B Business is about much more than logos. It's all about establishing a "uniform value system" in your interactions with clients and increasing the mental space that your brand occupies.
Buyers in B2B companies may choose one brand over another for a variety of reasons. Pricing, service or delivery reliability, or product quality are just a few of the reasons. Intangibles, such as "they know us" or "we trust that brand," is, on occasion, crucial. B2B branding's goal is to create such intangible impressions.
Brand equity is the value of a brand in comparison to similar items, and it is generated by a successful branding strategy. That's why, in the B2B industry, having a solid brand development and definition plan is critical.
What is the most effective method for defining your brand?
When they first start, companies are unknown: they are things, not brands. Typically, branding attempts are chaotic and uneven. These initiatives are typically systematized and brought under the oversight of marketing departments over time, although they may only achieve a portion of what a strong B2B branding strategy can.
Businesses must find new ways to communicate their brand values and attributes to ever-larger audiences as they move into the mid-market and enterprise. Employees must become brand ambassadors, from the newest customer service agent to the CEO. Client knowledge and relationships must be maintained even as the customer base grows.
As your company grows, there are three things you can do to assist build your brand.
Create a feeling of mission and culture. A business culture that focuses on employing the appropriate people and empowering them to tackle client concerns will result in closer ties with customers and a more positive impression of your brand. Ensure that employees are aware of not only the products or services you provide but also the "why" or rationale behind them, as well as the importance of their position.
Tell amusing stories. Storytelling is a big buzzword in B2C marketing for a reason: it helps people feel empathy or connect with a company. Customers may be persuaded to pick your brand over others as a result of this. But lest you think this only applies to B2C buyers, remember that B2B purchasers are also seeking evidence to answer their questions and explain their purchases. B2B companies may tell compelling stories in a variety of ways, including creating media hubs or customer communities, implementing a comprehensive social media strategy, and even having one-on-one interactions.
The trick is to be consistent. It's not only about having the same logo on all of your marketing materials; it's also about ensuring that everyone in your company is aware of and understands the values of your brand. This is a cultural as well as a marketing issue. Employees should be able to communicate with customers consistently, and procedures and processes should be put in place to guarantee that customer experiences correctly reflect the values you seek.
CONCLUSION
B2B branding may help your firm go from an unknown brand to one that is easily recognized, well-positioned, communicates its personality and ideas and is reflected in company policies and procedures. Undifferentiated items become well-known and sought-after brands for which clients are willing to pay a premium thanks to B2B branding. That is the Importance of brand image for your B2B Business. manage