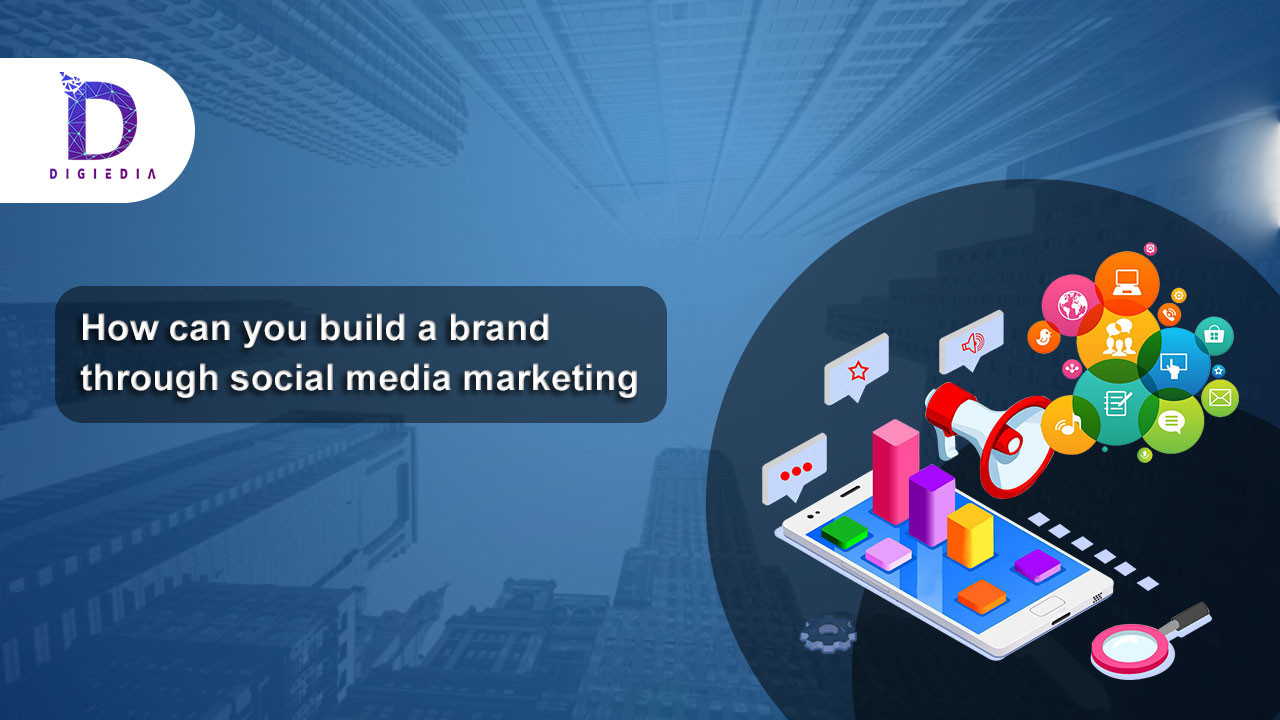 HOW CAN YOU BUILD A BRAND THROUGH SOCIAL MEDIA MARKETING?
We are living in the era of the digital world and technology where we can't even imagine our lives without it. It has clearly boosted social media and its presence. How much we are present offline we are also present online via social media. Social media has given us new identity, presence, and space to share our lives. The same thing is true for brands. Social media helps in tremendous ways to grow our brands. The brands can be built via social media marketing, a new and necessary norm in today's times if used purposefully. There are numerous tactics to build brand through social media marketing and some of them are: –
Select the right platform to target the audience.
Not all social media platforms serve the best purpose for your brand at the same given time. Facebook is somewhat for older ones, while Instagram can help you connect with millennials and Gen Z efficiently. Twitter can be used for more or less sharing or updating news with minimum conversations. Therefore, it is very important to find the right platform according to the target audience and the stage where your brand is. This will help your brand to boost it's profile and connect with right people. This is the basic step to build your brand through social media marketing.
Build tone of your brand and be consistent with it on all platforms.
Every brand has a story which sets the foundation of the uniqueness the brand offers in terms of its image, logo, design, imagery and offerings. Brands can post and cater the content around that to enhance their social media presence. Being consistent in that will make a specific perception of your brand in minds of consumers. This will help to make your brand remembered by people. Hence, to build tone according to your brand's essence is the vital step to build your brand through social media marketing.
Post appealing content and post it frequently.
People like visually appealing content and when you post that frequently people will like to see your brand's content more and more. This will increase viewing, following and presence of your brand. People will look forward to what your brand has to say. Doing this frequently will maintain continuity and build a bridge with consumers. People are drawn more to polished, coherent and professional content and catering this more to them will increase engagement of your brand. This way to stay connected is a sure short tactic to build your brand through social media marketing.
Be innovative and create unique hashtags.
The content your brand posts should be quirky, creative and resonate with your brand's message. The more you be innovative and unique in what you cater along with creating hashtags, the more people will be able to connect with it. It should trigger personal engagement. Every brand aims to be a trendsetter and the kind of material that it curates and posts should resemble that. This step will help your brand in positioning as consumers will view it as the box offering. Hence, this will help to build your brand through social media marketing.
Form a curated strategy of a mixed bag of social media tactics.
Be it posts on any social media platform, you have to mix it up. Your brand has to be consistent on all the platforms. The message you deliver should be according to the platform for example for Instagram you can create a story or a reel and for twitter you can just post it up. The thing this you should mix it up gauging the right audience, trends and timing for overall increase in brand performance. This will help you stay engaged to all types of consumers and increase brand visibility. This relevant way will build your brand through social media marketing. Also, make sure to keep personal and business accounts separate and the kind of content you deliver though them.
Connect with influencers.
Influencer marketing and building connections with them is very important for brand marketing. Brands are marketed well if it is done my word of mouth. And if you can make that happen by good influencers who have huge following, it can be a cherry on the cake thing!! People will rely on the influencers you collaborate with as trust is already built between them. They are followed for their own reasons and uniqueness and to tap into that will help brands capitalize it on their image. So, as a brand you should follow all the influencers in your industry and try to make meaningful conversation with them respectfully. To get on their radar, comment and like their posts. Also post about their work and tag them. You can use DM's to make an initial connection, but be sensitive and only reach out once. Good relations and connections with influencers will surely help to build your brand through social media marketing.
Actively try to get engaged yourself and if possible handle social media accounts personally.
When we use social media personally, it's our voice. The same is true for brands. If you can handle all social media accounts by yourself, it will generate more authenticity in engagement. You can use DM's or sharing your posts according to your convenience and it will reflect you. This will help to better connect with the audience and help in building your brand via social media marketing as you will be the biggest cheerleader for your own brand.
Be accurate, clear and precise in communication.
Accuracy and clear communication are the primary steps to build your brand through social media marketing. Just as consistency builds trust in the same manner precision and accuracy will generate loyalty and goodwill for your brand. Make sure whatever content you post online is true. Double-check the facts and deliver your message clearly and to the point. Don't forget to mention sources if there and try to be as cordial as possible as to make use of social media at its best.
Remember, social media should serve you and your brand. You are not serving social media. Be purposeful in using it!!!