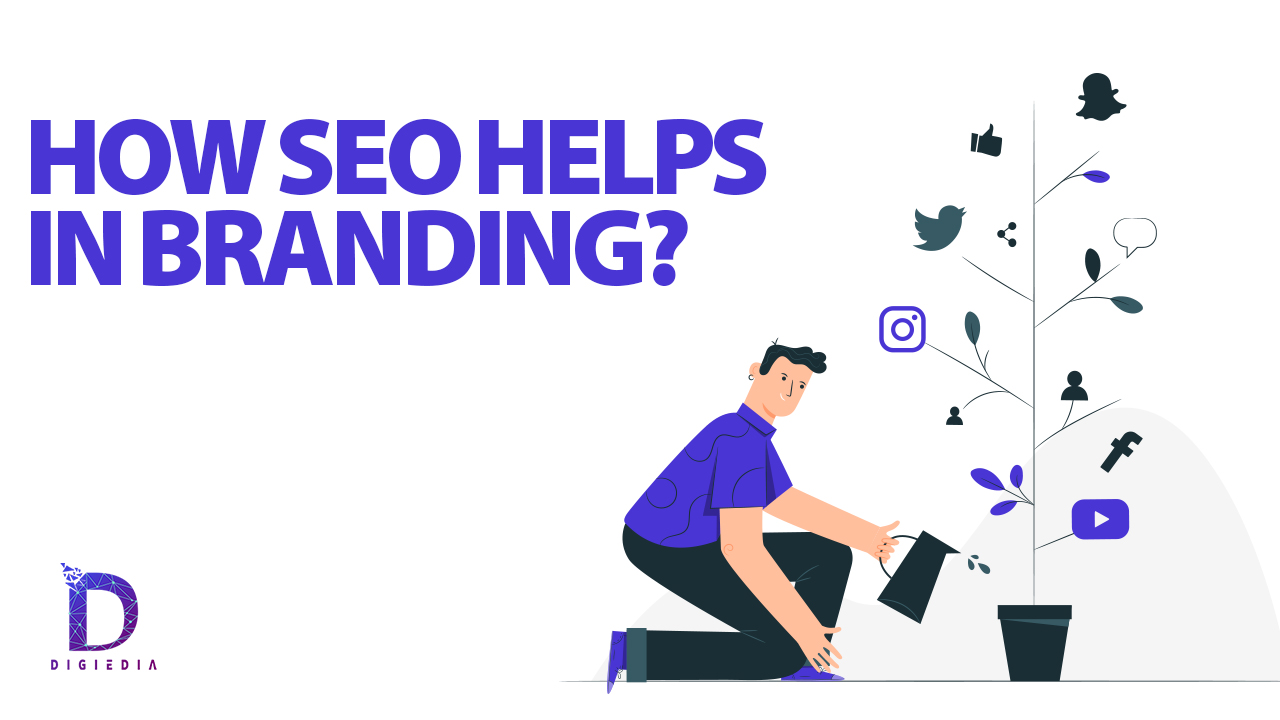 How SEO helps in branding
SEO and brand recognition are two concepts that can be combined. Even though search engine optimization is primarily used to create organic traffic, it also helps to build branding and raise brand awareness. Now learn how SEO helps in branding
What is the goal of an SEO campaign? The answer is clear for many professionals: increase organic traffic. After all, being at the top of Google Search means gaining hits from the vast majority of consumers who rarely look past the first page of results.
But have you considered that SEO and brand awareness are also a good match? The brand's visibility, authority, and interaction grow as a result of appearing on Google's first page, increasing its market recognition. And, depending on the company's goals, this can be worth far more than clicks.
To boost firm brand awareness these days, you'll need a planned SEO approach – both for local and international visibility. Brand awareness and SEO can complement one another. Gaining market recognition and brand awareness helps to strengthen the brand's name for Google's algorithm.
However, by grasping the fundamental principle of how SEO helps in branding, you can use SEO to elevate your brand above the competition.
What are the rewards of employing SEO to raise brand awareness?
To raise brand awareness, several marketing tactics can be used. Other techniques like as social media, paid advertising, branded content, and event sponsorship are frequently disregarded, while SEO is generally overlooked.
Many of these strategies end up being too expensive or time-consuming, particularly for small businesses. As a result, SEO can be included in the planning process as a more cost-effective and efficient option.
Let's look at how SEO helps in branding:
1) It is a natural approach
SEO is an organic strategy. This means you won't have to (or won't be able to) pay Google to get your site to the top of the search results. Media exposure, visibility, and clicks are all free.
However, we are not claiming that SEO is free. To work effectively, the method necessitates time, professionals, and equipment. Nonetheless, SEO's cost-effectiveness in raising brand awareness is superior to other digital and offline marketing tactics.
This is particularly crucial for small firms, which often struggle to compete with major brands. However, in SEO, you can develop niche-specific methods and long-tail keywords that can help your site rank higher on Google.
2) It expands the reach of the brand.
The goal of brand awareness is for the brand to be known by a larger number of people in its target market. As a result, this goal is linked to attainment. And SEO has a lot of clouts when it comes to expanding the number of brands available.
On the internet, search engines are commonly utilized. In the United States, the average user conducts more than three searches every day. Google claims to process over 2 trillion searches every year. Look at the reach that brands gain if they appear in the top results of these searches, in the most viewed positions!
What's more, this range is extremely qualified. The brand becomes more visible to those who are interested in what it has to offer. People are, after all, looking for information and solutions during that time. This is how SEO helps in branding by expanding the reach of your brand
3) It establishes market authority.
Whoever is at the top of Google's rankings gets the public's and the search engine's attention. A page is in that position because it offers the best responsiveness and user experience.
As a result, the user who sees the initial results recognizes those sites as trustworthy resources. This view is critical for brand recognition because it associates the brand with authority and strengthens its image in the minds of consumers.
4) It reveals content that boosts brand awareness.
Only when a page provides valuable material to users does it rank first in search. This is what gives it authority in the market and keeps it there.
They're promotional items that demonstrate how the brand can assist people. These contents are about solving the persona's doubts, issues, and requirements, not just about sales, items, and services.
SEO helps in branding by Content Marketing, as it is one of the backbones of SEO, and has an instructional and informational component that enhances brand recognition and confidence. When information reaches the top of Google's search results, it receives visibility, allowing it to reach a larger audience.
5) Enhance the website's user experience
To win over Google, a page must provide a meaningful browsing experience in addition to relevant content. It must adhere to User Experience concepts such as ease of use and accessibility across all platforms and languages.
As a result, SEO helps to a positive user experience on the website. The user is at ease, well-guided, and invited to achieve their goals. This is vital for brand awareness, as it correlates favorable perceptions and feelings with the brand.
Also, various marketing methods are employed to consolidate branding definitions with the target audience's largest number of people. SEO is one of the most potent options among them, but it isn't usually taken into account when companies devise brand recognition campaigns.
Search engine optimization (SEO) is the practise of improving the ranking of websites and web pages in search engine results. This entails accessing high-traffic areas on the internet with useful information, demonstrating what the business knows and what it has to offer.
Brands can use this method to strengthen their branding and raise brand recognition without having to invest in media.
This is why SEO is so important for your company: You can be the solution to potential clients' questions thanks to SEO. In addition to greater exposure and traffic, SEO contributes to your authoritative voice in your field. Brand authority leads to brand trust, and brand loyalty follows.
Conclusion
Now you know who to turn to if your firm needs assistance developing an SEO and brand recognition strategy. Find out how we may help your company by speaking with one of our consultants.