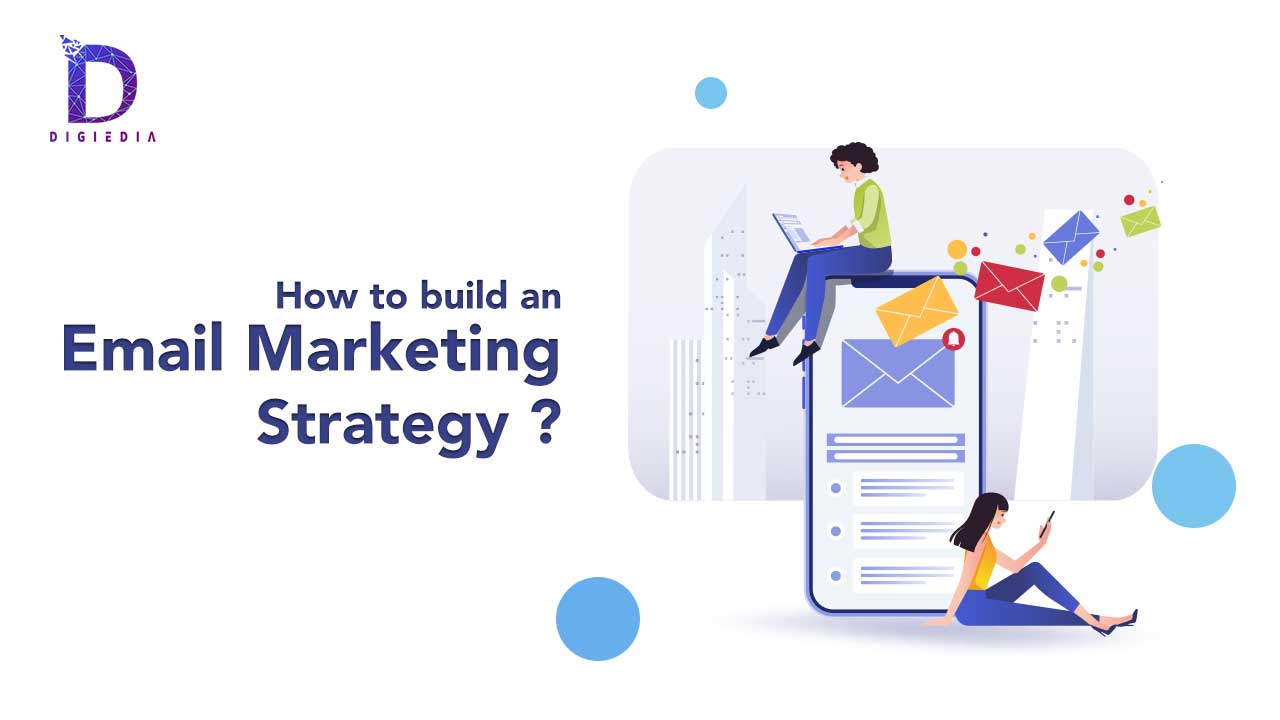 How To Build An Email Marketing Strategy?
Great communication is an essential element of digital marketing and also plays an important role in the growth and expansion of brands and businesses. Therefore, it is important for brands and businesses to take interaction and communication into consideration along with their marketing plans and strategies. Email marketing is one of the most reliable digital marketing strategies that highlight the importance of staying in touch with your audiences and customers and nurturing them. This digital marketing strategy values effective communication and can certainly help you promote your brand in the best way possible. There are many email marketing services available in the market that can help you reach out to your audiences and build meaningful and profitable relationships. However, before you invest in this channel of digital marketing, it is extremely important for you to build an effective and profitable email marketing strategy that will help you achieve your business goals and objectives.
Without a concrete email marketing strategy, your marketing methods and communication could go to the wrong direction and you might end up reaching out to the wrong audiences, which would ultimately lead to losses and can keep your business stagnant. Here are the ways to build an effective email marketing strategy before you draft your emails and hit the 'send' button:
Ways To Build An Email Marketing Strategy
Here are the ways to build an effective email marketing strategy that would help you establish strong relationships with your customers and audiences and add to your growth and revenue:
Define And Set Your Goals
Before you consider email marketing and reaching out to your audiences and customers, it is extremely important for you to figure out and define the goals you would like to set and aim for. Whether you are aiming for greater sales and an increase in the revenue, an increased visibility of your brand on the digital platforms, nurturing your leads and establish long-term beneficial relationships or just to drive traffic onto your website, it is highly important for you to be clear of your goals and objectives. It would not only help you map your way with marketing practices but it would also help you save your resources in the long run. If you do not define and set your goals, your email marketing strategy would not be as effective and would fail to give you the results. Your business would end up reaching the wrong audiences and for all the wrong and unclear reasons.
2. Build Your Email List
Email marketing is highly beneficial as it allows you to nurture the audiences and customers who are already invested in your business and would like to keep in touch and hear back from your brand. It is advisable to build and get your list ready in an organic manner, rather than purchasing your contacts. Building your email list organically helps you leave greater impact on your audiences and makes the marketing and communication process effective, saving you time and resources in the long run. Create helpful and relevant content that encourages your audiences to subscribe and sign up to your business or offer great value that would inspire them to see what your brand is about! Either way, you get to build a beneficial contact list that would serve your business and help you achieve all your objectives in the long run!
3. Consider Segmentation
Email marketing is known for its reliability and can certainly help you yield high results. A well-constructed email marketing strategy can give your business a kick start and help you get the desired results and objectives. Before you draft the perfect mail and reach out to your audiences, it is important for you to consider the segmentation of your customers and audiences. Segmentation allows you to divide your audiences into respective slots categories and gives your marketing strategies a sorted structure. You would definitely not want to send irrelevant emails to your audiences. Segmentation allows you to reach out to the right audiences with the right message and information. You should only send emails that rightfully resonate with your segmented group of audiences. The wrong emails in the inboxes of the wrong audiences can severely impact the reputation and the credibility of your brand and can leave you with great losses.
4. Draft Appealing Mails
In order to build an email strategy that gifts you high results and helps you achieve the success you are aiming for, you are required to draft appealing and meaningful emails. Quality and structured mails enhance the communication process and help your business convey the value it aims to offer to the customers and the audiences. Your email needs to be drafted clearly and precisely so that it is easy for your audiences to follow through! It should encourage them to go through the upcoming sales your business is going to hold or sign up for the new workshop and webinar. The marketing emails of your business should be equipped with an attractive Call To Action (CTA) button. It is highly important for your mails to be pleasing and appealing to the audiences. Make sure you opt for a quality and beautiful template that allows you to communicate with your audiences in an effective manner and does not land in a spam or junk box! Your email should be compelling!
5. Schedule, Optimize And Send
In order to get the results you want and have a successful marketing campaign, it is important for your business to schedule the emails for the right time. Before you schedule and hit the 'send button to reach out to your audiences, it is advisable to make sure your emails are mobile-friendly and thoroughly optimized. A lagging mail landing at the wrong time would not help you deliver your messages or get conversions. Your marketing emails should open up and get the attention of the audiences instantly! Prioritize the user experience of your audiences and customers, it will not only help you build an effective email marketing strategy but will also present you with a loyal base of customers in the long run.
Here are the 5 ways to build an effective email marketing strategy that will help you grow and expand your business and leave a lasting impact on your audiences.