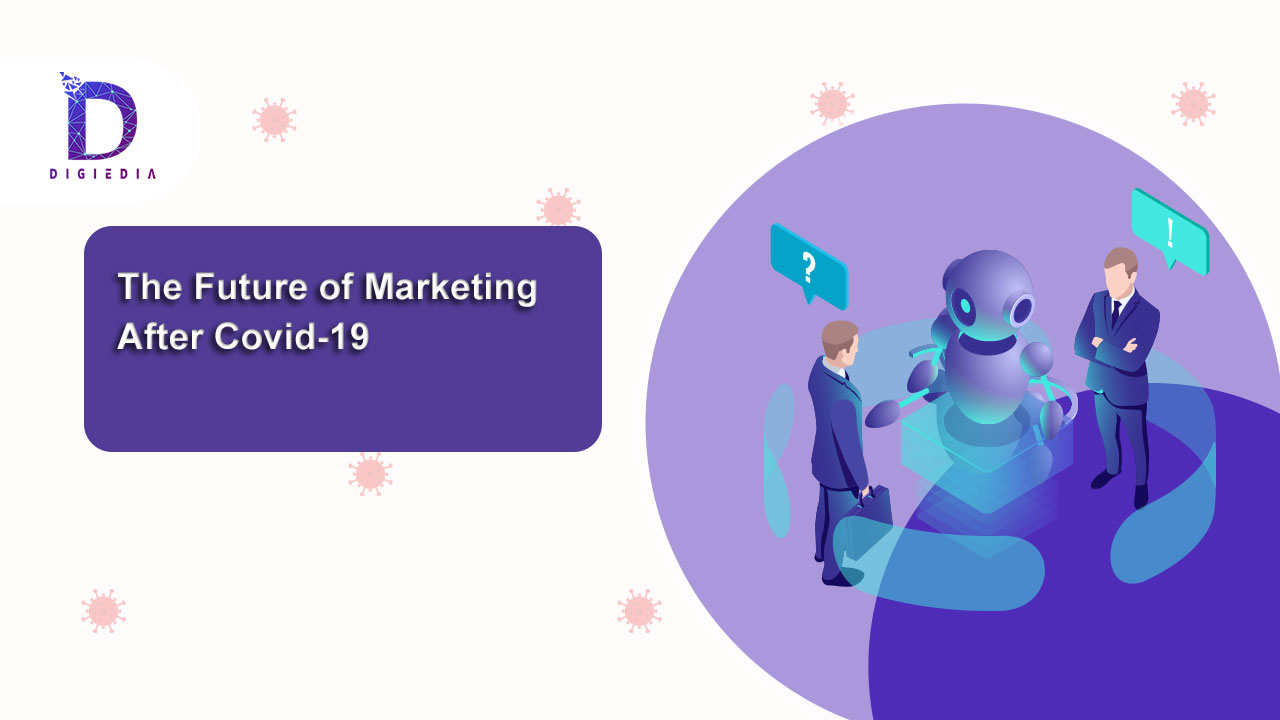 THE FUTURE OF MARKETING AFTER COVID-19
Everything has altered as a result of the Covid-19 pandemic, including how individuals seek information, interact, and even shop. As a result of these developments, brands must rethink how they sell to customers and develop new approaches to foster loyalty. In parallel, the way individuals work in businesses has changed dramatically. Working from 9 a.m. to 5 p.m. in an office is long gone, replaced by remote and hybrid employment. Companies have been compelled to rethink how teams may communicate and collaborate to achieve economic success as a result of this significant shift. So, how have brands learned to deal with Covid-19, and what impact does it have on today and the future of marketing after covid-19?
MARKETING IN THE POST-COVID ERA
Our findings point to certain important trends that businesses should keep in mind as they attempt to prosper in the post-pandemic era.
Sectors must pivot and redefine themselves.
Certain industries profited more than others during lockdowns due to the nature of their businesses. Hotels and tourism, for example, saw earnings plunge.
When external circumstances enter the picture, it became clear how important it is to be able to think outside the box. Customers who couldn't find what they needed on the internet simply switched to another site or brand.
Online to Offline Transition
Brands depended significantly on traditional types of advertising before the pandemic. According to a 2019 report by eMarketer, online ad expenditure overtook offline for the first time, yet traditional advertising still accounted for a major portion of the spending pie. During the pandemic, the tale shifted. While traditional advertising expenditures were cut, digital marketing spending increased by leaps and bounds.
Why did the brands change?
People were confined to their houses due to the lockdown rules. The internet provided some solace and escapism. To keep audiences occupied, social media disseminated timely information and trends, OTTs gave limitless entertainment, video calling allowed work and education to continue uninterrupted, and online shopping supplied much-needed retail therapy.
Brands realized that the crisis was not an opportunity to take a step back, but rather to take a step ahead. The future of marketing after covid-19 is to interact with online audiences and determine the genuine value of digital marketing.
Marketing Developments Post-Covid19
Customers will have altered expectations as a result of the epidemic, which marketers must be aware of. Here are some post-pandemic trends:
The requirement for content and the value supplied will determine how it is delivered.
It will be critical to keeping a constant eye on shifting consumer behavior.
Consumers will remember and trust brands that helped them through difficult times. As a result, staying connected is critical.
Business process innovation is more important than ever before.
Brands will be compelled to use multi-channel marketing.
Brands' major touchpoints will most likely be their social media pages and websites.
Digital Marketing's Purpose After Covid-19
In the post-pandemic period, a multi-channel marketing approach will be critical. Customers will be reached through a variety of venues, including social media, websites, paid advertisements, influencers, virtual events, games, and so on.
The marketing strategy will be facilitated by social media, which will enable firms to reach millions of customers.
Website traffic will be driven by both organic and paid searches. After Covid19, SEO will be one of the most essential marketing methods.
Customers will respond positively to email marketing. To keep connected, brands will reach out with offers, discounts, and information.
The most effective approach to engage with customers will be through video marketing. Due to shorter attention spans, viewing content is preferred over reading.
Marketers will be able to make informed decisions and implement tailored strategies thanks to data analytics and cloud technology.
Artificial Intelligence will be widely used to solve issues, entertain people, and answer questions.
For a more considerate and secure purchasing experience, enhanced and virtual reality will be used.
FUTURE OF MARKETING AFTER COVID-19: THE OLD TRUTH AND THE NEW TRUTH
The pandemic challenged the future of marketing after covid-19 in ten ways, resulting in a new set of rules for the future.
OLD TRUTH – Knowing your customer is the first step in marketing.
NEW TRUTH – Knowing your customer niche is the first step in marketing.
OLD TRUTH – You compete with your rivals.
NEW TRUTH – You're up against your customer's most recent best experience.
OLD TRUTH – Customers are hoping you have what they're looking for.
NEW TRUTH – Customers expect you to have everything they require.
OLD TRUTH – Customer courtship is similar to dating.
NEW TRUTH – Customer courtship is similar to internet dating.
OLD TRUTH – Customers should be at the center of your marketing plan.
NEW TRUTH – Customers must be at the center of the customer experience.
OLD TRUTH – Relationships are important.
NEW TRUTH – The importance of relationships cannot be overstated.
OLD TRUTH – Flexibility can be defined as a technological process.
NEW TRUTH – Flexibility is a new marketing strategy.
OLD TRUTH – Your brand should be associated with high-quality products.
NEW TRUTH – Great values should be the foundation of your brand.
OLD TRUTH – To be successful in modern marketing, you need the correct tech stack.
NEW TRUTH – To achieve modern marketing success, you must strike the appropriate balance of elements.
OLD TRUTH – Marketing is essential for growth, according to an adage.
NEW TRUTH – Marketing is at the top of the C-growth suite's priority.
CONCLUSION
Consumer expectations have shifted as a result of Covid19. They don't want to see marketers persuade consumers to buy something that isn't valuable anymore. Brands are recognizing this and using it in their marketing strategy.
Brands will continue to invest in a tech ecosystem to keep the momentum going after tasting the digital marketing fruit and realizing the possibilities it holds. Internet is the way of the future of marketing after covid-19, and now is the best time to join this digital marketing revolution.