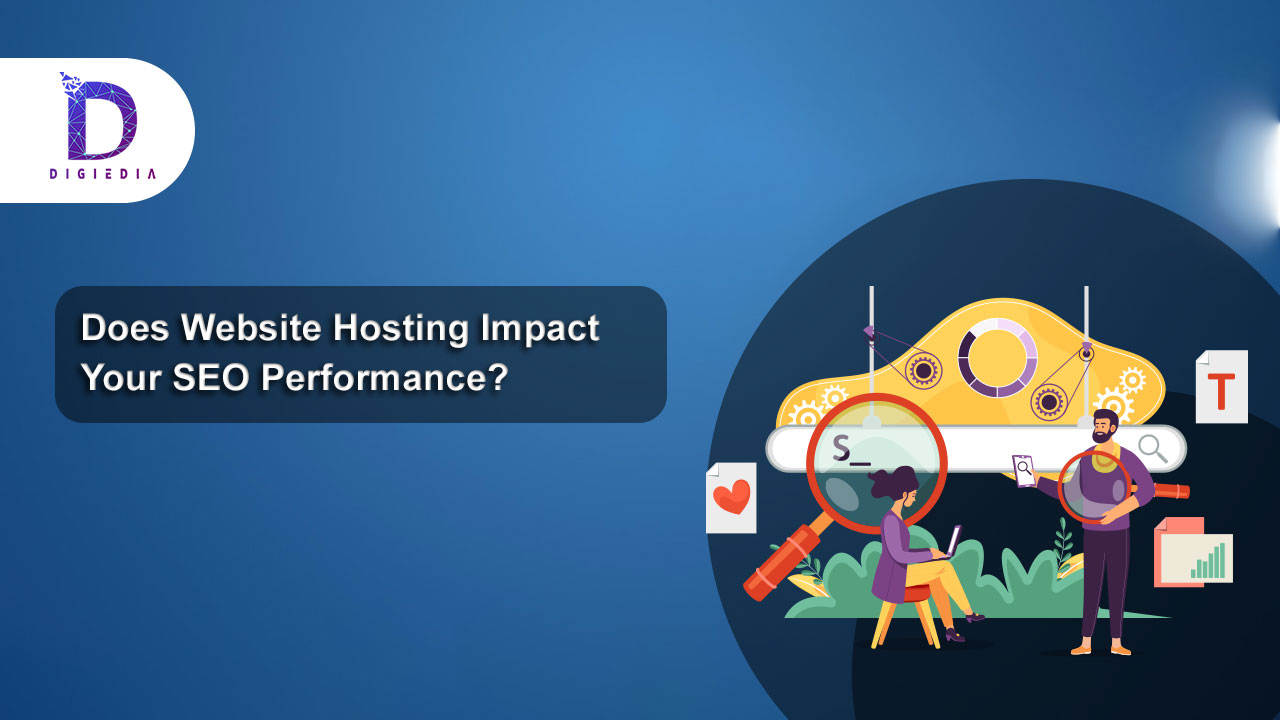 Does website hosting impact your SEO performance?
Is it true that a web host influences or has an impact on search engine optimization? If you responded yes, what are some of the things you should know as an internet business owner? A web hosting provider is a company that hosts your website and can have a significant impact on your SEO efforts. Having said that, a capable hosting company can assist you in achieving your SEO objectives. A terrible one, on the other hand, could suffocate and obstruct your SEO efforts. Here's a look at how Website Hosting Impact Your SEO in more detail. But first, let's define and clarify what SEO web hosting entails.
What Exactly Is SEO Web Hosting and What Does It Entail?
There is no specific definition for SEO web hosting, but it is neither a product nor a process. It's a term that most people use to describe a hosting company that is SEO-friendly. Although an SEO-friendly web hosting service does not add anything to your SEO efforts, it does not hinder them either.
What Role Does a Website Hosting Impact Your SEO?
SEO is a collection of protocols that webmasters can use to improve the visibility and exposure of their websites in search engines like Google. Web hosting providers, for the most part, influence and link those protocols, such as availability, SEO awareness, performance, and security.
A website's performance
Website speed is one of the many crucial SEO factors. It's also one of the criteria that has a significant impact on on-page SEO. To read some of the most advantageous SEO benefits, your site should and must load quickly. You will not only gain from SEO, but you will also be able to provide a better consumer experience.
You'll need at least two things to make your site load as rapidly as possible: first, a solid web hosting provider, and second, a well-coded website with well-optimized pictures and code.
Second, if the first hosting provider's resources, particularly hardware, are insufficient, an alternative hosting provider should be examined.
Uptime of the website
Another important aspect that affects your search engine results, particularly on Google, is the availability of your website. Google prefers not to send consumers to websites that aren't visible and accessible 24 hours a day, seven days a week. That is why Google validates and removes inaccessible websites from its index, whether permanently or temporarily.
Your web hosting firm is in charge of your website's availability and uptime. If they don't, your internet visibility may suffer, whether you want it to or not. Worst of all, if it happens without your knowledge, especially if you don't have any monitoring systems in place, you'll almost likely lose traffic and clients.
Website Security
You may take every precaution to ensure that your website is safe. You will, however, achieve nothing unless the web hosting company takes all of the necessary steps to do the same. Malware attacks on an unprotected website might lead to domain de-indexing and blacklisting. Many hosting firms provide their customers with free SSL certificates.
Search Engine Optimization knowledge
If your Website Hosting Impact Your SEO, even the basics, there's a good risk they'll hurt your SEO efforts by not knowing what they're doing. A web hosting business, for example, may, in exceptional circumstances, shut down a website owing to heavy traffic.
What to Look for in a Search Engine Optimized Host
An SEO-friendly host will appear differently depending on the type of site you run and the amount of traffic you receive. There isn't a perfect hosting solution for every sort of website. A good shared server will suffice if you have a small site that doesn't get a lot of traffic, for example. A shared host, on the other hand, will most likely damage your site's performance and rankings if your site receives hundreds of thousands of monthly visitors. In this case, upgrading to a VPS, cloud, or dedicated server hosting would be the best solution.
To choose the best SEO-friendly host, compare your alternatives against the following criteria:
Is the host holding you to a high standard of performance? Look up consumer reviews on the internet if you're still not convinced.
Is your host's backup system automated or does it rely on a third-party plugin?
Is it possible for you to install or buy an SSL certificate for your website?
Is your host able to ensure a high level of site uptime? Is there any data or an assurance that it will be backed up?
Is it possible for you to choose the location of your data center? Is your hosting service equipped with an in-house or third-party CDN?
Going over the above questions will assist you in finding a high-performing host that will help you maintain your ranks rather than burying your site in the search results. Your Website Hosting Impact Your SEO. If your site isn't ranking as well as you'd want, it's possible that your hosting environment is to blame. It's possible that your hosting environment is to blame if your site isn't ranking as well as you'd want.
Conclusion
The quality of your web hosting service is directly tied to the success of your website or online business. While there are currently no SEO hosting companies, there are methods for locating a reputable and dependable web hosting service. And one that can protect your site from risks like security vulnerabilities, outages, and slow loading times.