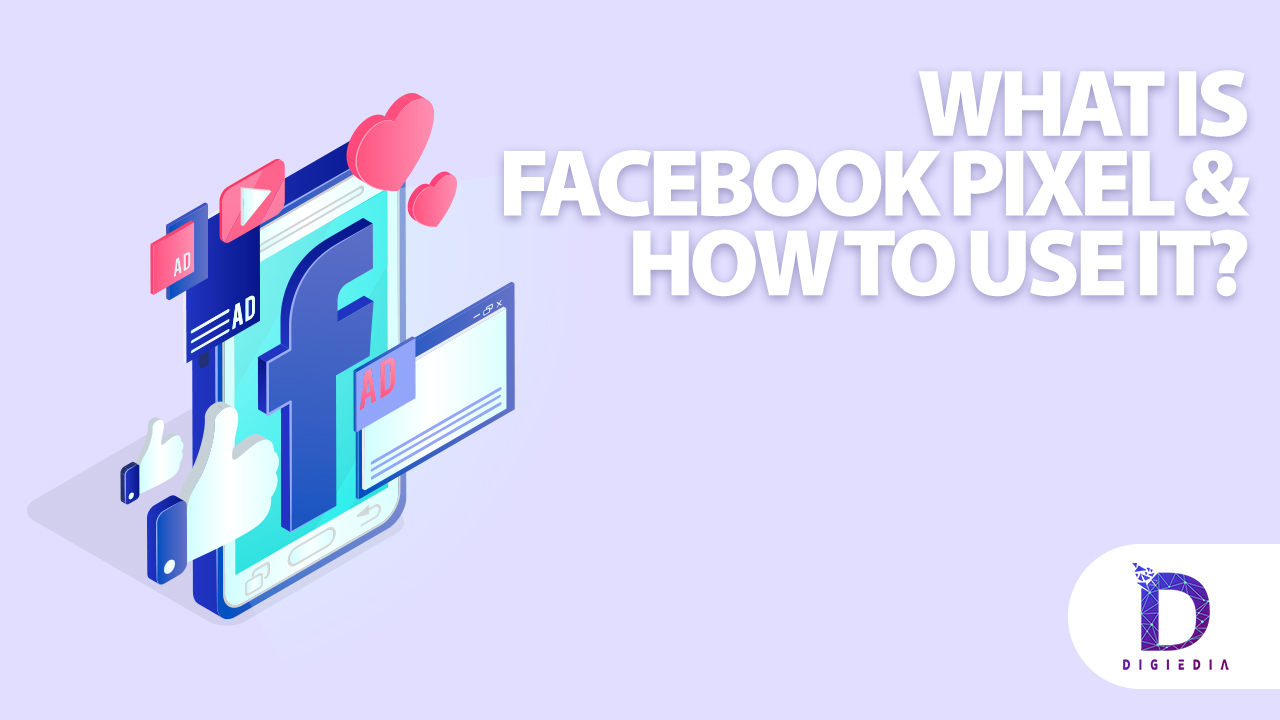 FACEBOOK PIXEL: USAGE OF FACEBOOK PIXEL
What is a Facebook pixel?
Facebook pixel is a social media tool, almost a part of Facebook ad. This tool especially collects data that helps us track conversions from Facebook ads. It also optimizes Facebook ads and built target audiences. Apart from that it also remarkets people who have been already your customers. Without Facebook pixel, we could not find any conversion rate. We could see only engagement like comments, the number of likes, etc. so usage of Facebook pixels is very much important if you want to grow your business through the social media platforms. Facebook pixel is currently not taking any charges from us. Usage of the Facebook pixel is very much helpful as It will help you to save the money spent on advertising.
Facebook pixel has changed to meta pixel. Facebook pixel is a very crucial part of marketing online.
Let's briefly deep dive into the setup and usage of the Facebook pixel.
How to install Facebook pixel?
Facebook pixel is available on Facebook. First, open Facebook, and then open Facebook ads manager. There are three vertical lines on the left side. Click on that and select pixel. Then click- create a pixel. You have to give the name of your pixel. After that, you have to enter your website URL. after then, you need to install it on your website. There are 3 options on the Facebook pixel-
1. using an integration or tag manager
2. manually installing the code yourself
3. email instructions to your developer.
Choose your Facebook pixel id then click settings and then come down to open the event setup tool. On the event setup, paste your URL and click open the website. Facebook will show lists of suggestive events. Click review next to every event, then choose to confirm or dismiss. After that, click finish setup to continue. Add the Facebook Pixel extension to your browser. A popup will indicate how many pixels it finds on the page. This will also tell you how it works.
To run Facebook pixel smoothly, we must install pixel code on the website. This code sends site visit information back to Facebook so we can understand and measure customers' actions and create better ads for them. In many cases, people can not set it up properly that's why they need the help of a developer to complete this setup. Especially, in this case, people need to follow the 3rd step (send the code to the developer and they will set this up for you)
Facebook pixels alternatives
There are so many tools out there to compete with Facebook pixel, like
Google analytics- the popular competitor of the Facebook pixel. this software helps you measure your ad's popularity and also track your video, reach, activities and applications.it uses first-party cookies on each visitor's computer/device that store anonymous information.
Google tag manager- this tool helps you to update your tags for conversion tracking and many more. there are multiple ways to track your user behaviors across your sites and the desired layout lets you change tags whenever you want.
Facebook analytics- this is a business tool that helps you to give insights into ads, audience, trends, content, etc. FACEBOOK ANALYTICS is currently no longer available.
Apart from that, there are also some other social media tools available similar to Facebook pixel, like Javascript, Piwik, matomo, etc. Eventually, the usage of Facebook pixel became popular because it's easy to use.
Why Facebook pixel?
Usage of the Facebook pixels is very important as it makes ads on Facebook much more effective. Not only we will know exactly what we are advertising but we will also get a better understanding of how my ads are performing.
With this tool, we can- create a beautiful and dynamic ad campaign to retarget old visitors and customers who have shown interest in our service. Measure cross-device conversions. This is built by choosing a completion page, such as thank you page.
We can also select a conversion category and enter a monetary value for the custom conversion. For example, if you create one that tracks people to a product page, you can add the cost of the product. This can helps you understand whether you are earning a profit from your campaign or you have to make some tweaks. Automatically the Facebook pixel builds an audience group for the particular website. it creates a lookalike audience based on our website visitors.
Facebook pixel can design this feature to reflect the characteristics of our best customers. The code knows what a customer did to our website. Facebook uses this data to identify people who share similar behavior as our customers.
Facebook pixel allows us to create up to 100 pixels per account. One Facebook pixel with sufficient data is enough to improve, target, and create more effective ads.
How to target people with Facebook pixel-
Inside of the Facebook business manager, we can create custom audiences from basic to super complex. the Facebook pixel will know all the Facebook users who browsed our products or searched our company. It holds all the information about a customer's activity. So we have a custom audience of people who visited our market page on our website for the last 30 days. we can also target Facebook ads to people who have already converted. Once we had the Facebook conversion tracking, we can see a huge uplift in sales. Facebook ads become ROI positive for us. We can also flip that around and create a group of people who have been on our website but did not get to the thank you page. This is how we can target an audience by the usage of the Facebook pixel.
Privacy policy of Facebook pixel
We all believe that ads should be valuable to both audiences and businesses. According to law, facebook pixel collects personal data to have a privacy policy. This includes informing users of our website or app uses any retargeting service. This is a piece of code that has to place on a website. Usage of the Facebook pixel is safe. It only collects data that helps us track conversions from Facebook ads. It optimizes ads, builds a targeted audience, lookalike an audience. It also builds an audience for future ads and remarkets them who have already visited our service.