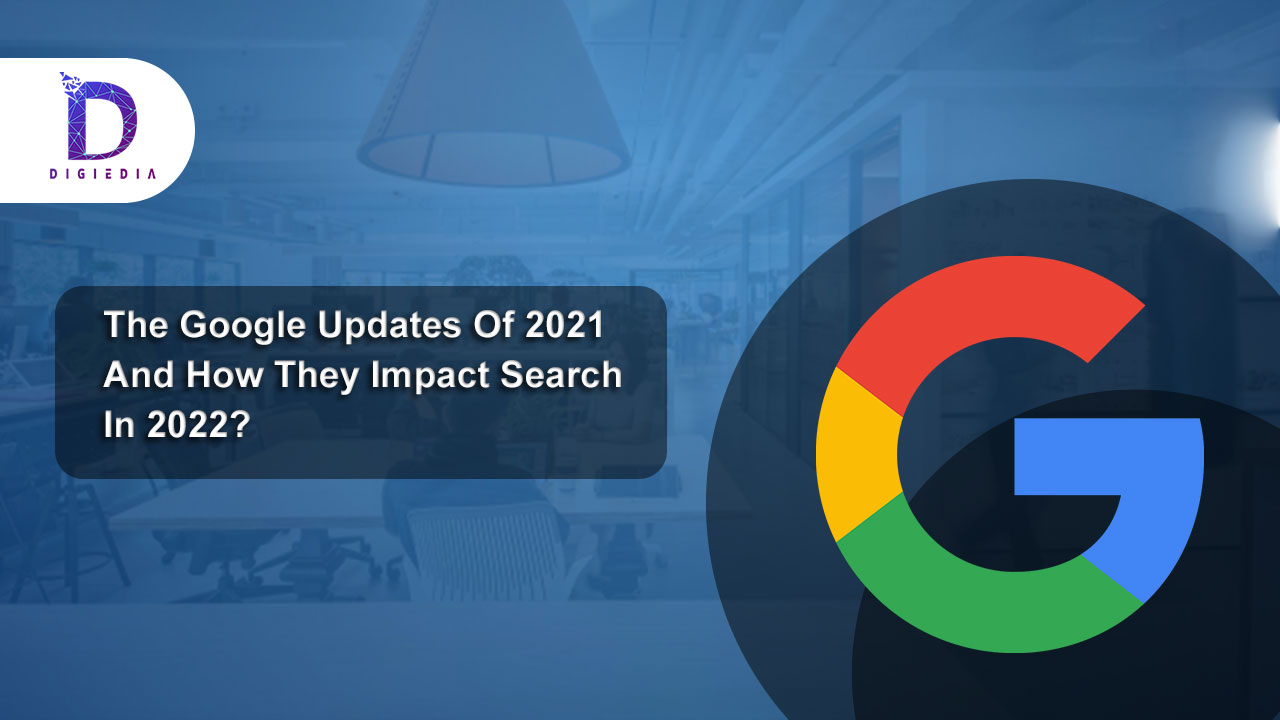 The Google Updates Of 2021 and How They Impact Search In 2022
As predicted, the automobile industry had a breakthrough year in 2021. Dealers are having to adjust their SEO and digital marketing techniques more than ever before, from dealing with chip shortages and inventory issues to dealing with 2020's long-term influence on the world as a whole. Similarly, the year 2021 saw a wave of highly anticipated algorithm updates, new launches, and game-changing Google Search impact in 2022. (Which is a reality as unpredictable and opaque as Google algorithm upgrades themselves.)
Every year, Google changes or updates its algorithm hundreds of times. The majority of the time, the changes have no effect on SERPs, and website owners are completely ignorant of them. There have been a few cases, though, where Google has made changes that have resulted in noticeable changes in rankings and traffic rates.
Google Search impact in 2022
As we approach 2022, let's take a look back at some of the most notable events in the SEO sector in 2021 and the Google Search impact in 2022.
Google analytics 4
One of Google's most major announcements this year was the release and launch of Google Analytics 4. If you've logged into your Google Analytics account in the last 6 months or so, you've probably received a message pushing you to make the change. So, what exactly is Google Analytics 4? The following is a condensed version: It's a significant new feature in Google Analytics, and it's Google's way of getting ready for a world without cookies.
GA4 is based on users and events (rather than sessions) and enables user data collecting without cookies or other identifiers. Other major enhancements, such as increased Google Ads integration, cross-device measurement capabilities, real-time report updates, and more, make Google Analytics 4 applicable to all marketing channels, not just SEO.
This has the following implications for dealers: Dealers can still access their Universal Analytics accounts for the time being. They won't go away until you upgrade to the full version straight away.
Dealers can obtain an advantage in the meantime by doing the following:
To go with their existing GA, they're creating a new GA4 property. This tool can be used to get acquainted with the new system, create practice reports, and so on. If you decide to make the switch, having as much historical data as possible will be advantageous.
They're checking with their current website provider to determine if GA4 is available.
Inquiring about their GA4 transition plans with their current marketing vendors.
Core web vitals update
In the middle of 2021, Google issued the long-awaited Core Web Vitals update (also known as The Google Page Experience update), which focuses on the overall website user experience. Google's purpose was to create a baseline for what defines a "great" user experience by measuring website pages using its Core Web Vitals, which include: Loading Interactivity, Page Speed, and Page Size.
Visual Consistency *It's important to note that these aren't Google's first or only user-experience ranking factors. Google already considers things like secure browsing, website performance, and mobile-friendliness, among other things.
Based on the Core Web Vitals and the defined target criteria for each statistic, Google ranks website pages as "good," "needs improvement," or "poor." Following the assessment, Google's ultimate goal is to improve search and user experience by more frequently displaying the best pages and websites as search choices.
The following is what this means for dealers: "Many car dealers utilize the same website platforms, so they're in a perfect position to weather the storm together," PCG Digital's SEO Director Jamie Paton wrote in a blog post on the change earlier this year. As a result, the overall page experience is abysmal."
To put it another way, merchants rarely, if ever, have authority over Core Web Vitals standards. That's why, in the wake of the algorithm change, it's vital to stay focused on the SEO tactics you can control, such as generating high-quality, informative website content and optimizing your Google My Business listings for search.
Do you have any other inquiries? Our piece What Google's Page Experience Update Means for Car Dealers has more in-depth information on Core Web Vitals.
The name of google my business will be changed to google business profile
One of the most recent SEO updates this year was Google's introduction of the updated Google My Business facelift earlier this month. ("Recent," as in this is the platform's sixth rebranding in recent years.)
True, Google My Business will be renamed Google Business Profile in the future. Users can now edit their company profiles directly from Google Maps or the search results. When you log into your Google account, you'll see a series of cards that are only visible to you, letting you make changes to important firm details like hours, phone numbers, and URLs.
There will still be a web interface for larger businesses with several locations and listings to manage their listings; it will simply be called Business Profile Manager. In the following months, there will probably certainly be more improvements to the online interface.
Google Search impact in 2022: Don't worry if the branding isn't visible right now; Google will send it out to everyone in the coming months. Keep an eye on your postings for the time being, and if the new system is available to you, now is a good opportunity to begin learning it.
Be prepared for more Google Search impact in 2022
If the last few months are any indication, Google, organic search, and the entire automotive industry will be just as huge in 2022. If you have any questions regarding what's to come or how to best market your dealership organically on Google moving forward, please don't hesitate to contact our team at Digiedia.