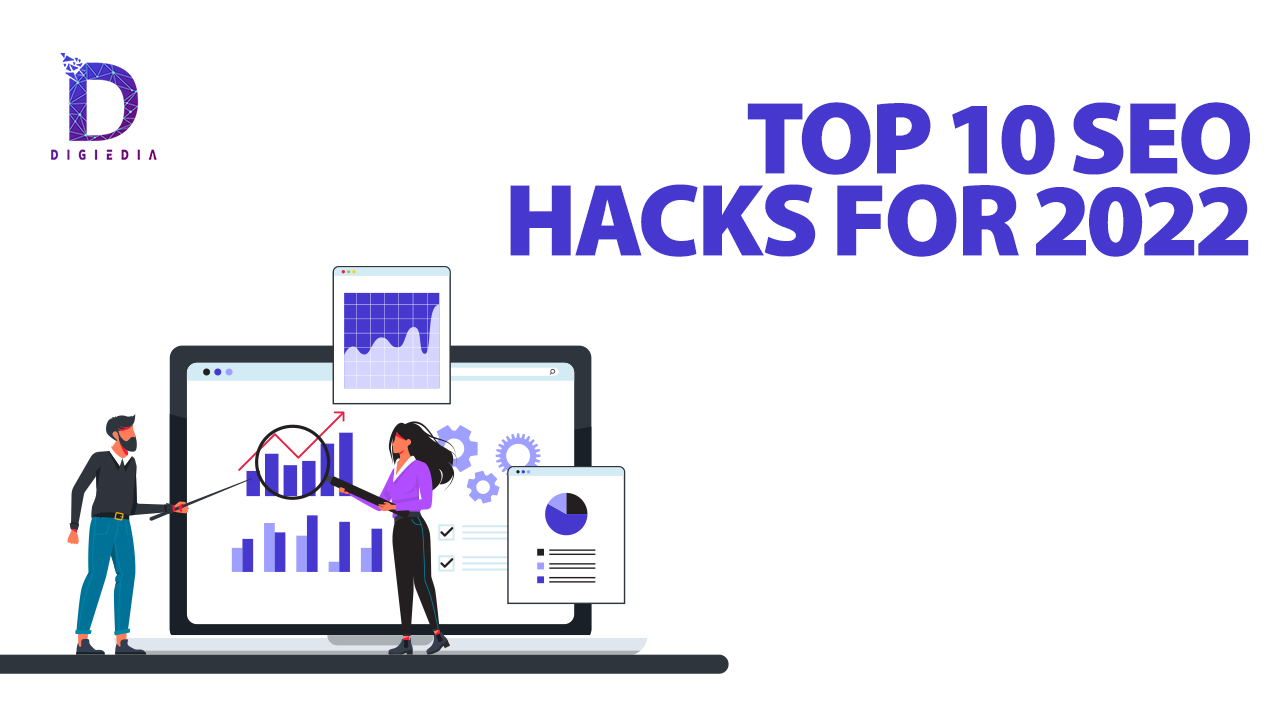 Top 10 SEO hacks for 2022-best SEO company in Kolkata
SEO stands for search engine optimization. We all want to get more traffic to our website. There are two types of SEO- on-page SEO and off-page SEO. on-page is the steering (like a car's steering) and off-page SEO is the back pusher of a website. in order to get more traffic to your website, you need to be careful about both on-page and off-page SEO. There are best SEO company in Kolkata available that followed these simple steps to get succeed. Let's briefly discuss some SEO hacks-
Title-
In order to get a good amount of organic traffic, you have to put the recent year in your SEO title. by that, people will understand that your content is fresh. You can add this year if you created your website via WordPress. Go to WordPress, then go to plugging, then select AIO SEO and add the post title section. apart from the post title section, there are various tags are available. After adding the post title, AIO SEO will automatically add your post title as an SEO title.
the snippet option will help you to show what your title will look like. you can add a title tag. Click on the post title tag, and it will open a drop-down menu where you can choose your current year. this will be your SEO title.it will automatically be uploaded, you don't need to do it for yourself.
SEO friendly URL-
There are various kinds of URLs available in the market. some URLs may take time. so choosing the right URL is important for your website. an SEO-friendly URL describes the page.it collects keywords that are easy to read for both admins and users. an ideal URL structure is-
HTTP://WWW.admin.com/ p=10989.
URL should be to the point, short, organized, and eye-catchy(easy to read)
to make your URL SEO friendly, head over to settings> permalink and mark the post name option.
Optimize your image-
optimizing your images is another SEO hack. you can optimize your image by giving it proper alt text. whenever the page doesn't get load properly, people will see the alt text on the image section to get to know what your image is all about. alt text is nothing but an HTML attribute.
apart from alt text, you should describe what your image is all about. don't use any short one or two words to describe your text. write a line . for a blind person, it will be helpful to get to know the image.
for example, if you add "cake" it won't be specific. write" chocolate peanut butter 1 lb cake". it will sound much better. but do not add alt text with a similar keyword, it won't help you rank higher.
Write proper meta descriptions-
the meta description is a crucial hack for SEO. this is an HTML tag that summarizes the content of the pages. the function of meta description is to provide a description of your webpage for search engines. your meta description should be attractive and informative. the length of the meta description should not be more than 160 characters.
an ideal meta description should-
describe your page
be unique
answer user's questions
includes your keyword.
with AIO SEO you can create your custom meta descriptions. do not forget the main keyword that you want to rank for. AIO SEO gives you insights into how many characters you should enter. it guides you.
Get updated with your competitors-
you need to understand what your company is and what type of competitors you have. get insights into the strategy that is useful for others in your market. AIO SEO analyzes competitor tools and lets you spy on your competitors with a single step. enter their site's URL and press analyze button.
Optimize your site by long-tail keyword-
getting to know what your clients searching by a keyword will help to optimize your site. Use long-tail keyword as because it is more user-specific. by long-tail keyword, google will see your site as more user-specific. A short-tail keyword is not so specific so try to avoid it.
Readability-
error spellings can turn down your rank on google. you have to be cautious of it. readability is a crucial hack for SEO. there is various kind of readability tools available online( like AIOSEO in WordPress). Test your content on that then upload your content. follow this little step and you will do just fine.
Backlink-
this is an off-page SEO feature. that means it can detect what you are doing outside of your website. create quality backlinks to get more referral traffic to your website. a strong backlink can high up your website's rank on google.
Let Google know about your website-
Using a web Crawler is a crucial hack for SEO. This is like a bot/software. Their main function is, whenever you create a website, use this software to crawl your website. It collects all the content of the website all across the web so that those websites can appear in search engine. Use website crawler like screaming from SEO spider.
Add social media link-
social media is a great place where you can grow your organic reach to your website. this is a small SEO hack to remember. people are going to spend more time day by day, so if you want some good amount of reach, go for this tip. like, instead of adding normal social media links, embed your actual social media post to your WordPress website. best of all, use smash balloon. it will crawl in your website and give the best SEO ranking.
Additional point: Best SEO company in Kolkata-
There are a various best SEO company in Kolkata available. for example- Digiedia -salt lake, Next screen infotech, Expro lab, Cyber help India, Promote edge, web Infoline solution, etc; these are the best SEO company in Kolkata available. They mainly provide all metrics like SEO, PPC, SMM, SEM parts, etc.